Step 1: Register an account
Create your free payever account here, or log in in case you already have one.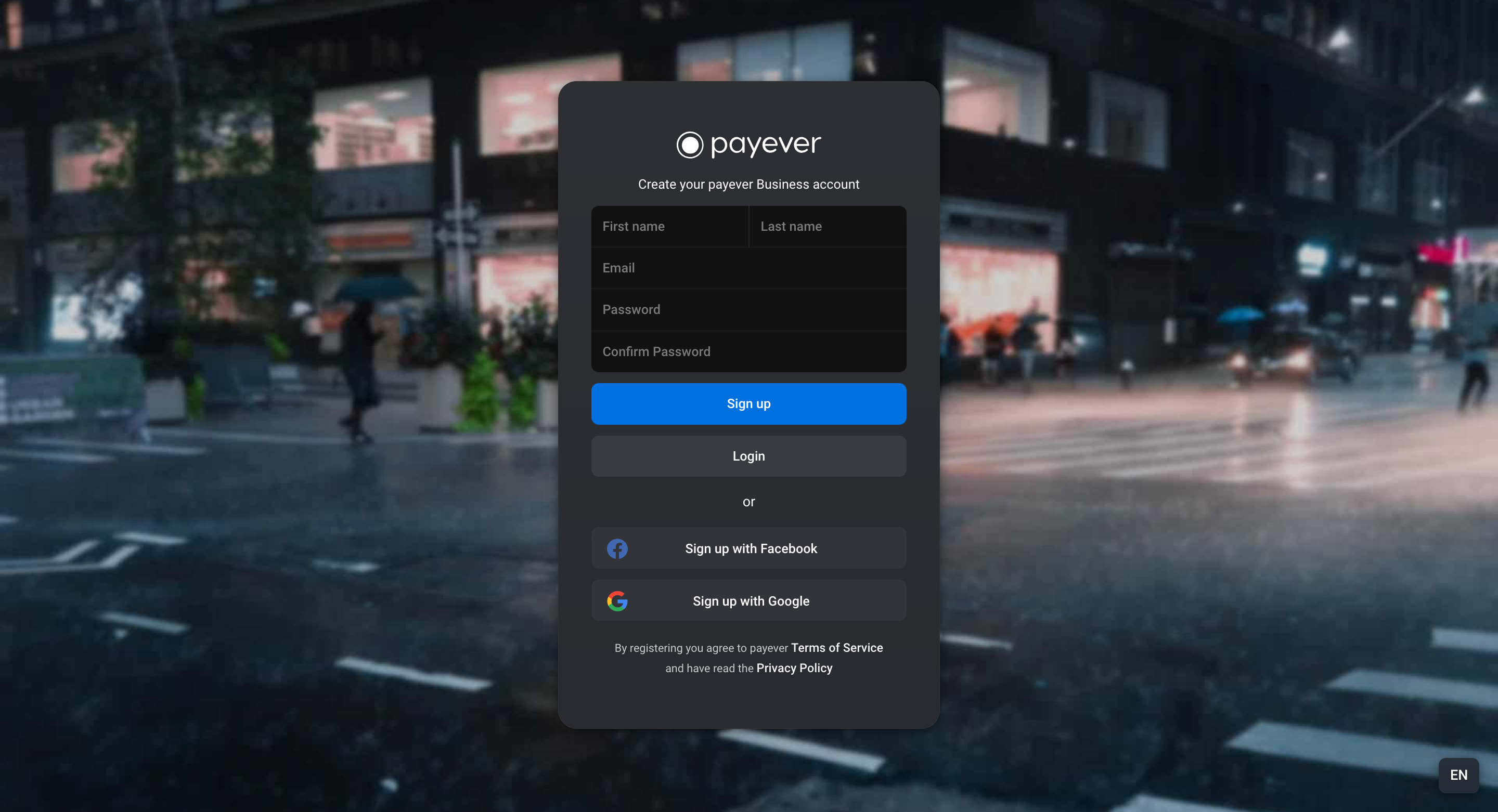 Step 2: Configure payment options and channels
Payment options
In order to configure your payment options, first open the Checkout app. To do this, either click on the Checkout symbol under Business Apps or click on the Manage or Open button on the Checkout section.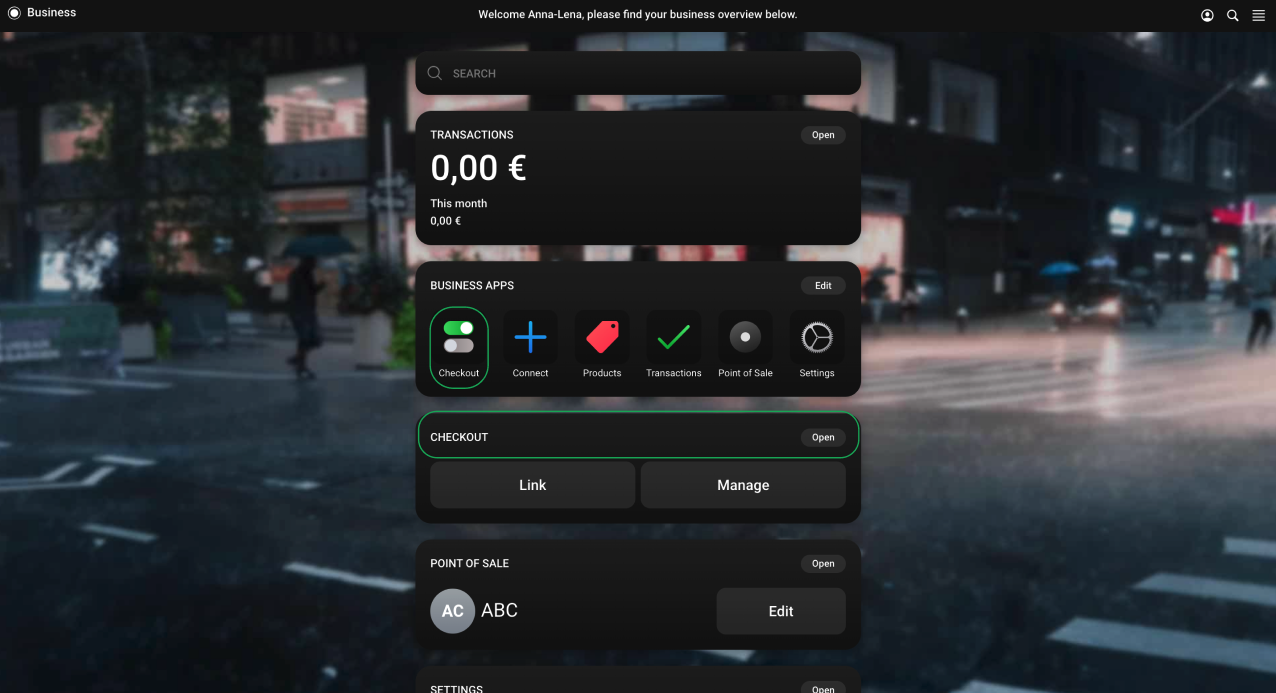 You can find the payment methods tab in the navigation bar on the left. Click on + Add.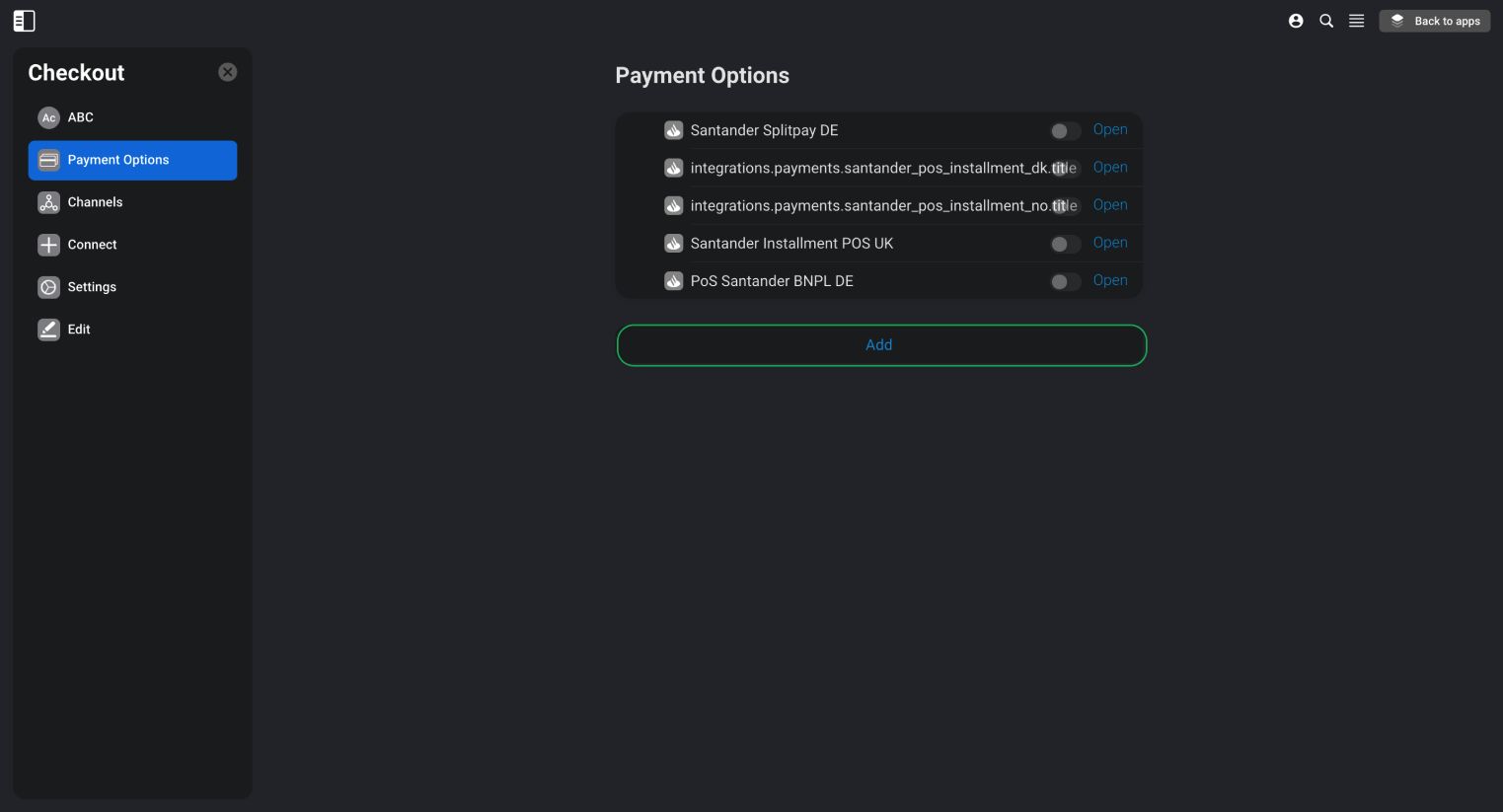 Now you can select the preferred payment method from the list that now appears and click on install.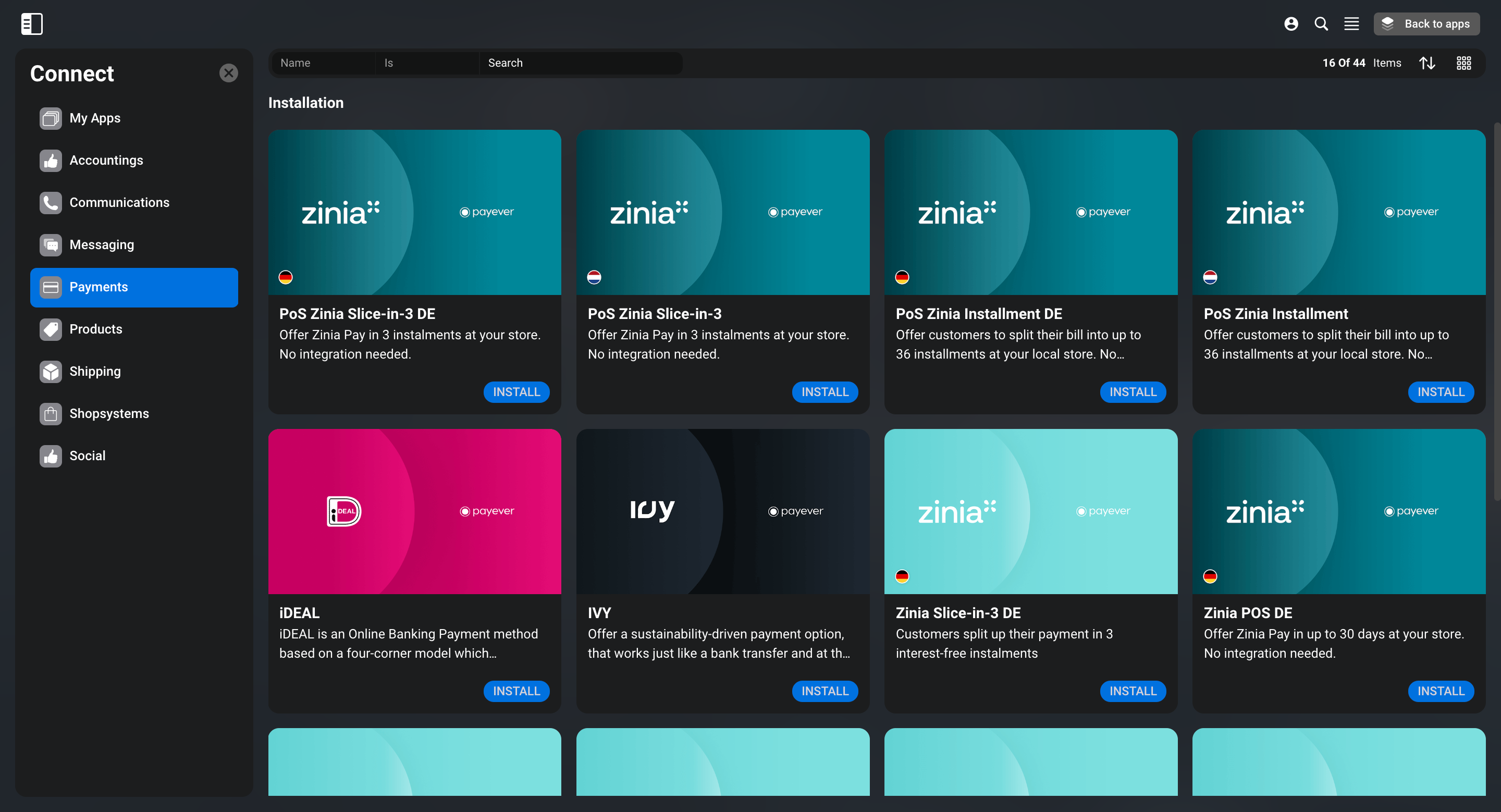 Once you have installed the payment channel, click on Open and a new page will open, the structure of which will vary depending on the payment method chosen.
For most payment options, you will be redirected to the respective payment provider when clicking the connect button, for some (for instance Santander payment options) you will need to enter some authentification credentials you have received from said payment provider. (In case you would like to add a Santander payment option but have not been in contact with Santander yet, please contact support@payever.de.)
We do also have a detailed manual for payment options, which you can find here.
Channels
Select the Channels tab in the Checkout app.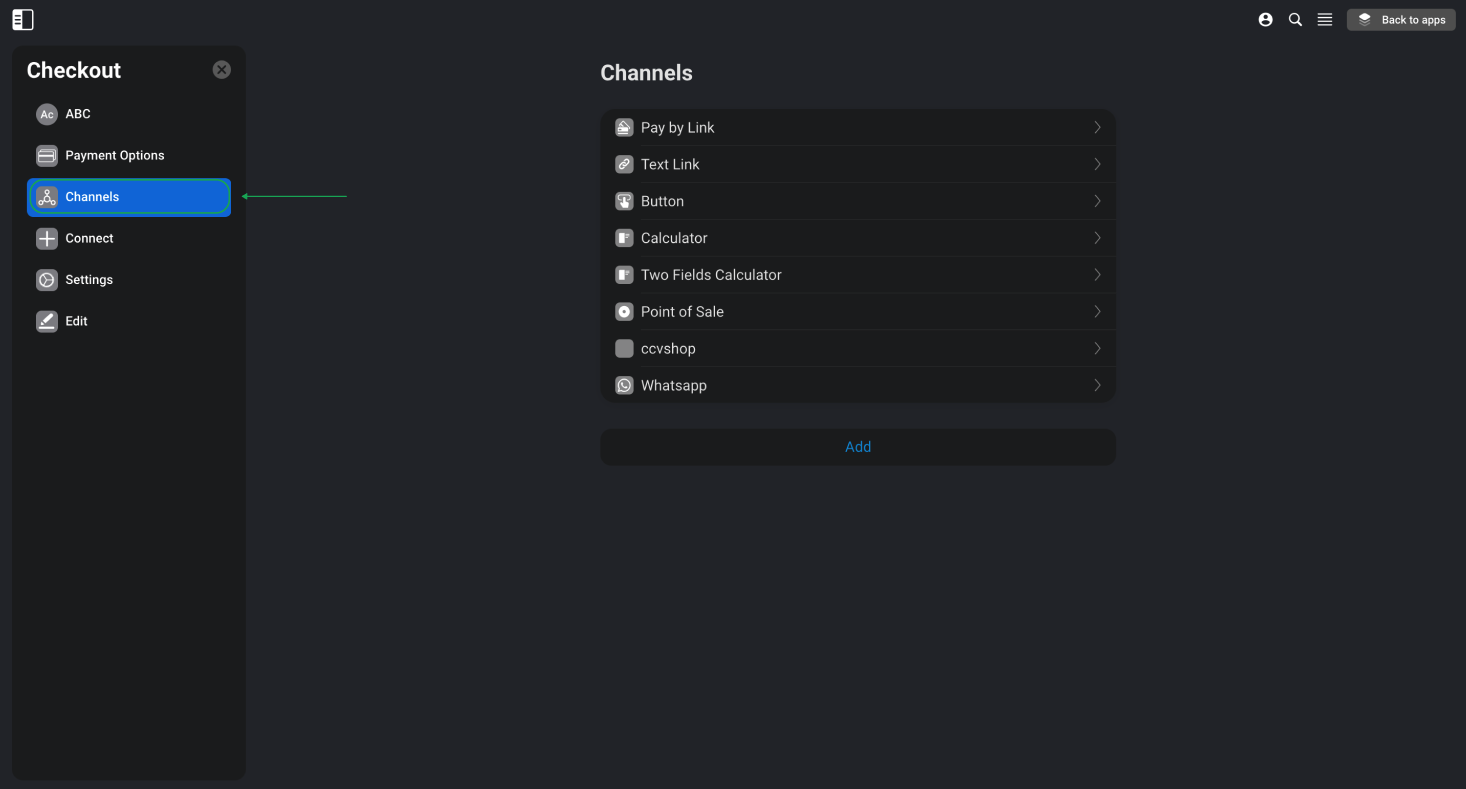 Click + Add.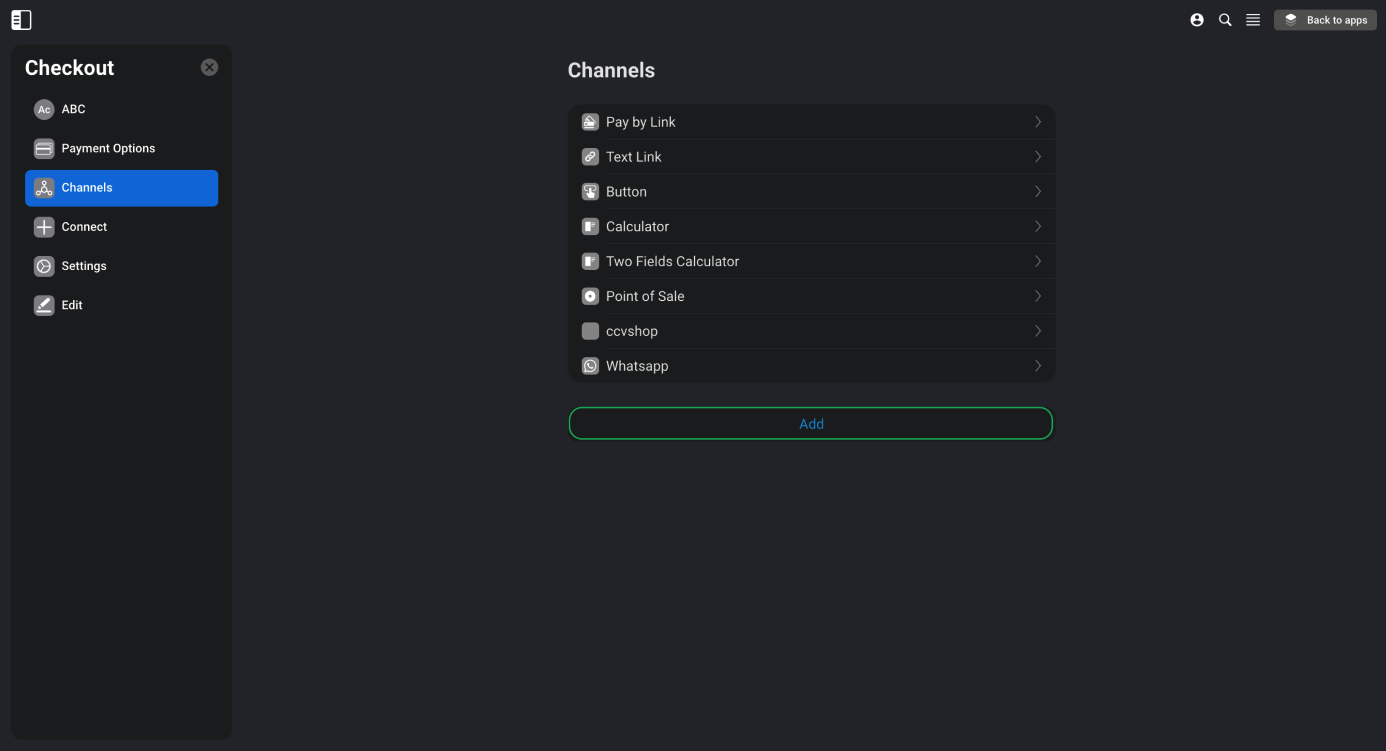 From the overview that is displayed, select your shop-system and click Install.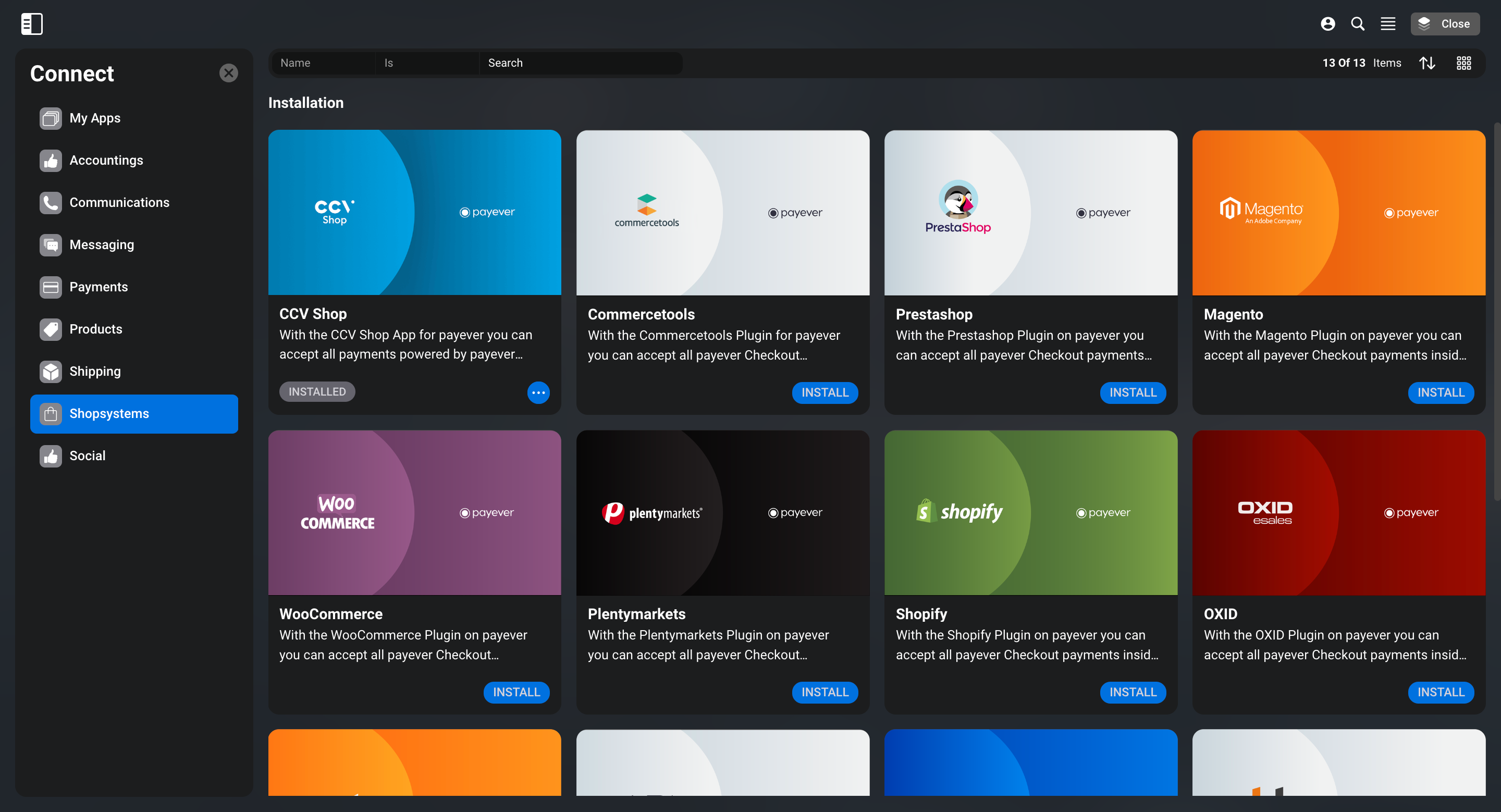 Select API keys and click on + Add. Enter a name of your choice and click on Generate. Afterwards, click on the plus icon (+) and you see the credentials that you have to insert into the shop system that you use for your online business (i.e., Client Id, Client secret, Business UUID). Please copy these to your clipboard.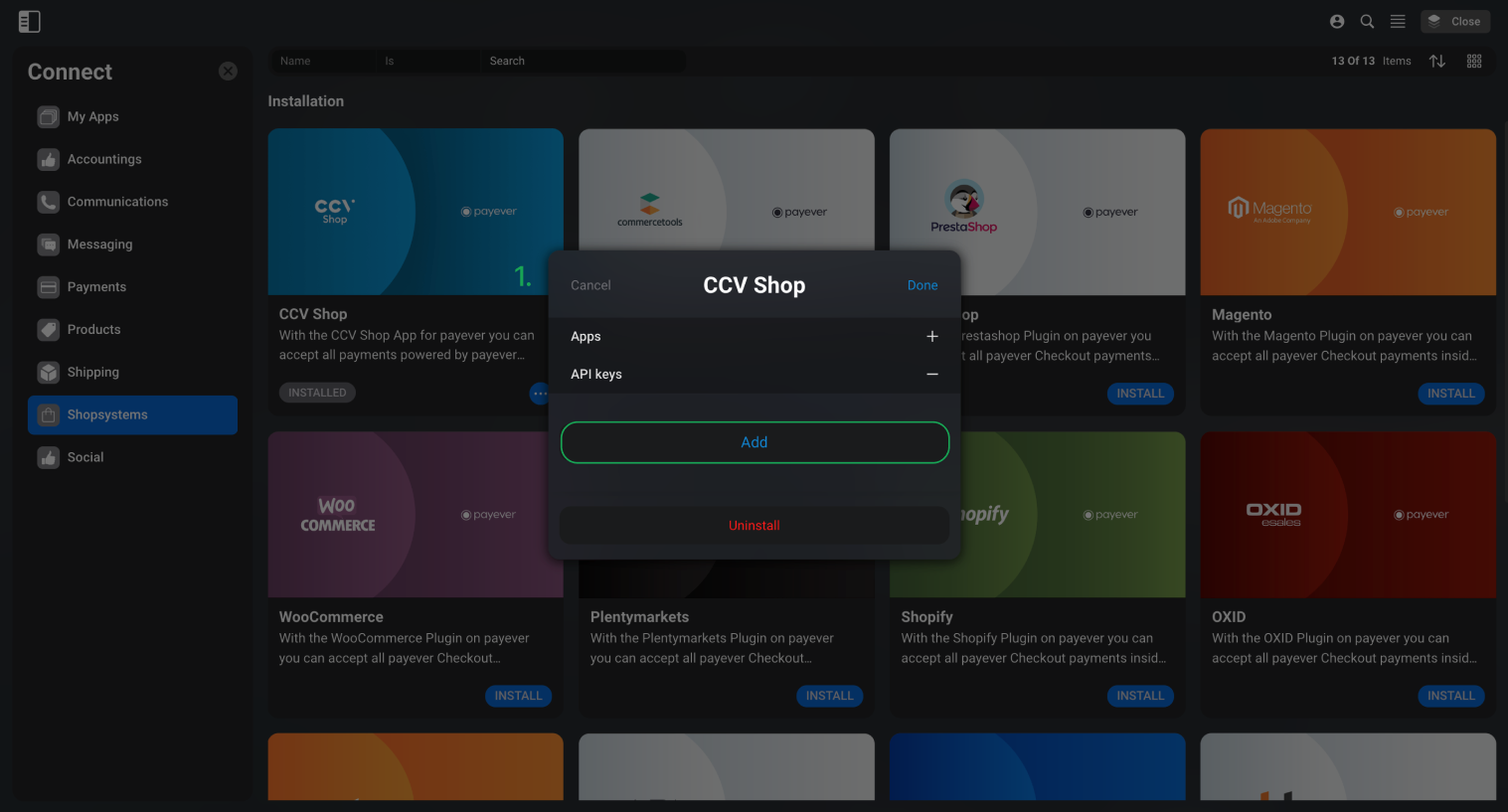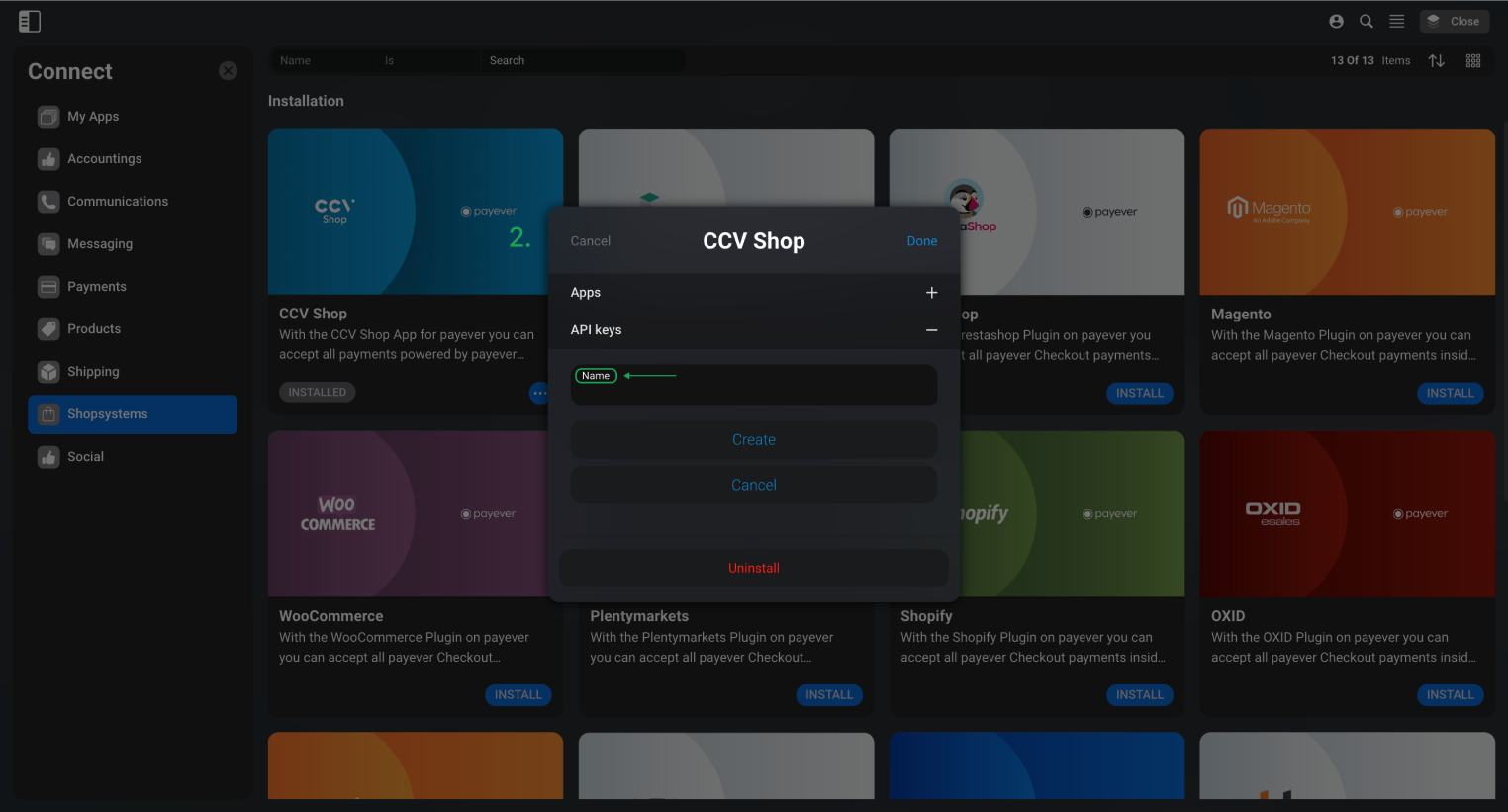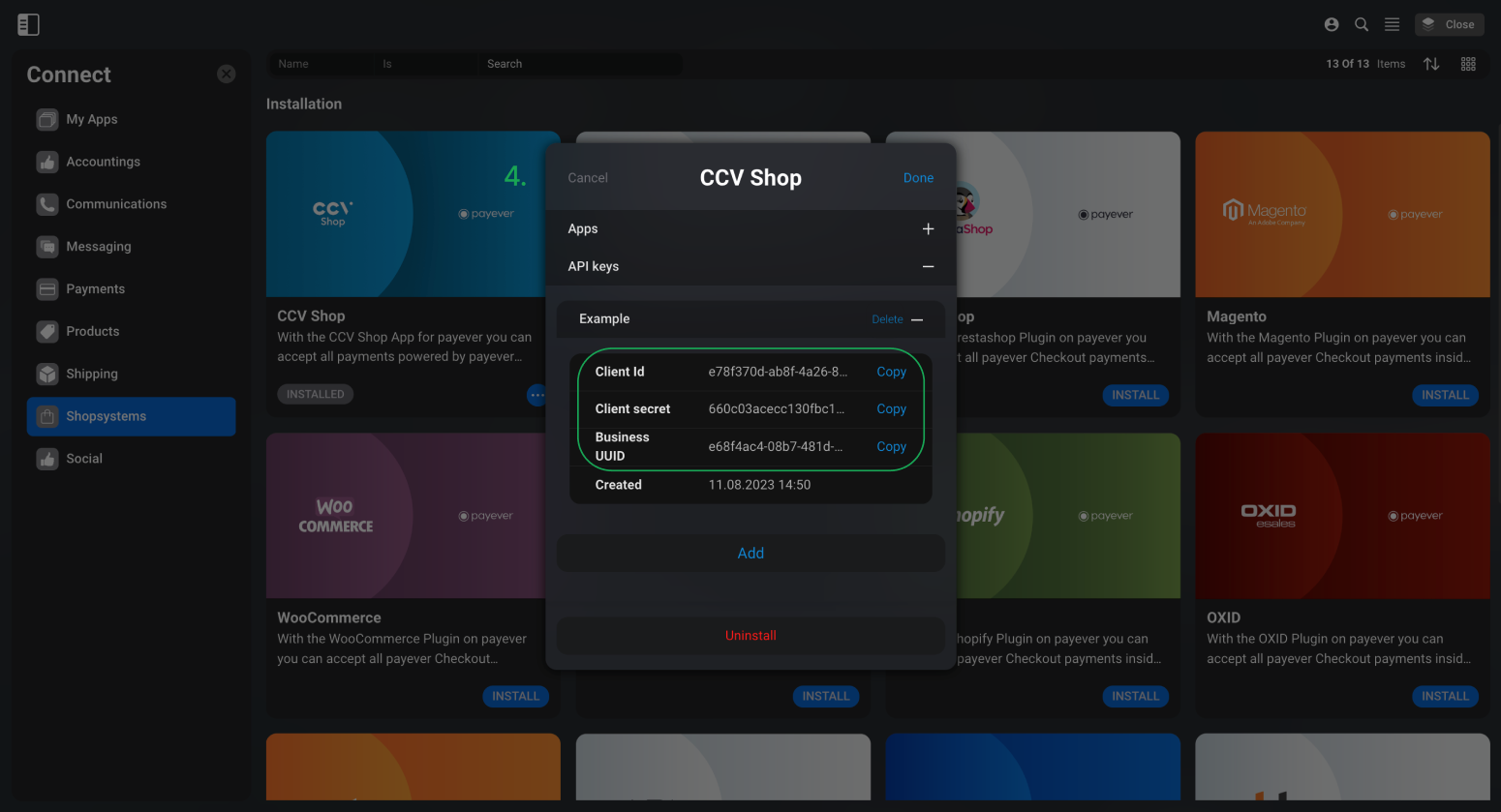 We also have an overview for a detailed manual of every Shopsystem which you can find here.