Step 1: Create an account
If you haven't already done so, please create your payever account at https://commerceos.payever.org/entry/registration/business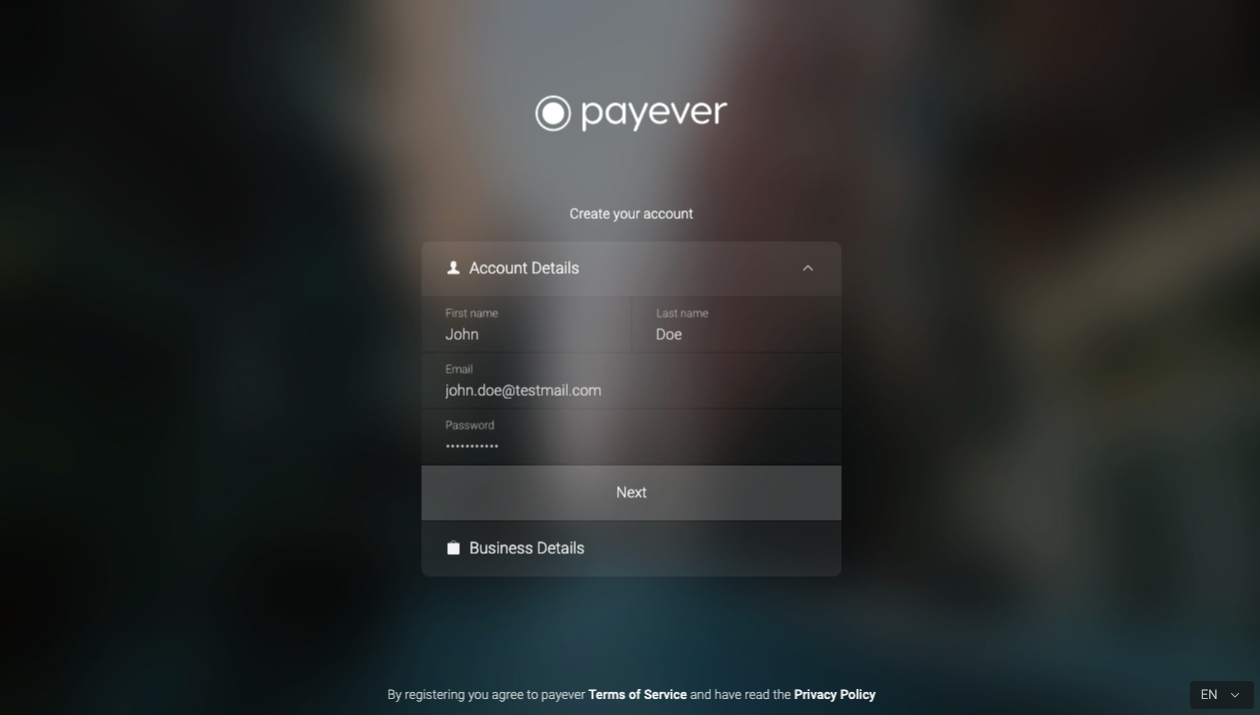 Step 2: Configure your payment options
To install payment options, please open the Checkout App. You can do so by either selecting Open in the Checkout Widget on the Dashboard, or by switching to Apps in the upper left corner and clicking on the checkout icon.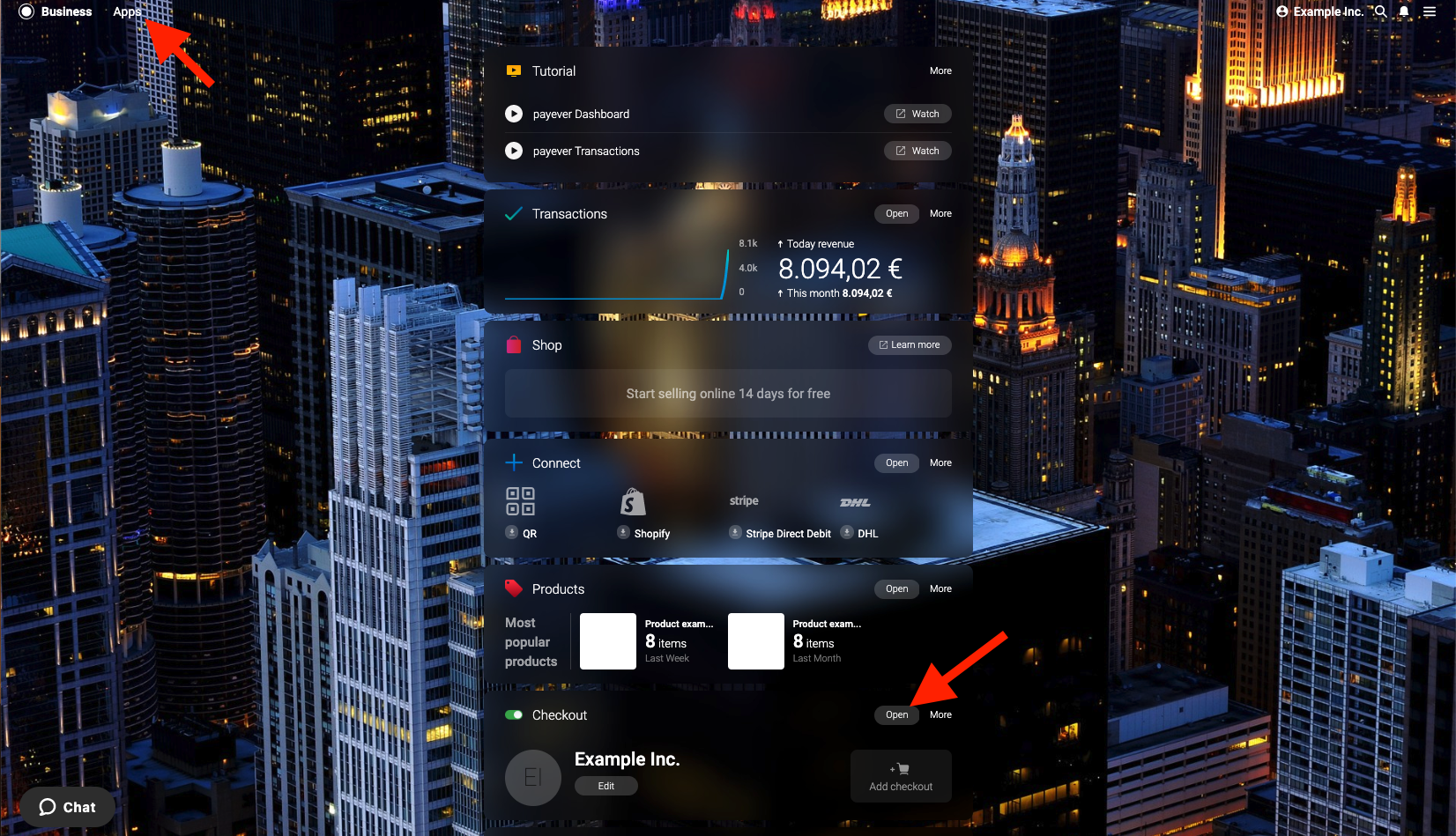 Chose payment options in the header bar and click on Add. You will now see a list of payment options - choose the one you would like to add and click on Install.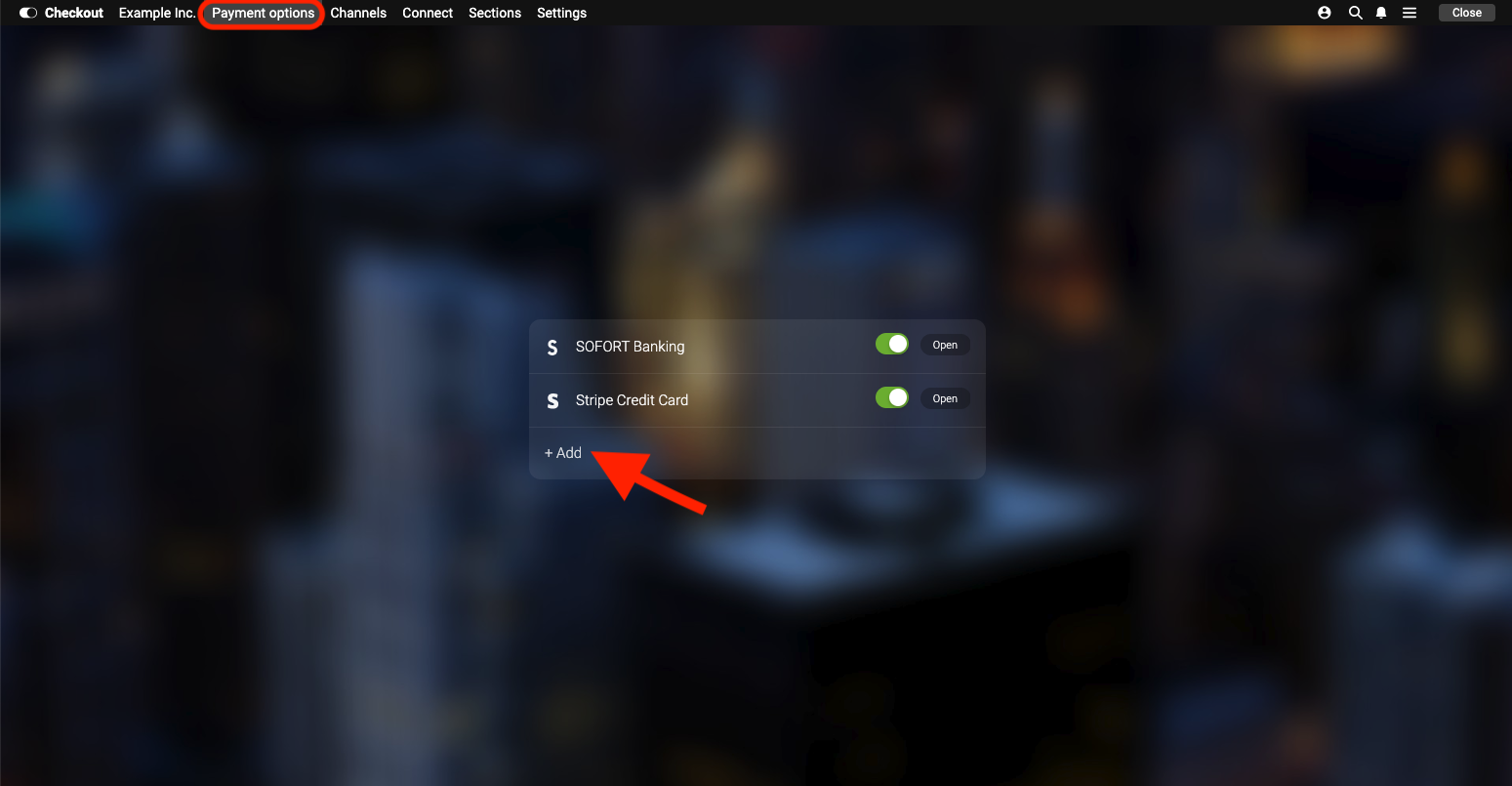 Upon clicking Install you will be directed to window which looks a little bit different for every payment option. For most payment options, you will be redirected to the respective payment provider when clicking the connect button, for some (for instance Santander payment options) you will need to enter some authentification credentials you have received from said payment provider. (In case you would like to add a Santander payment option but have not been in contact with Santander yet, please contact support@payever.de.)
Step 3: Configure your channel
Select Channels in the header bar and click on +Add. If you are using one of our plugins, please select your shopsystem from the list and click on Install. If you are not using a plugin (API integration), please select API. Please make sure you choose the right option - if you for instance install WooCommerce but have a Magento shop, you will get an error message later on when you are trying to connect with your shop.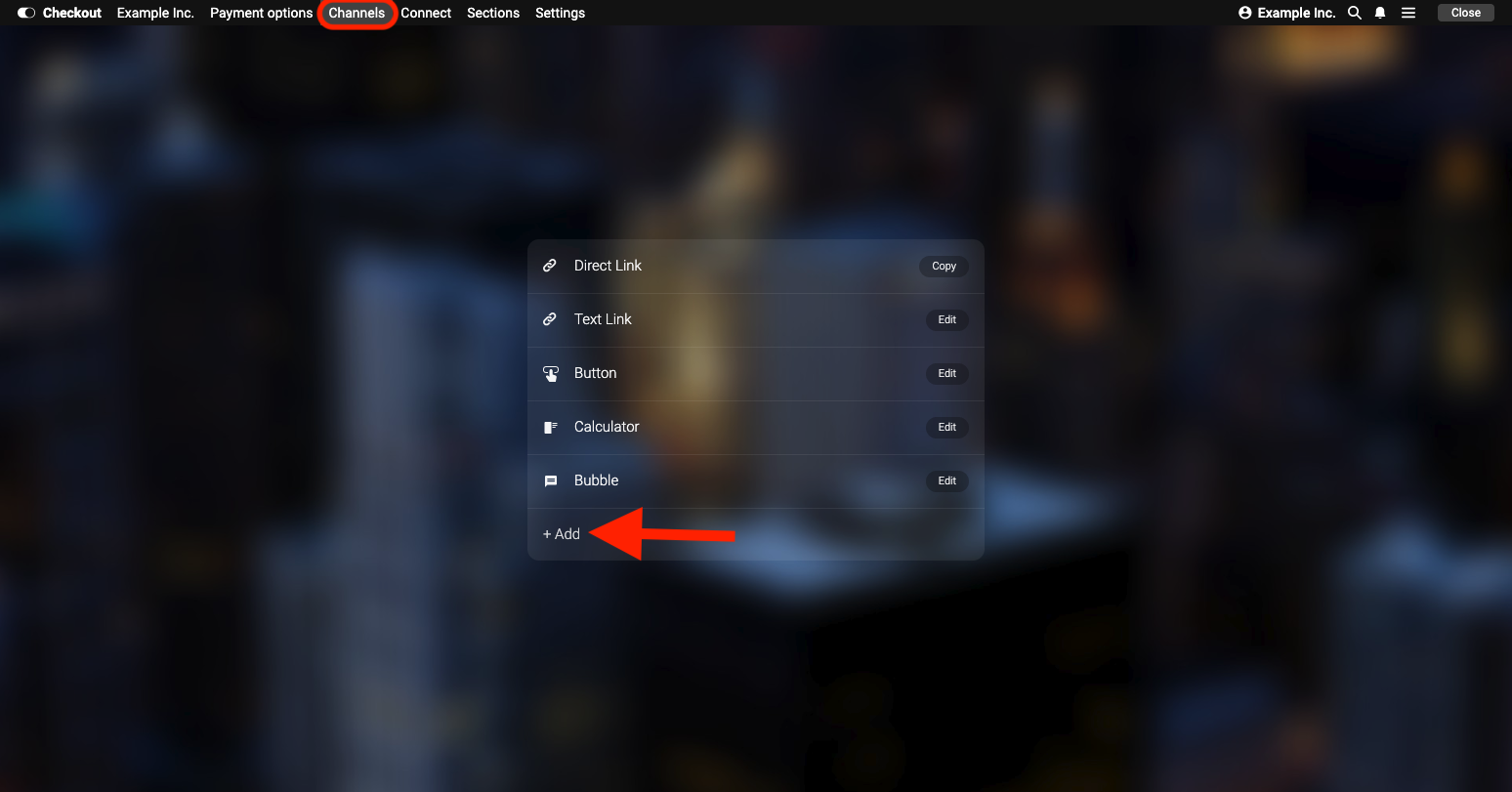 Upon clicking Install, a new window will open. Click on API keys and then on +Add. Assign a random name to the key and click on Create. Now, upon clicking the + Symbol next to your key name, your API keys will be displayed. Please copy those or note them down as you'll later need them to connect to your Shop.