Add your logo
In order to add your company logo to the checkout, first open the Checkout app. To do this, either click on the Checkout symbol under Business Apps or click on the Manage or Open button on the Checkout section.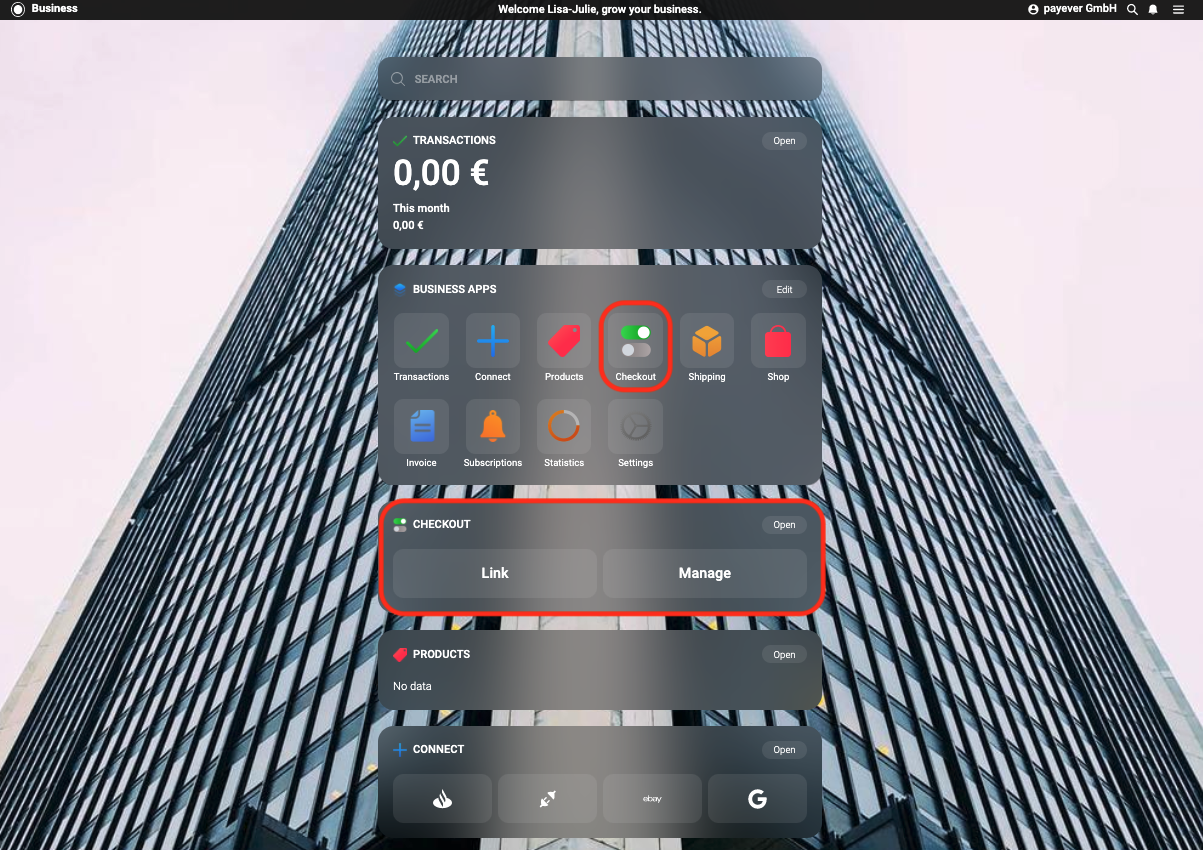 Now open the Settings tab, which you can find in the left navigation bar and click on the name of your store (which you specified during registration).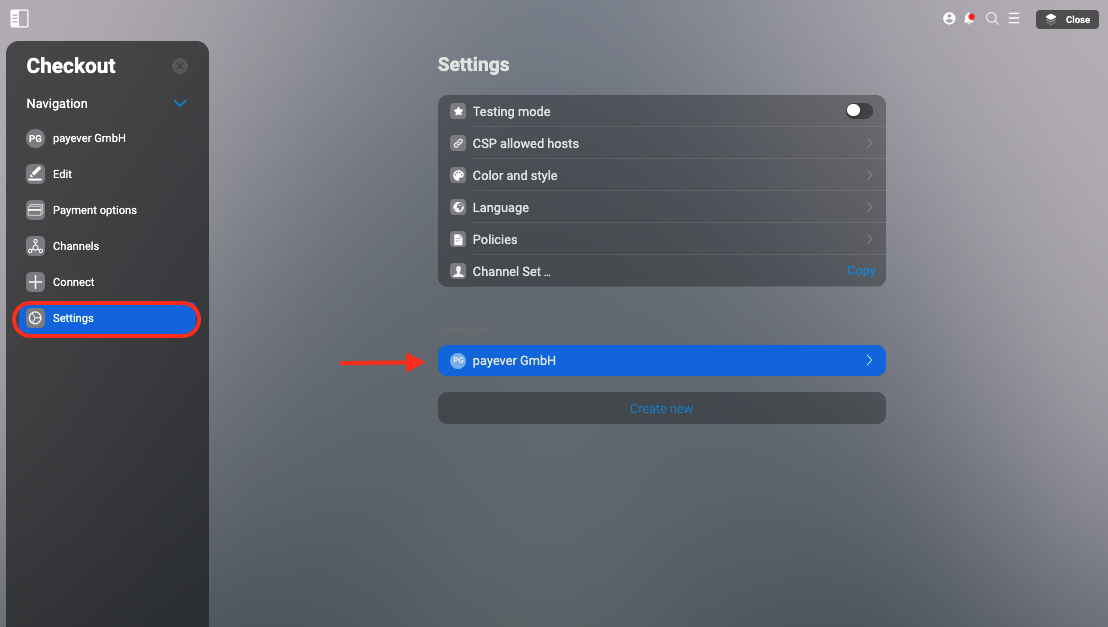 Hier können Sie nun ein individuelles Logo hochladen und den Checkout Namen anpassen. Nach erfolgreicher Anpassung werden Sie mit dem Klick auf Öffnen, direkt in Ihren Checkout weitergeleitet und können sich die Änderungen ansehen.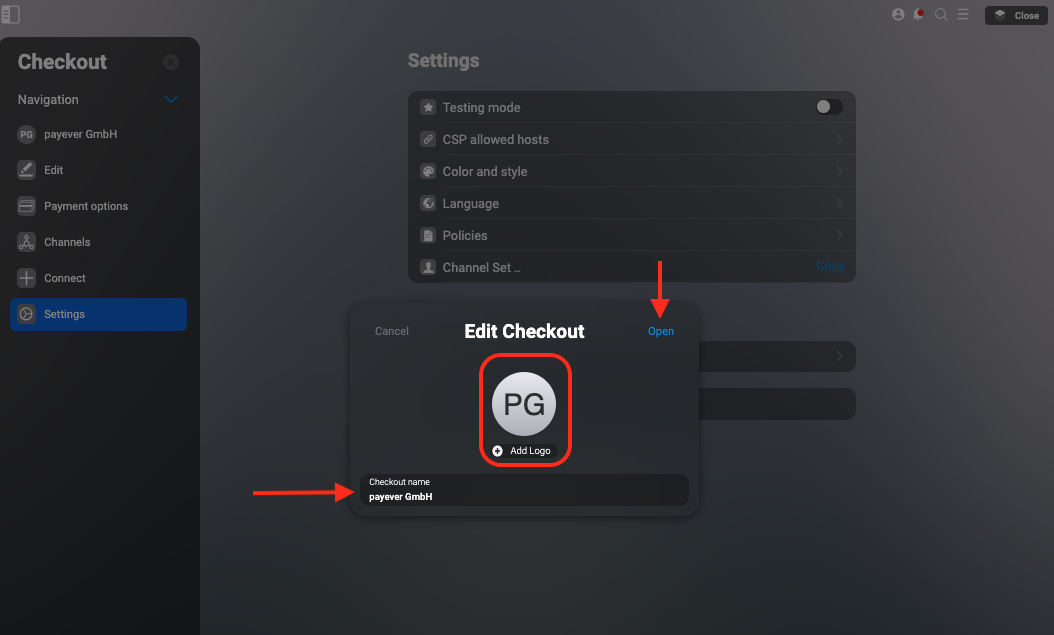 Customize colors and style of the checkoutr
You can also set the colors and style in your checkout in the settings in the Checkout app. To do this, select the Settings tab in the left navigation bar and click color and style.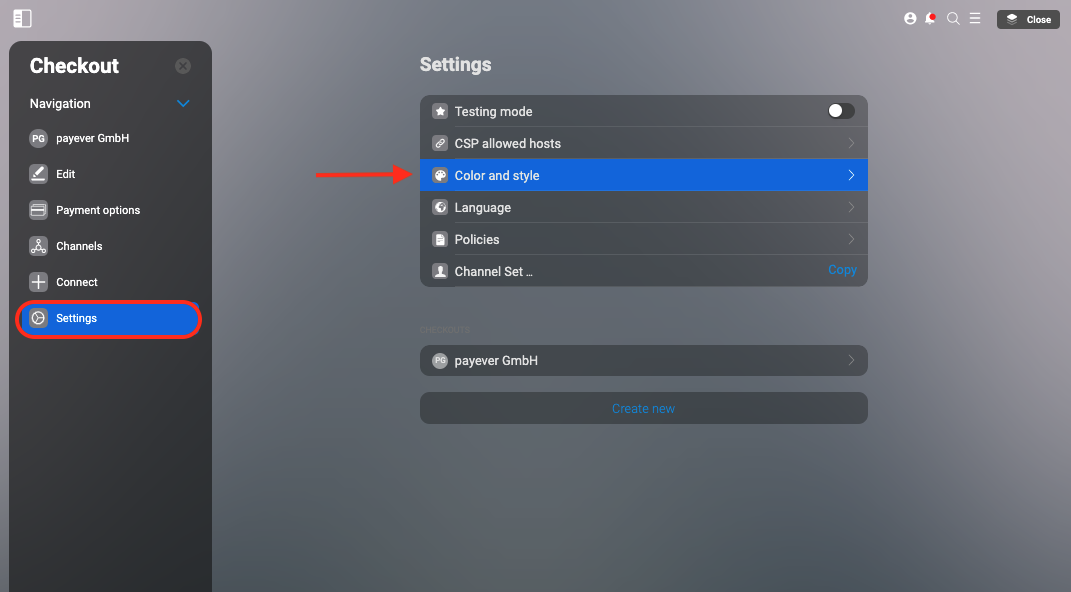 Here you can now adjust all settings regarding the color and style of your checkout. For example, you can choose whether buttons and fields should have round, half-round or square corners. You can also change the colors of backgrounds, texts and border lines (1.). To change a color you can either move the mouse over the color bar and/or the color area, or enter a color code (this is especially useful if you have to adhere to a certain corporate design and therefore want to hit the right shade exactly). Once you're done, it's important that you apply the design so that it shows up in the checkout (just make sure the switch button is enabled (2.)). Finally, press Done (3.).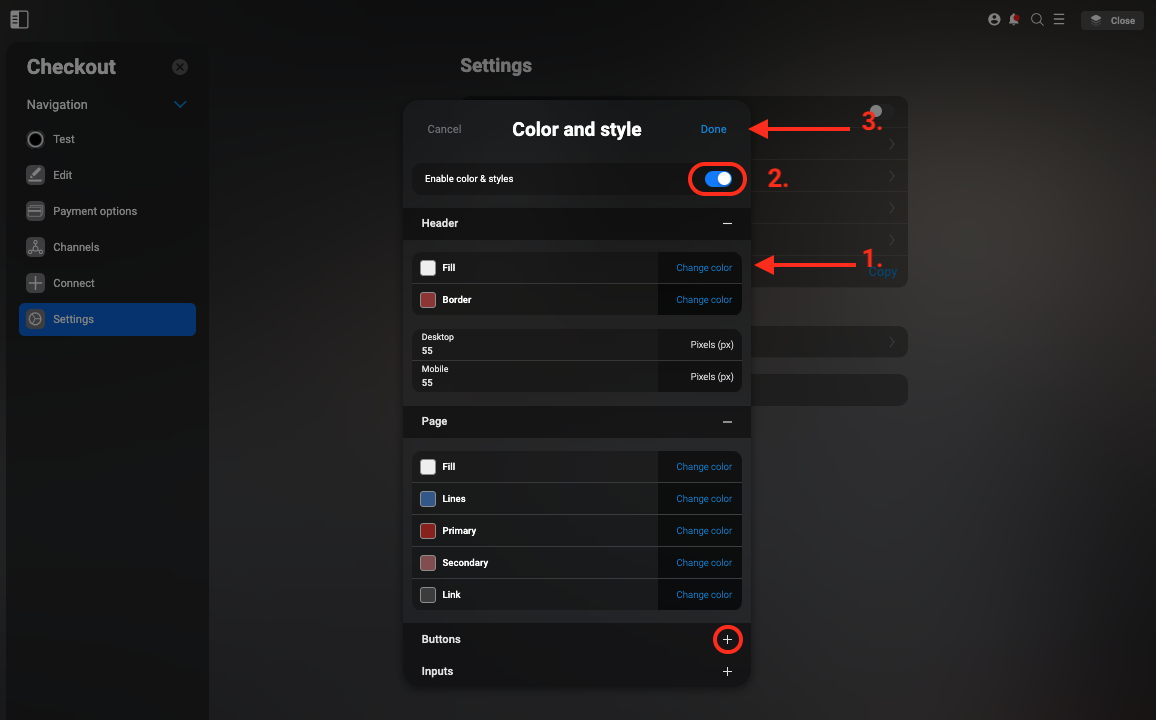 You can now view the preview of your checkout by clicking on your business in the left navigation bar and see the changes.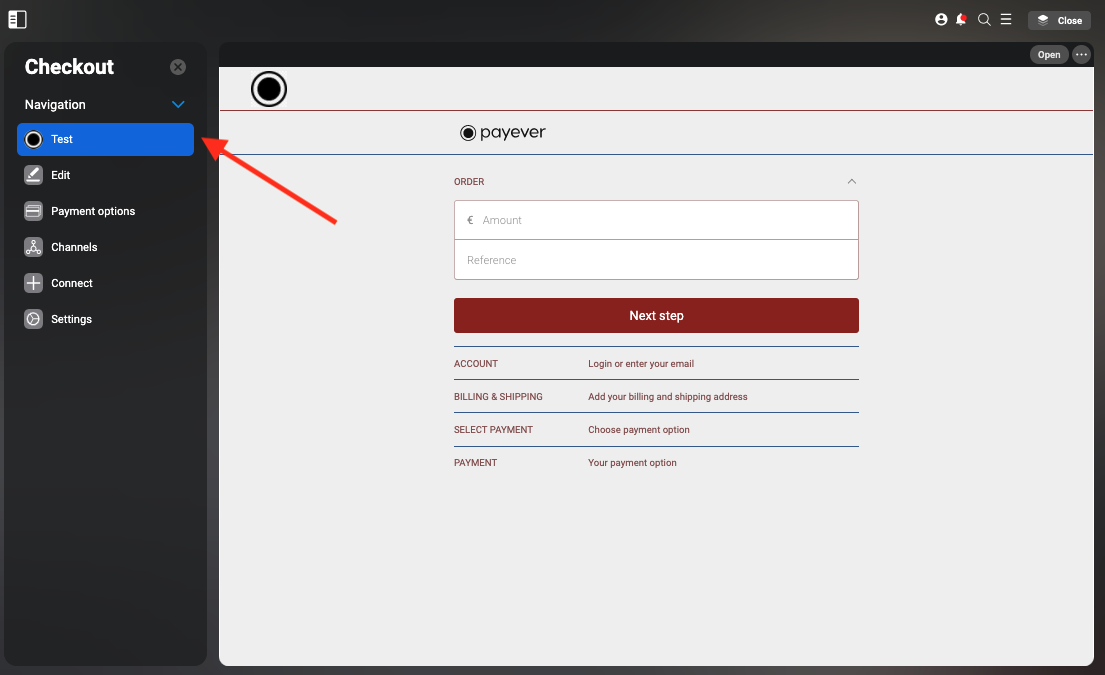 For a full review of the changes in the checkout, please click Open in the top right navigation bar. The payment link should now open in a new tab. Alternatively, you can use the three-dot menu to copy the link and open it in the browser of your choice.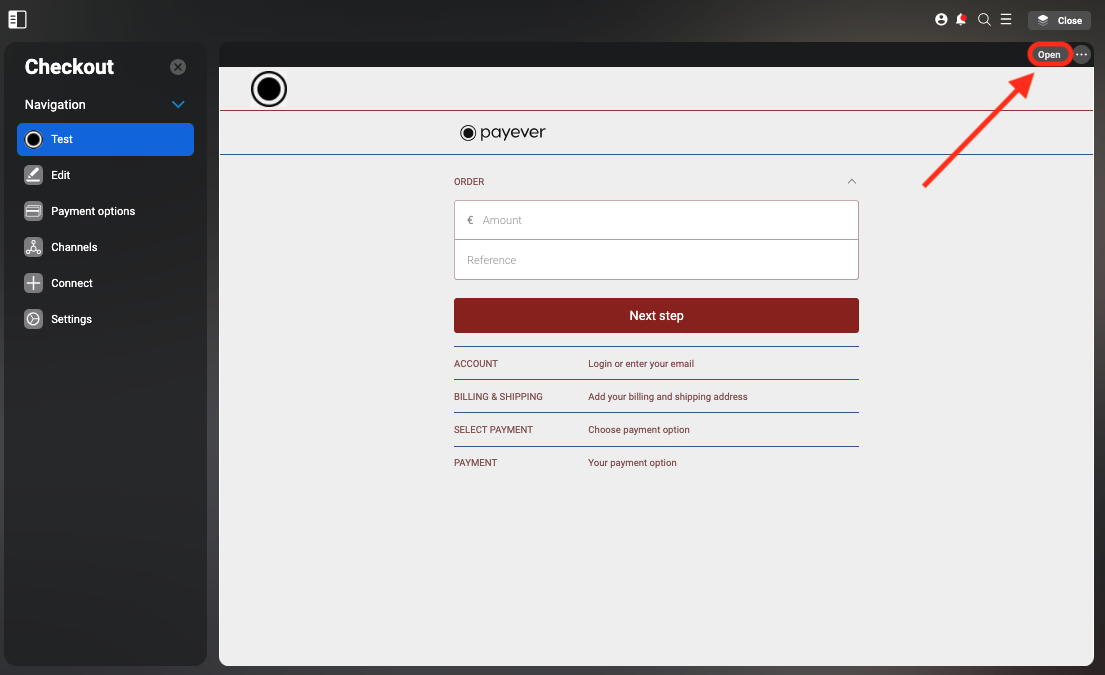 Copy the link to your browser and check out the final look. If you are still not comfortable, you can always go back and make further adjustments. Once you have pressed Close and reloaded the page with the payment link, your changes should become visible (if not, please try clearing your browser cache once).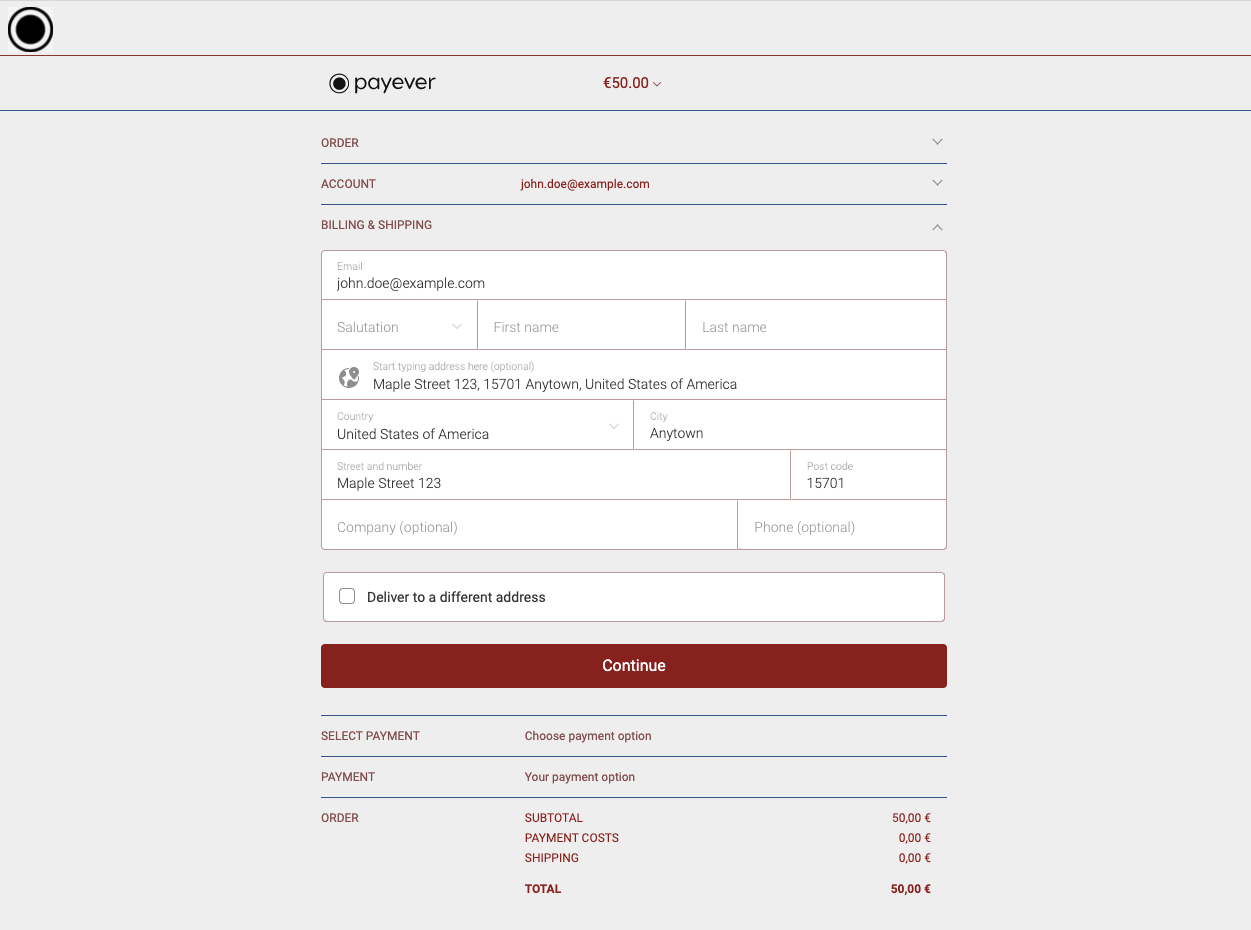 Do you have trouble figuring out which color field changes what?
The following examples will help you quickly figure out how it works:
Header options
(Both color definitions are only visible if a logo has been uploaded. In the other case, background color and separator color are taken from the page option).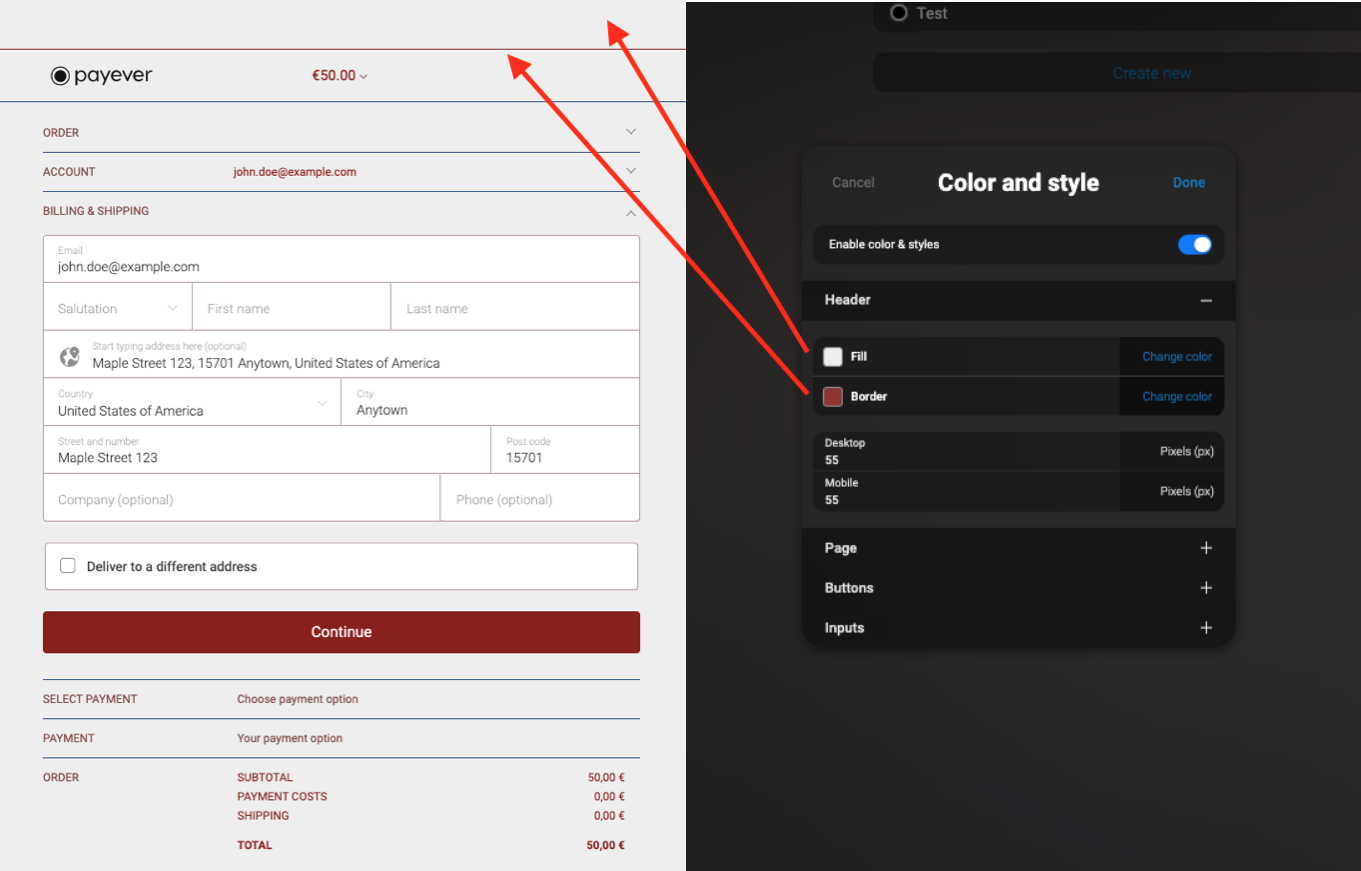 Page options
(Link = The colors in which links are displayed, such as links to privacy policies or promotional consent).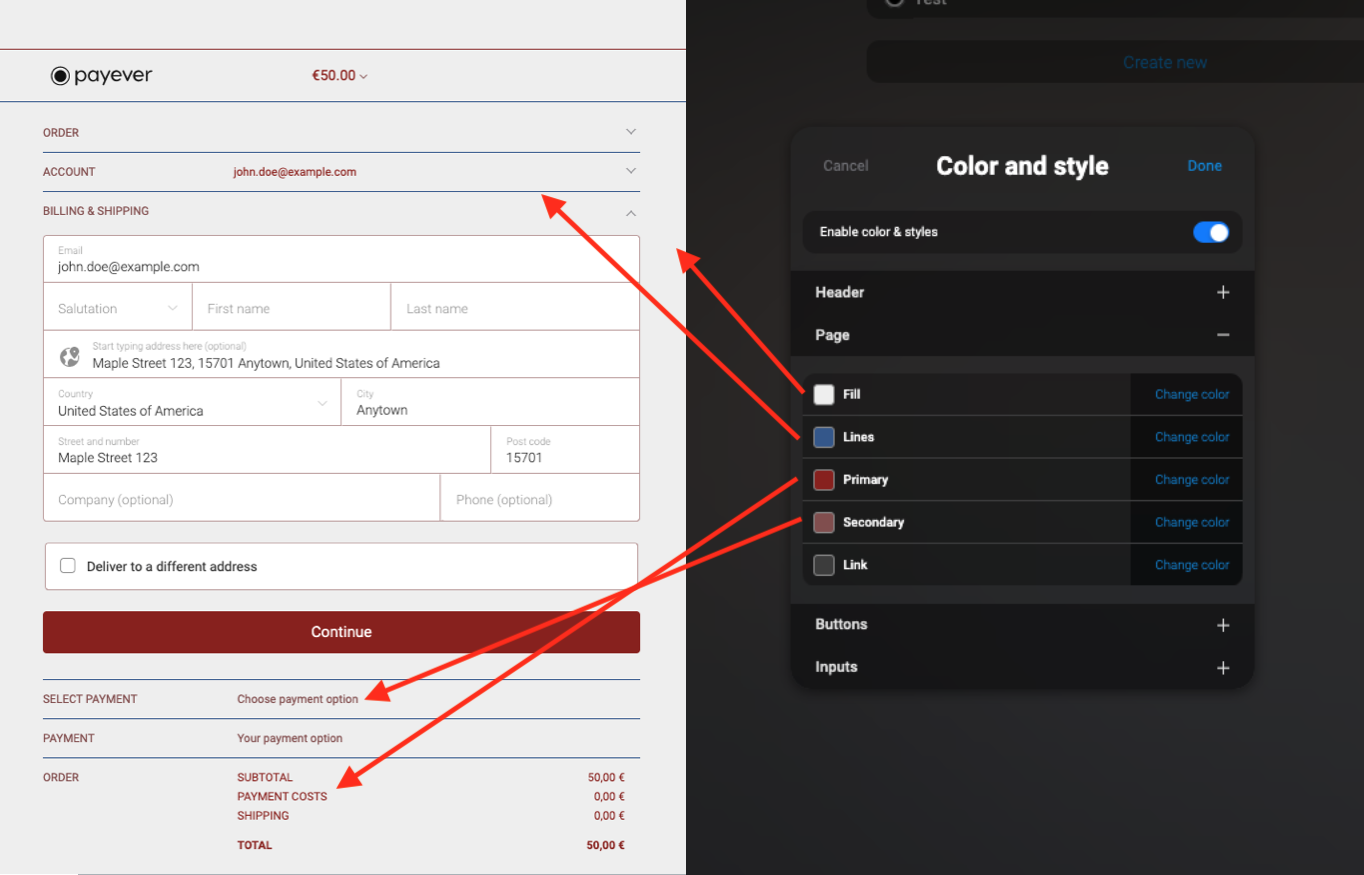 Buttons options
(Disabled = the color a button has when it is not clickable, e.g. because mandatory fields have not yet been filled in).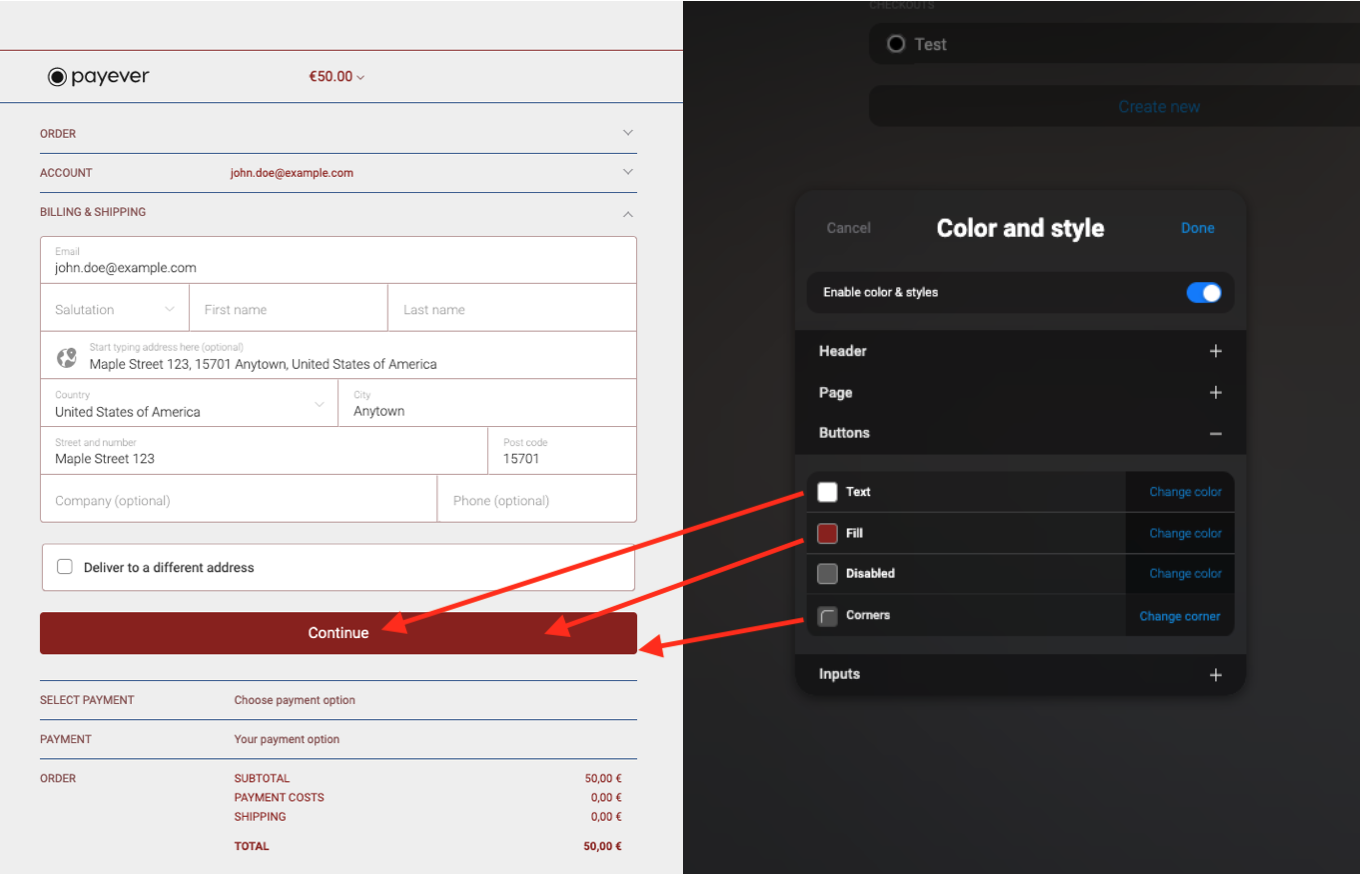 Input options