Step 1: create an account
If you haven't already done so, please create your payever account at:
https://commerceos.payever.org/entry/registration/business

Step 2: Configure payment options
To install payment options, please open the Checkout App. You can do so by either clicking on "Apps" in the upper left corner and selecting the Checkout button, or by clicking on "Open" directly in the Checkout field on the main dashboard.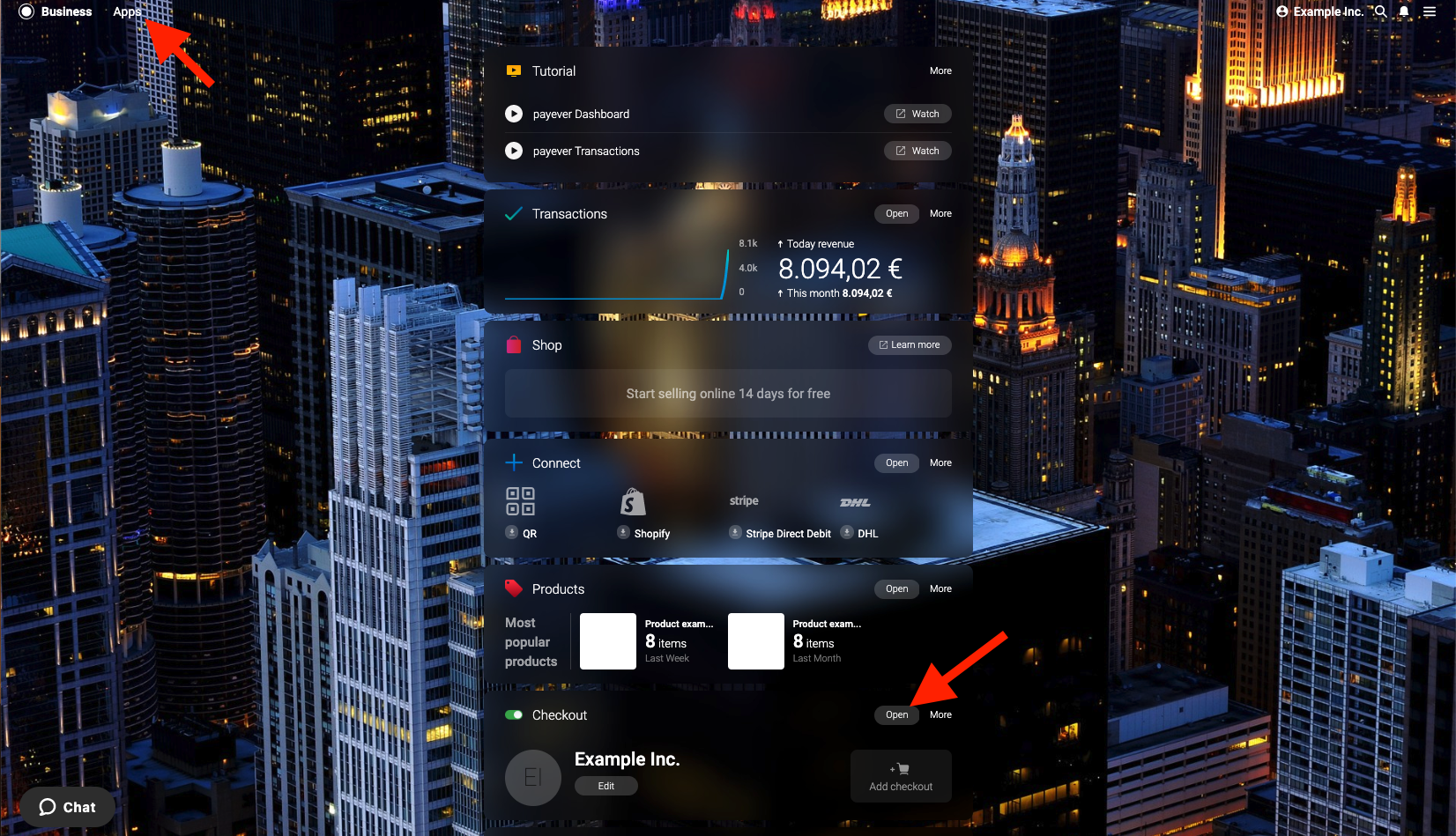 Select the tab "Payment options" and click "Add". From the list that now appears, select the desired payment method(s) and click "Install".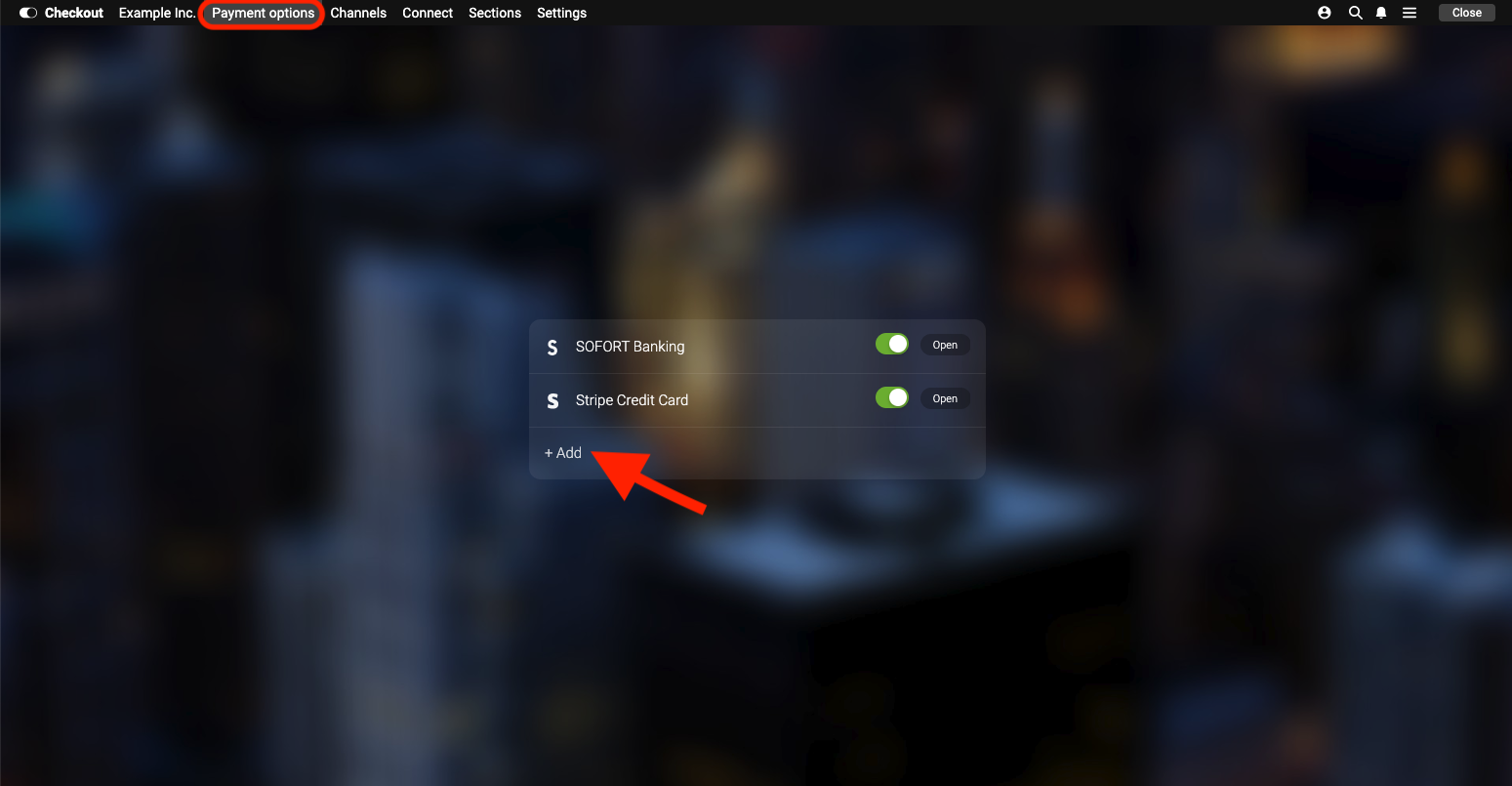 Now a tab opens, the structure of which differs from payment method to payment method. With most payment methods, you will be forwarded directly to the application form of the respective payment provider if you click on "Connect". For Santander's payment methods you will need to enter the authentication data that you received from Santander and then click on "Connect" (If you have not been in contact with Santander yet, please write to support@payever.de).
Step 3: Configure your channel
Select "Channels" in the Checkout App and click "Add". Select Shopware from the list that now appears and click on "Install".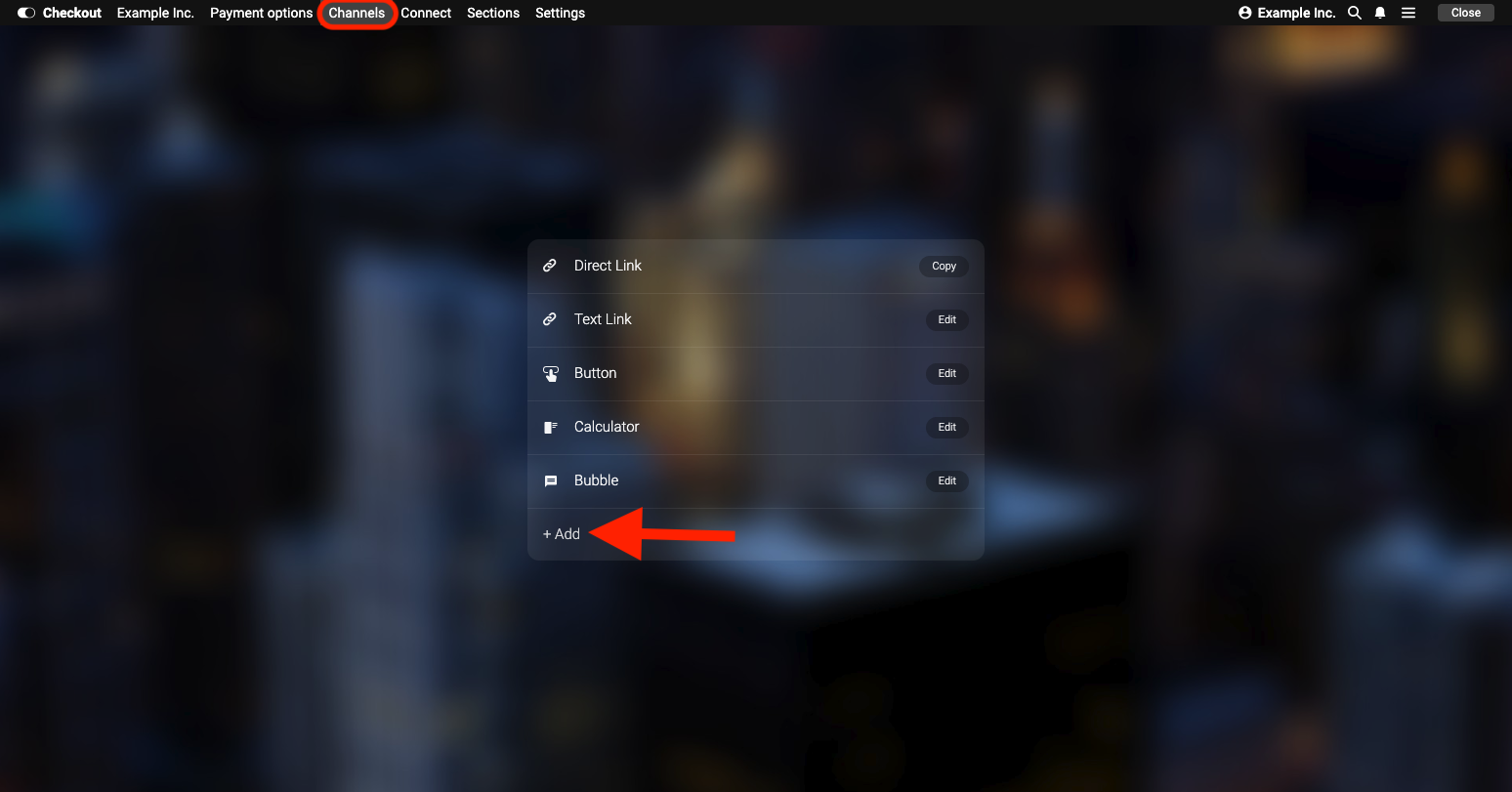 Click on "API key" and then on "+ Add". Give the API key a name and click "Create". Now click on the plus symbol - this is the data that you have to enter in your shop system (Client ID, Client Secret and Business UUID).

Step 4: Install the plugin
Log in to your Shopware account and find our free plugin. You can either do this via your Shopware Marketplace access (recommended), or you can download the plugin from your payever account and upload it manually (Upload Plugin).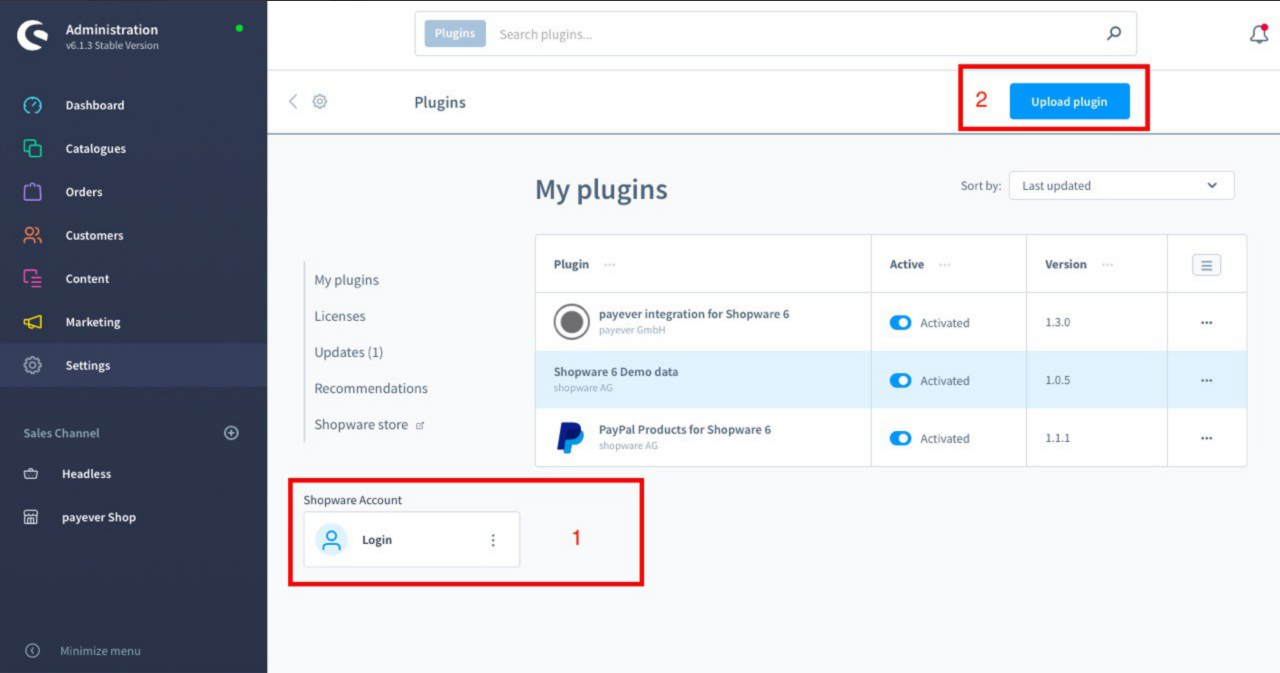 Now install the plugin first by clicking on the "three-dotted" button and click on "Install", in order to then be able to activate it.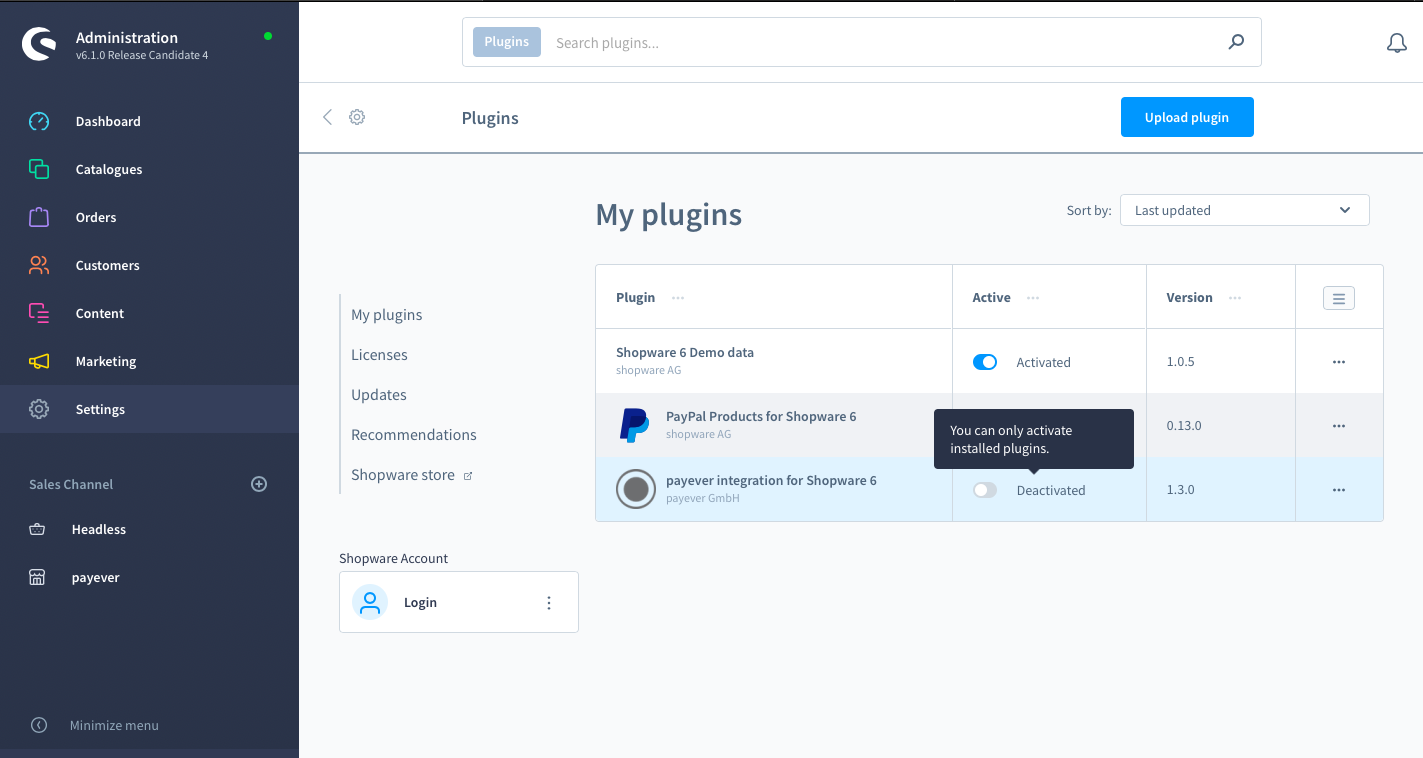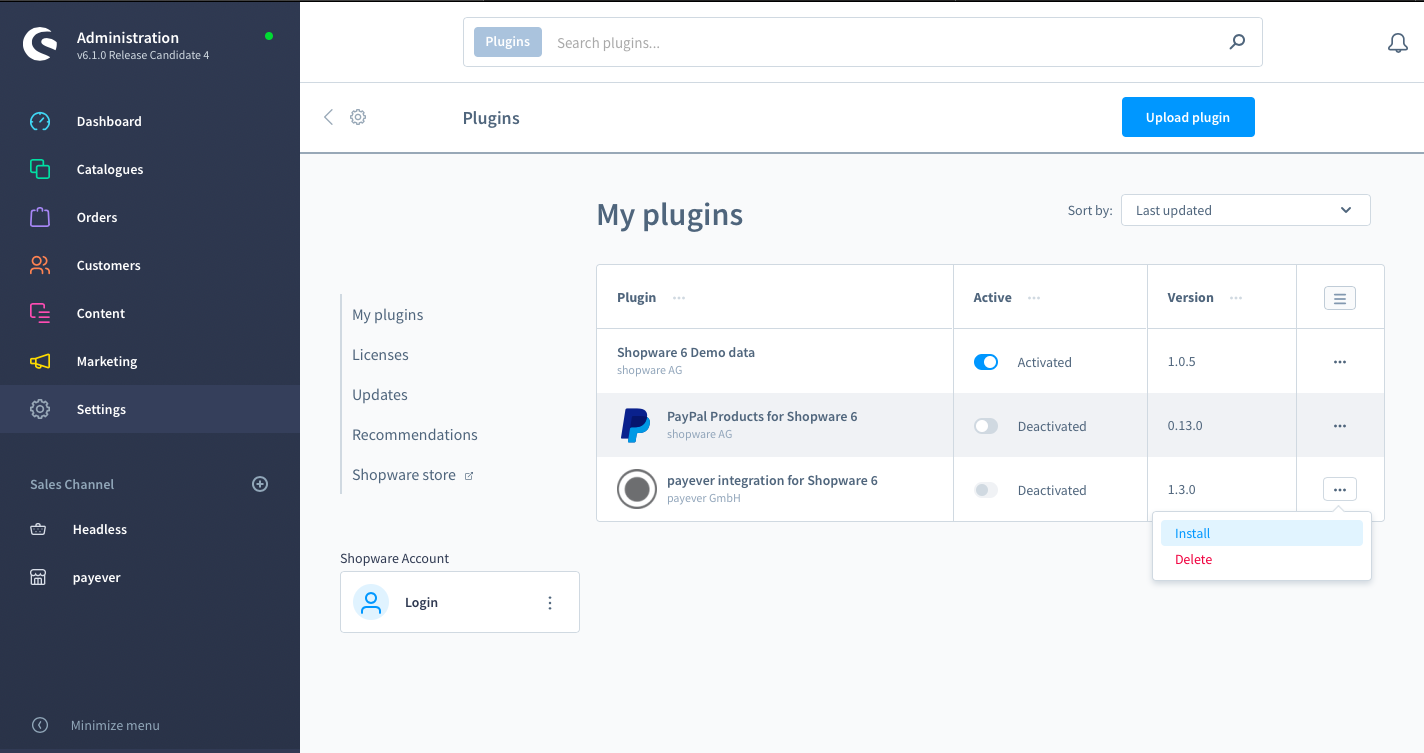 Step 5: Connect to payever
Now make the following configurations: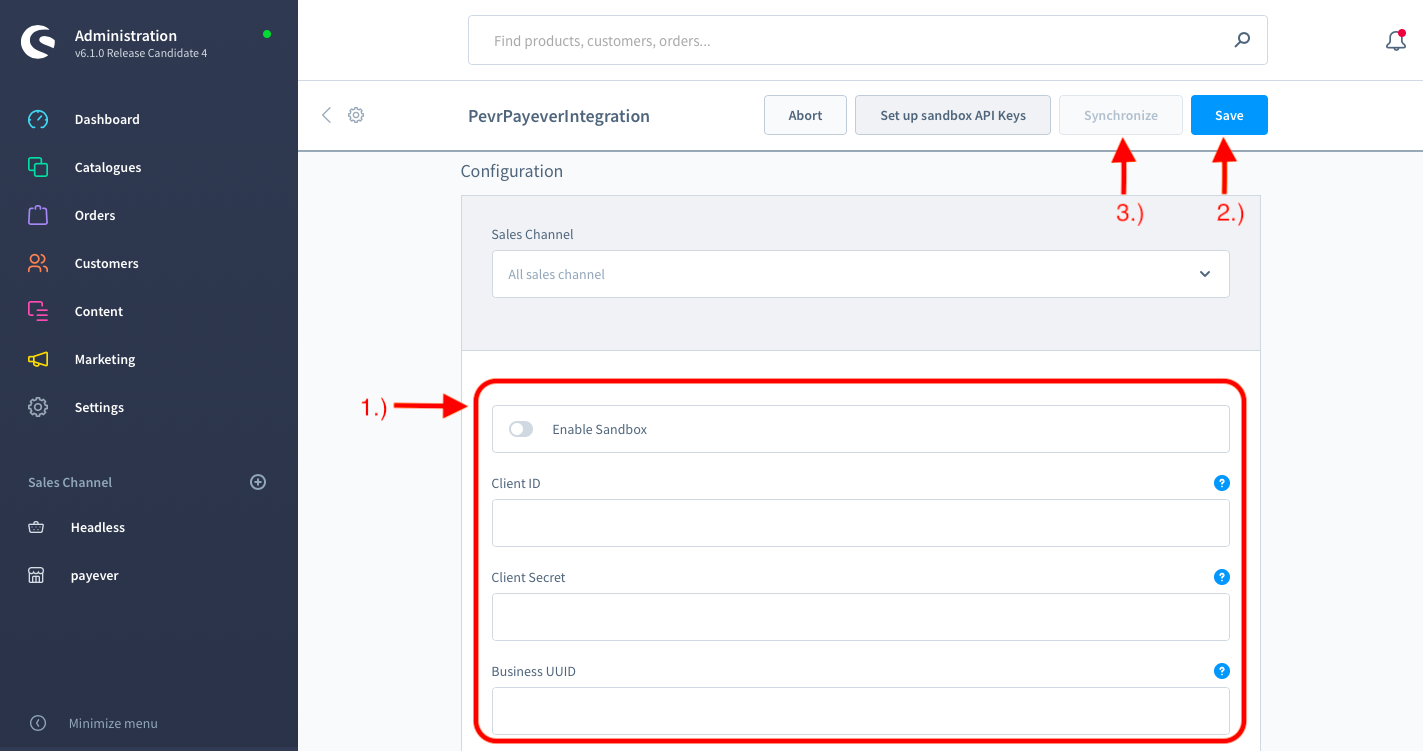 Configure Sandbox: Please deactivate Sandbox Mode (unless you want to carry out some test transactions first. In this case, please select yes - more information can be found in the end of this manual).
Client ID, Client Secret and Business UUID: Please enter the data you generated in your payever account in step 3 (unless you are in sandbox mode).
Iframe: Here we recommend the setting Yes. If you choose Yes here, the payever checkout will be loaded in an area / iframe within your website, the customer will not leave your shop. If you select No, the customer will be redirected to a new window with a payever URL. 
Checkout Language: Here you either select the language of your shop or the setting Standard - this causes payever to automatically select the language that is set in the browser of your customer. 
Now please save the settings by clicking on Save and then click on Synchronize payment methods. (Please note the order, as it does not work the other way around)
Step 6: Edit payment options
After you have synchronized all payment methods, you can edit them in the settings under Plugins.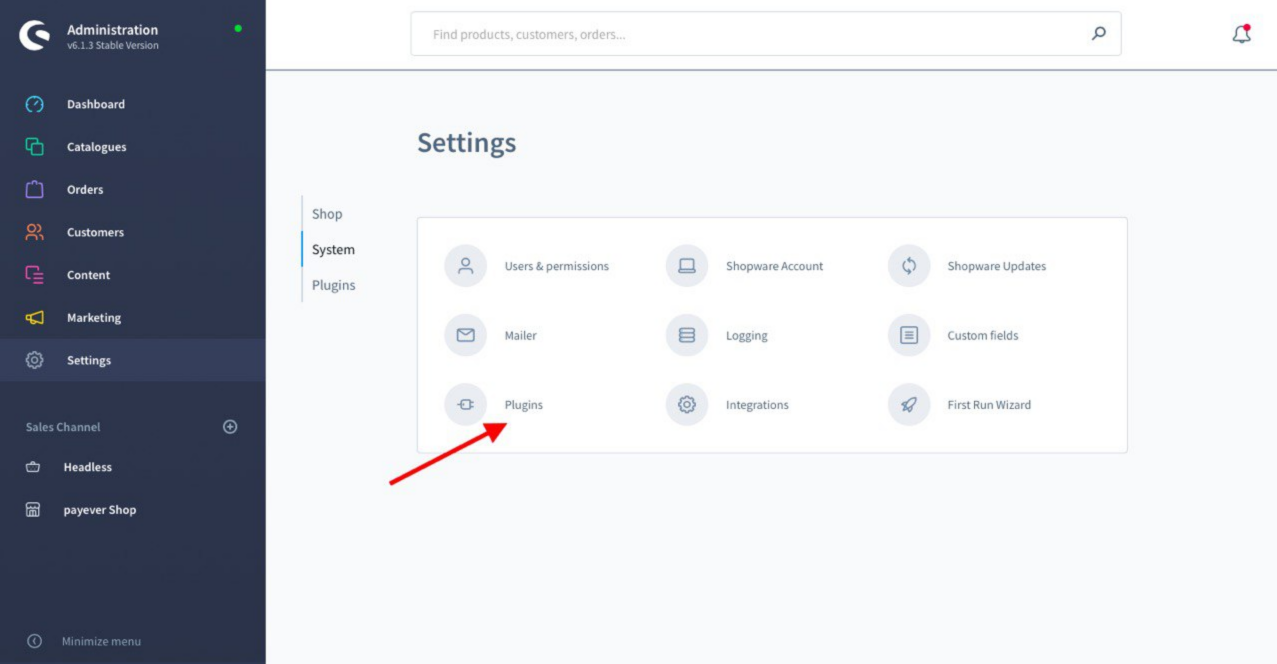 Here you can see an overview of which payment methods you have activated and can adapt the descriptions and names of the payment methods.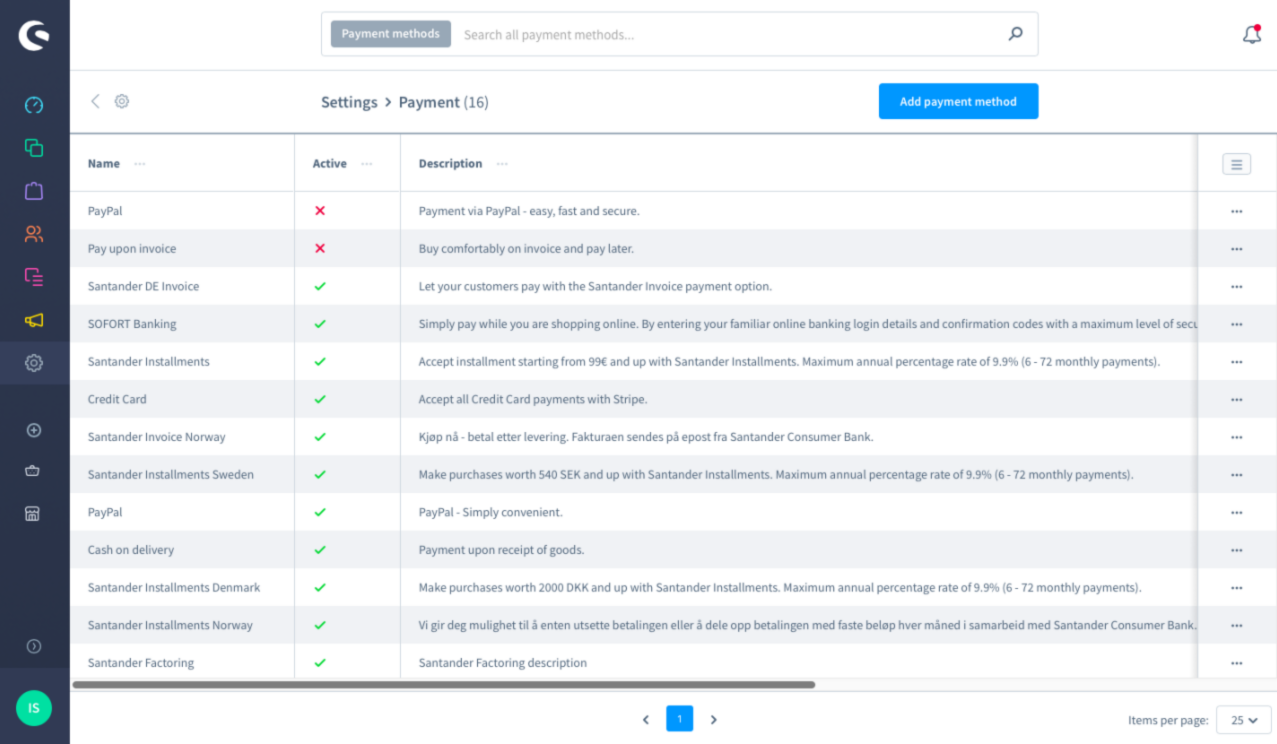 Step 7: Add payment options to the sales channel
Last but not least, add the payment methods you want to use in your shop under Sales Channel, in the field called Payment Methods, and then save. Please do not forget this, as if you do you will not find the payment methods in your checkout.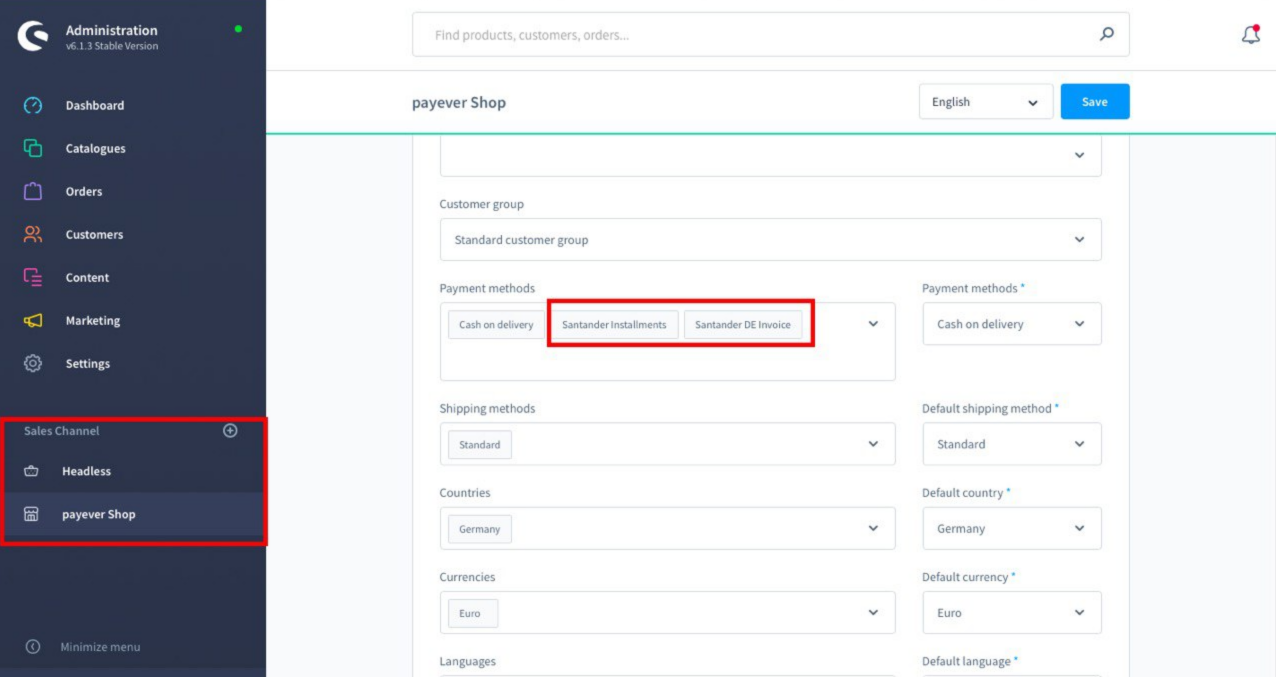 Testing the Plugin: Sandbox Mode
Would you like to test the plugin first? Please activate the sandbox mode and click the Setup Sandbox API Keys button (alternatively, manually enter our test data in the Business UUID, Client Secret and Client ID fields, which you can find here: https://docs.payever.org/resources/de/test-credentials). to have payments confirmed in test mode, please use the corresponding stub data, which you can find here: https://support.payever.org/hc/de/articles/360011228539

Now you can test the plugin without triggering a real transaction. We would like to ask you to test only in sandbox mode, since test transactions in Live, even if you subsequently cancel them immediately, can have undesirable consequences (for example, if you test too often with your credit card, it may be reported and blocked. If you submit multiple installment loan applications in your name, this may worsen your credit score, etc.)
If you want to go live and therefore switch off sandbox mode, please do not forget to remove the test data and instead enter your own data from your payever account, save it and then synchronize it (otherwise you will receive an error message when synchronizing).
Any questions or problems?
Our support team is there to help you free of charge from Monday to Friday between 8 a.m. and 7 p.m. at support@payever.de.
Please let us know in your message which Shopware and plugin version you are using, which shop (URL and/or email address which you are registered with us) your request concerns, and which error message / problem you are dealing with - so we can process your request as fast as possible.