Direct Bank Transfer (Direktüberweisung) improves upon the traditional payment method of prepayment by bank transfer. With Instant Payment (Direktüberweisung), as with traditional prepayments, the customer transfers the money directly to your account. What differs is that the customer is forwarded to his online banking platform immediately after the purchase is made, where he logs in with his personal access data and confirms the transfer directly in his own bank. Once confirmed, you as the merchant immediately receive a confirmation from the bank that the full amount has been transferred, hence you do not need to wait for the transfer to be fully processed to be able to ship the order, which leads to quicker order processing and happier customers. The way it works is comparable to Klarna or paydirekt. Direktüberweisung is a service provided by Santander Consumer Bank, which is aimed not only at the bank's own customers but at account holders of any banks (given that the customer has access to an online banking platform).
Who can use Instant Payment (Direktüberweisung)?
Instant payment (Direktüberweisung) can only be used by customers who have a bank account in Germany, Austria or Switzerland. It does not matter with which bank the customer has the account, hence registration with Santander is not necessary in case the customer in not already a Santander customer, and customers also do not need to activate the payment method in in their online banking before using it. The only requirement is that the customer has access to online banking with his account.
The delivery address may be outside the above-mentioned countries (Germany, Austria and Switzerland) as long as the bank account is registered in one of these countries (i.e. with an IBAN that starts with DE, AT or CH).
Fees
Santander will set the fees individually per merchant (depending on a few key facts about your business, such as average cart value, annual sales and percentage of returns). Please contact ecommerce@santander.de to receive more information and get your individual rate.
Onboarding
If you are interested in providing this payment method to your customers, please contact ecommerce@santander.de where you will be asked to enter a contract with Santander. You will then receive an API key with which you can activate the payment method in your payever account (create your free payever account here) in the Checkout app (Checkout > Payment options > + Add > Direct Bank Transfer (Open)).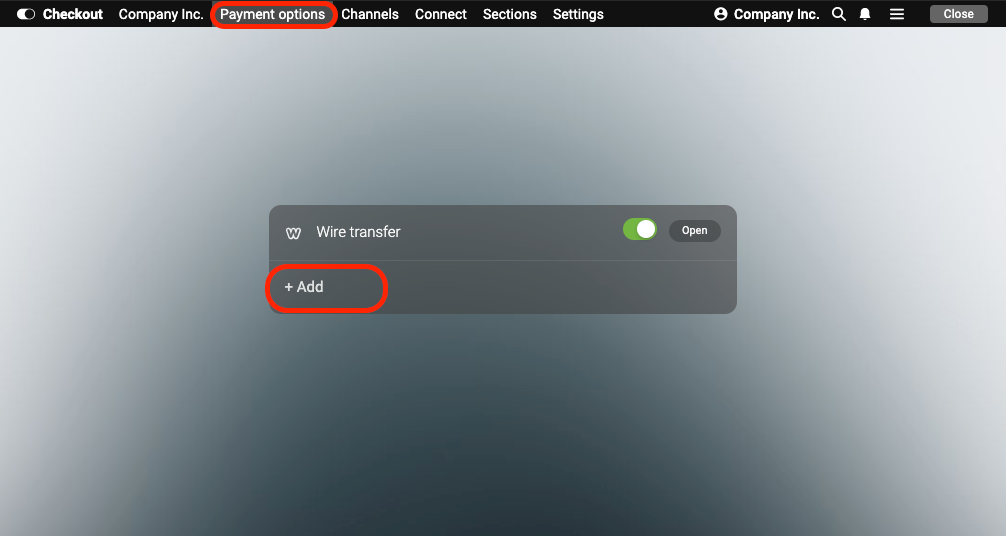 Add your API credentials and press the Connect button.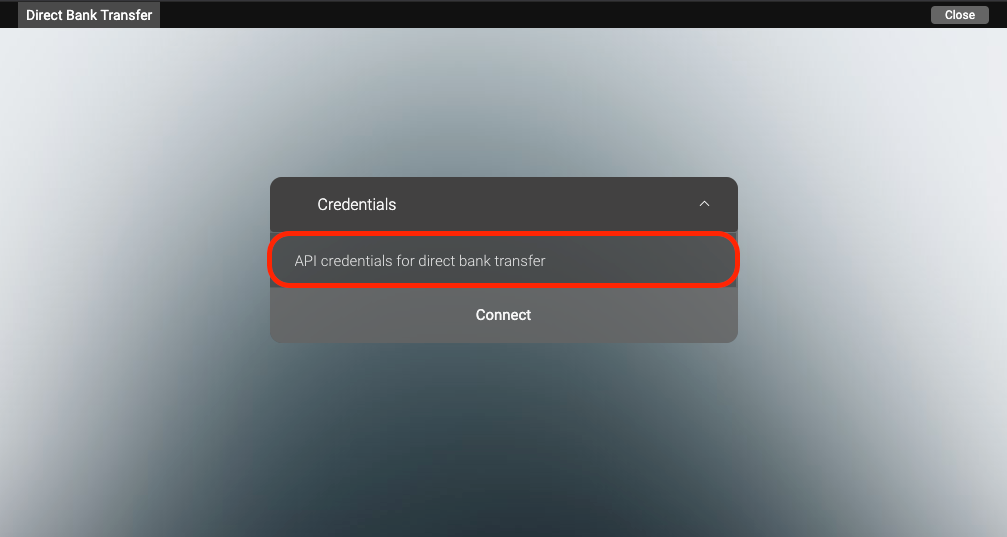 Please make sure to add the bank account, to which you want the client to transfer too, in your payever account under Settings > Business Details > Bank (Edit). Please note that the payment method will not work without this step.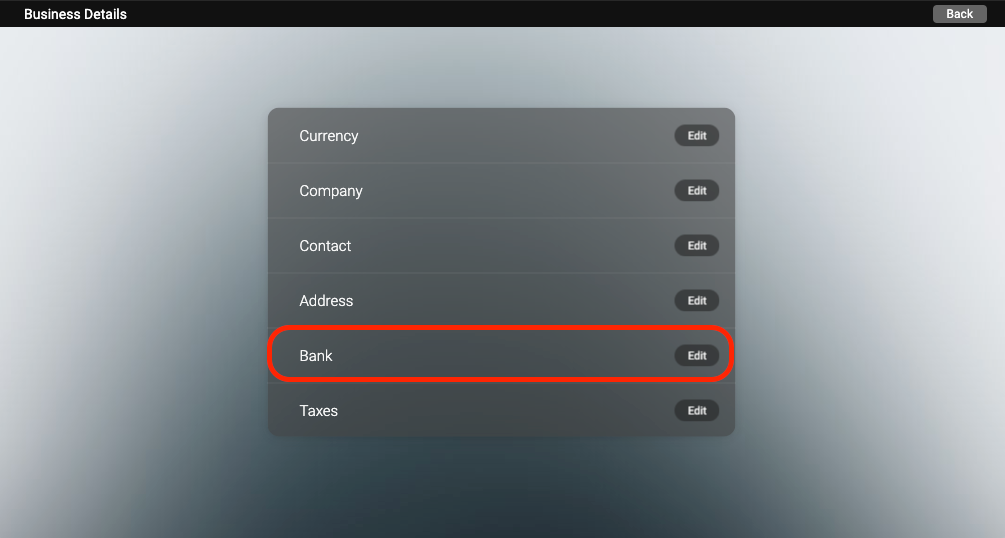 Order management information
Capture / Activation
As the name suggests, the payment is made instantly, so it is not necessary to subsequently capture / Activate the payment, neither is it necessary to inform the payment provider in any way about the completion or shipping of the order.
Cancellations and Refunds
Please note that this payment method has no built-in refund function. This means that it is not sufficient for you to change the payment status to "Canceled" or something equivalent in your shop system, as this will not actually cancel and/or refund the payment. You must manually transfer the refunded amount back to the customer, for example via your online banking platform or by filling out a transfer form.