Step 1. Install an application
You can get started by installing additional applications to support your business. Click on Apps in the top left hand corner to see the available applications.

Click on any uninstalled app - for example the Shop app.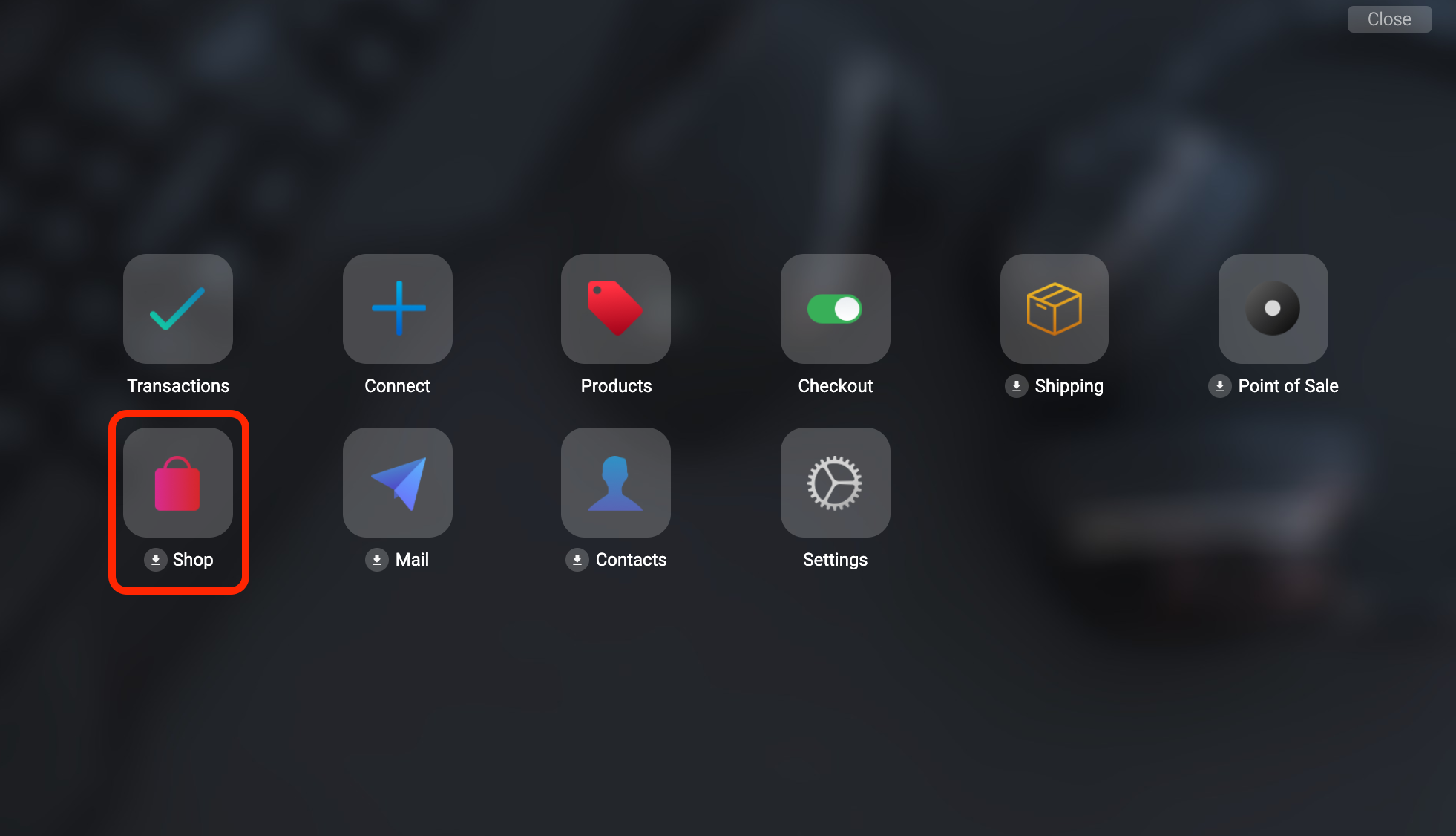 Click Edit to (1) add your own logo and (2) name your shop. Click Done to save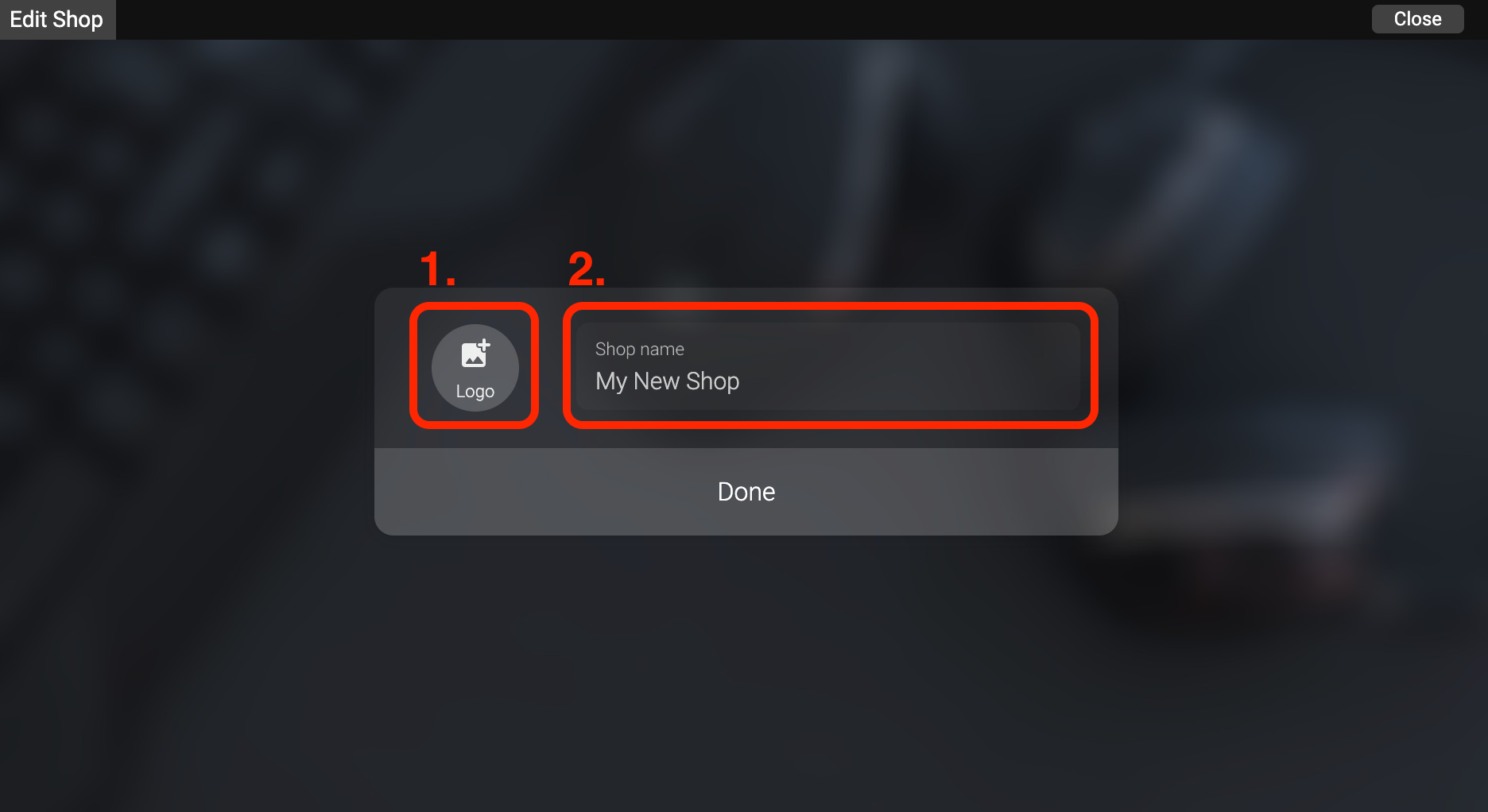 NOTE: When you install an application, its widget will automatically appear on the dashboard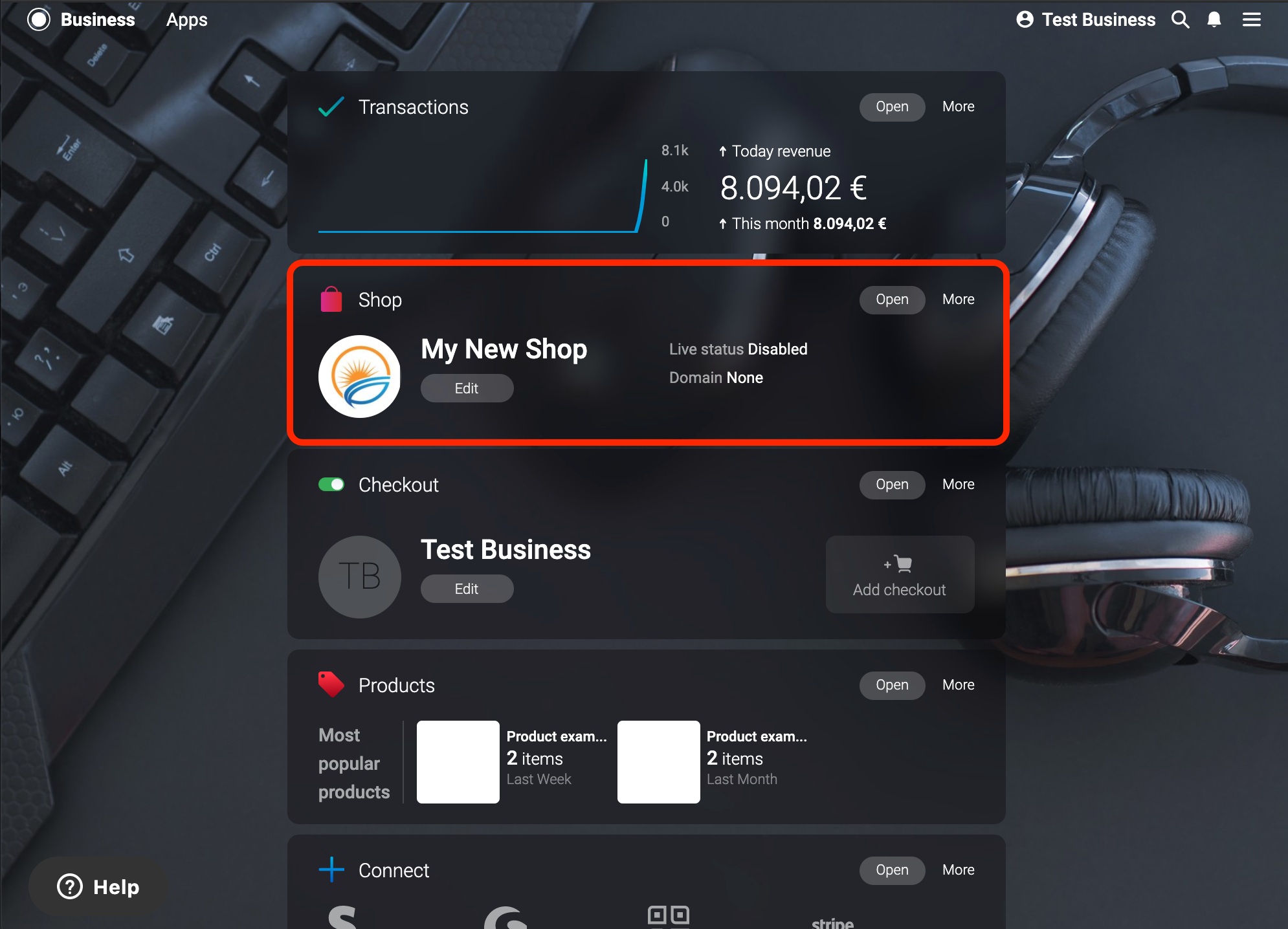 Step 2. Configure your dashboard
To configure your dashboard click Edit (found on the bottom of your dashboard).

On the Apps tab in the edit window you can install and uninstall applications.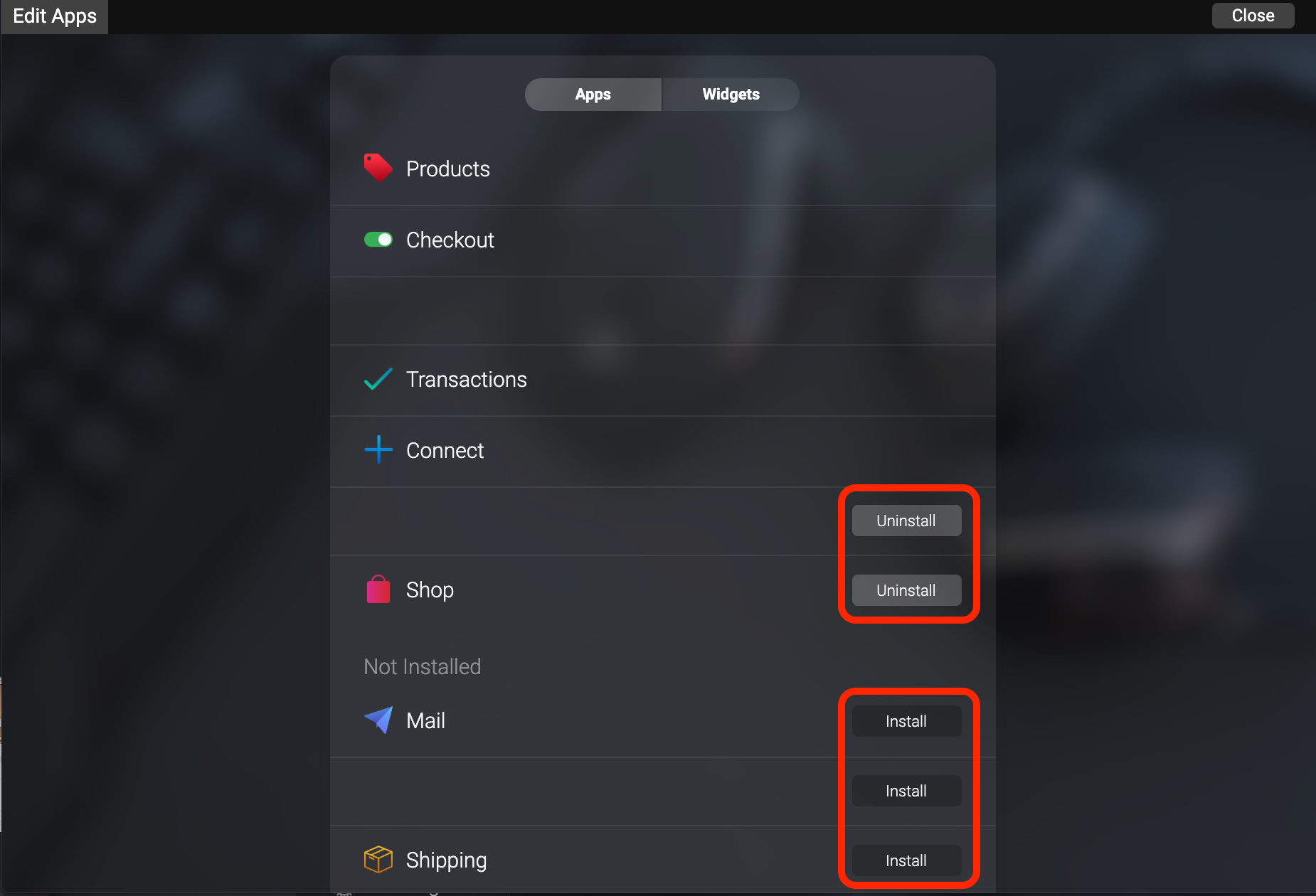 On the widgets tab you can customize which widgets you want to see on your dashboard by adding or deleting them.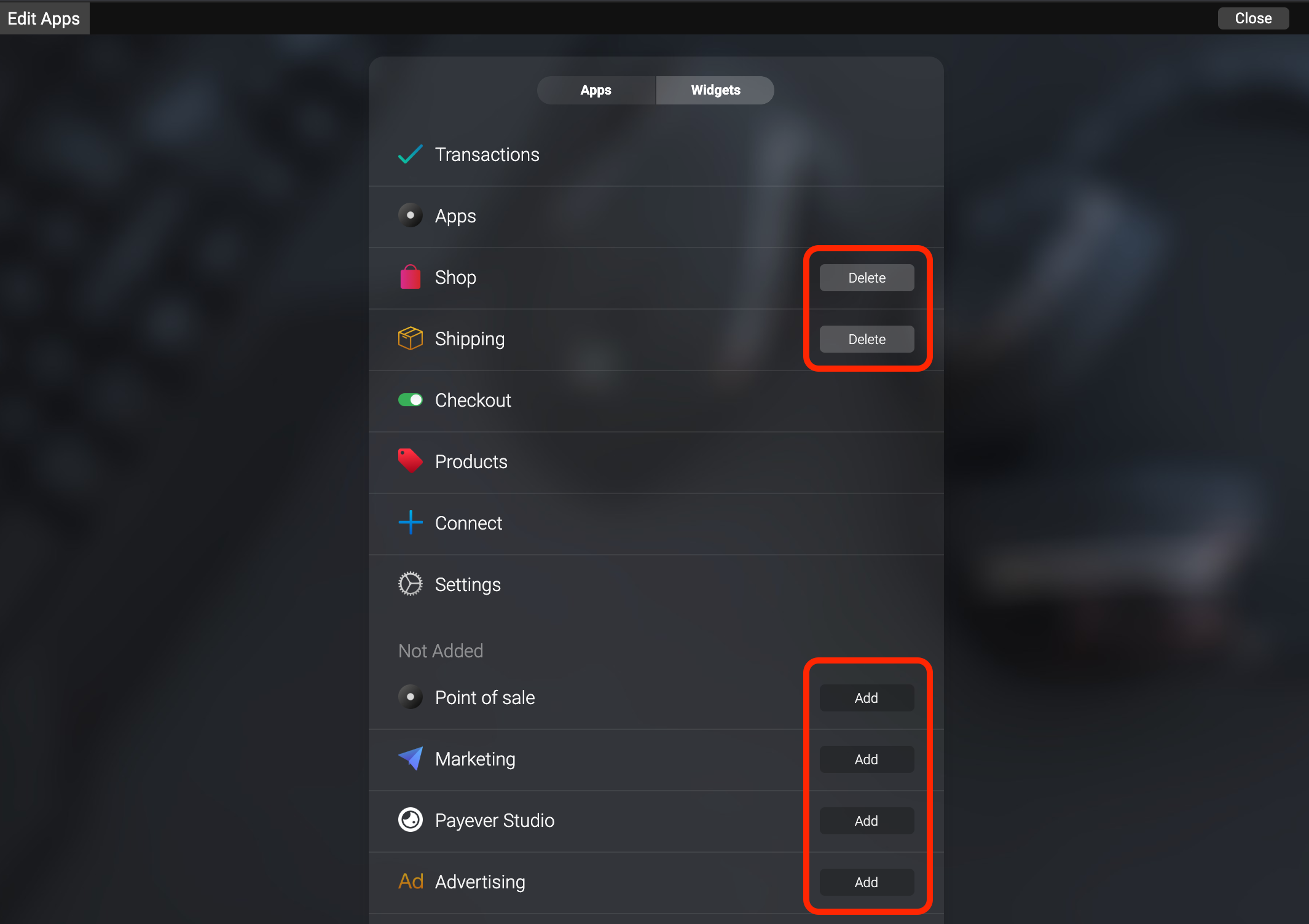 Step 3. More useful features
In the top right hand corner you will find the search and notification buttons and a dropdown with additional features.

The Search button lets you search your payever account for e.g. different businesses or transactions. The search is made based on the applications you currently have installed and will categorize the items accordingly.
The notification button grants you quick access to your latest notifications, which are updates about your business activity.
The dropdown menu allows you to switch profile between your different businesses, add personal information or add a new business to your account.