The invoice payment option is offered in cooperation with our partner PayEx.
Please note that in addition to a payever account (created free of cost) you also need a PayEx account. In your payever account please go to Checkout App > Payment Options > +Add > PayEx Invoice and click on the Connect button after adding the Account number and Encryption key provided to you by PayEx.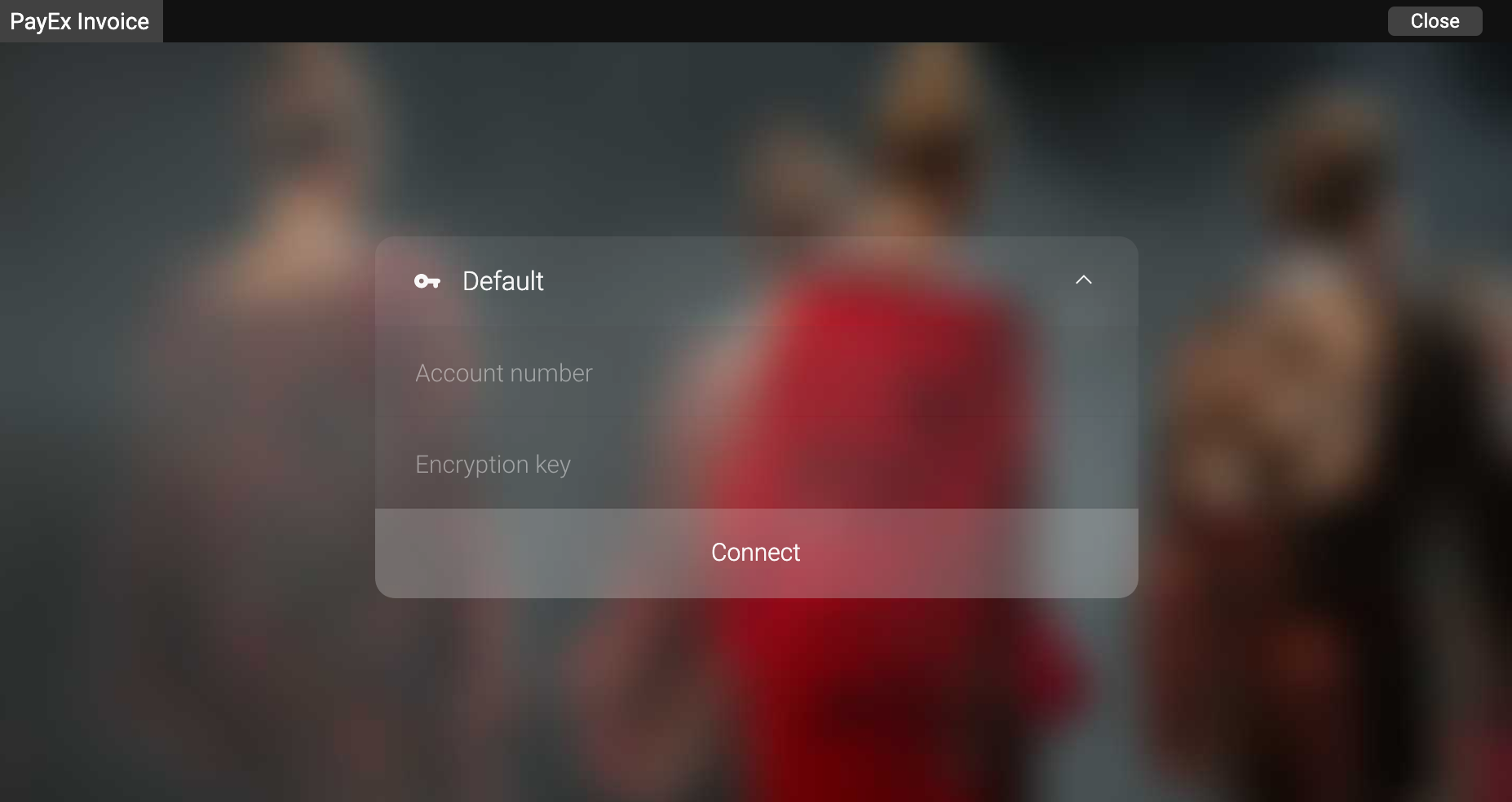 When testing you may use test data found here.
Terms and conditions
The total order value must be between 0 SEK and 50.000 SEK. Within the range you may further narrow the limits as you see fit, but you shouldn't show the option for carts below your minimum or above your maximum as your customers will be getting an error message after their redirect to payever.
Please also note that PayEx will only accept transactions in the currency SEK.
Settings
Who covers fees? Either the merchant or the customer - the customer will automatically see the fees when using our plugins in the checkout.
Do redirect to the shop after success or failure. If activated, your customer will be forwarded to your order confirmation page after the payment has been completed.
Transaction fee (optional). Here you can specify a fee amount in SEK currency.
Capture transaction manually. If activated, payments will only be authorized after receipt of the order and will only be collected if you manually confirm the shipping of goods in the payever account. If not activated, payments are automatically booked after receipt of the order.