With payever Contacts you can add, list and edit your contacts.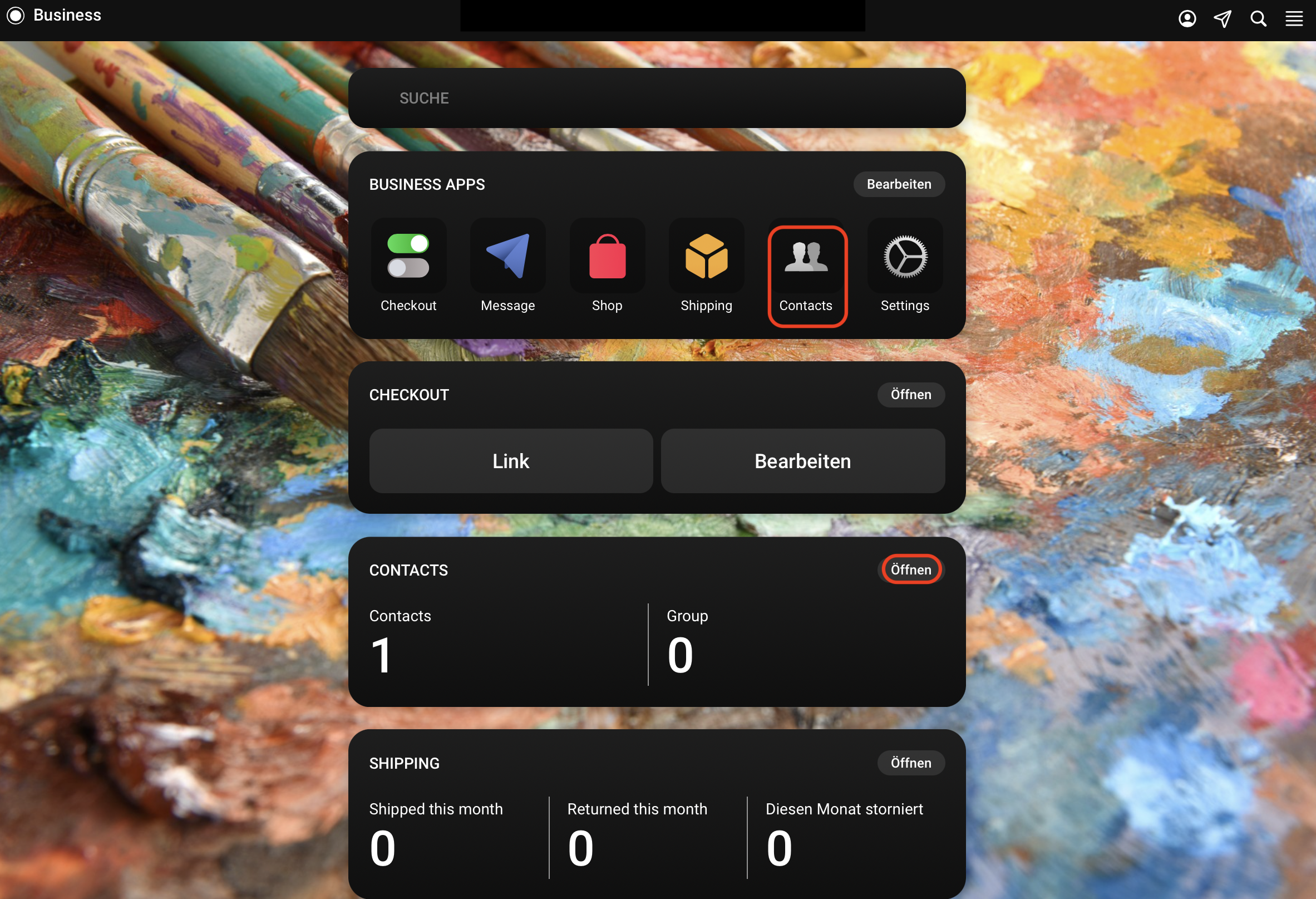 To get to your contacts, first open Contacts App. To do so, click on the Contacts icon in the Business Apps tile, or via the Contacts tile.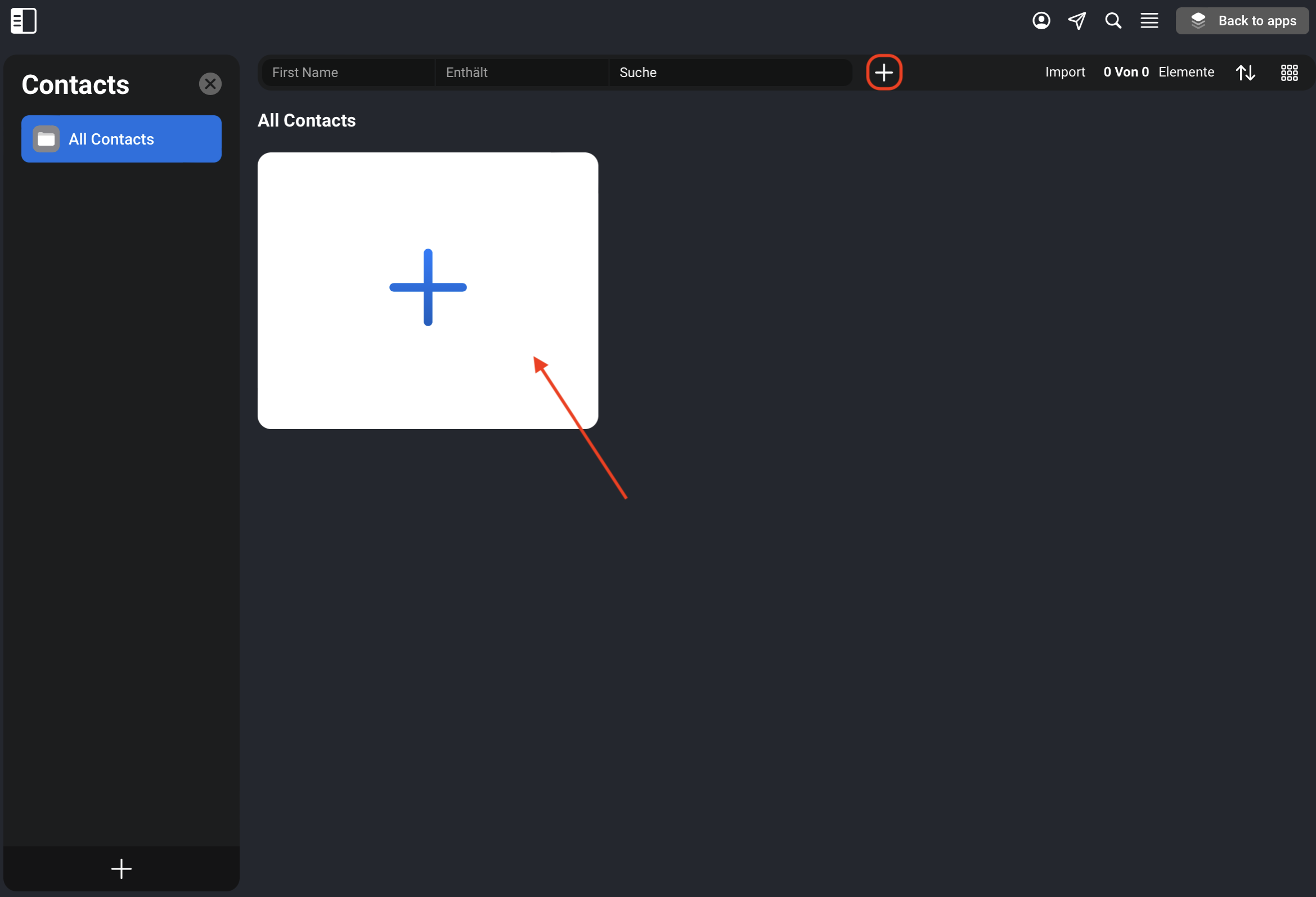 Now you will see your contacts menu. To add new contacts, click the plus icon.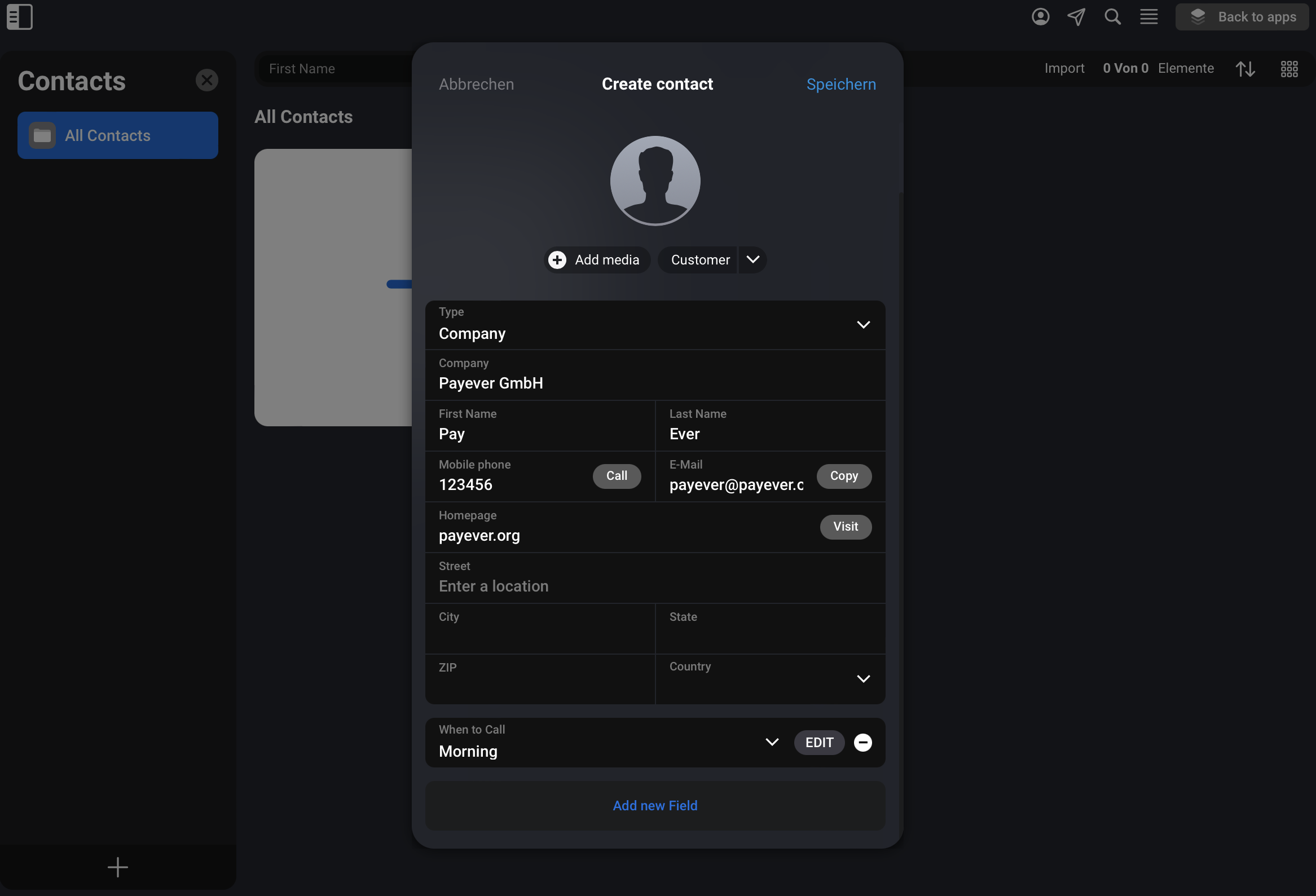 Now you can enter the contact details.
By clicking the plus at the bottom left, you can add new folders, folder headers and rules to organize your contacts.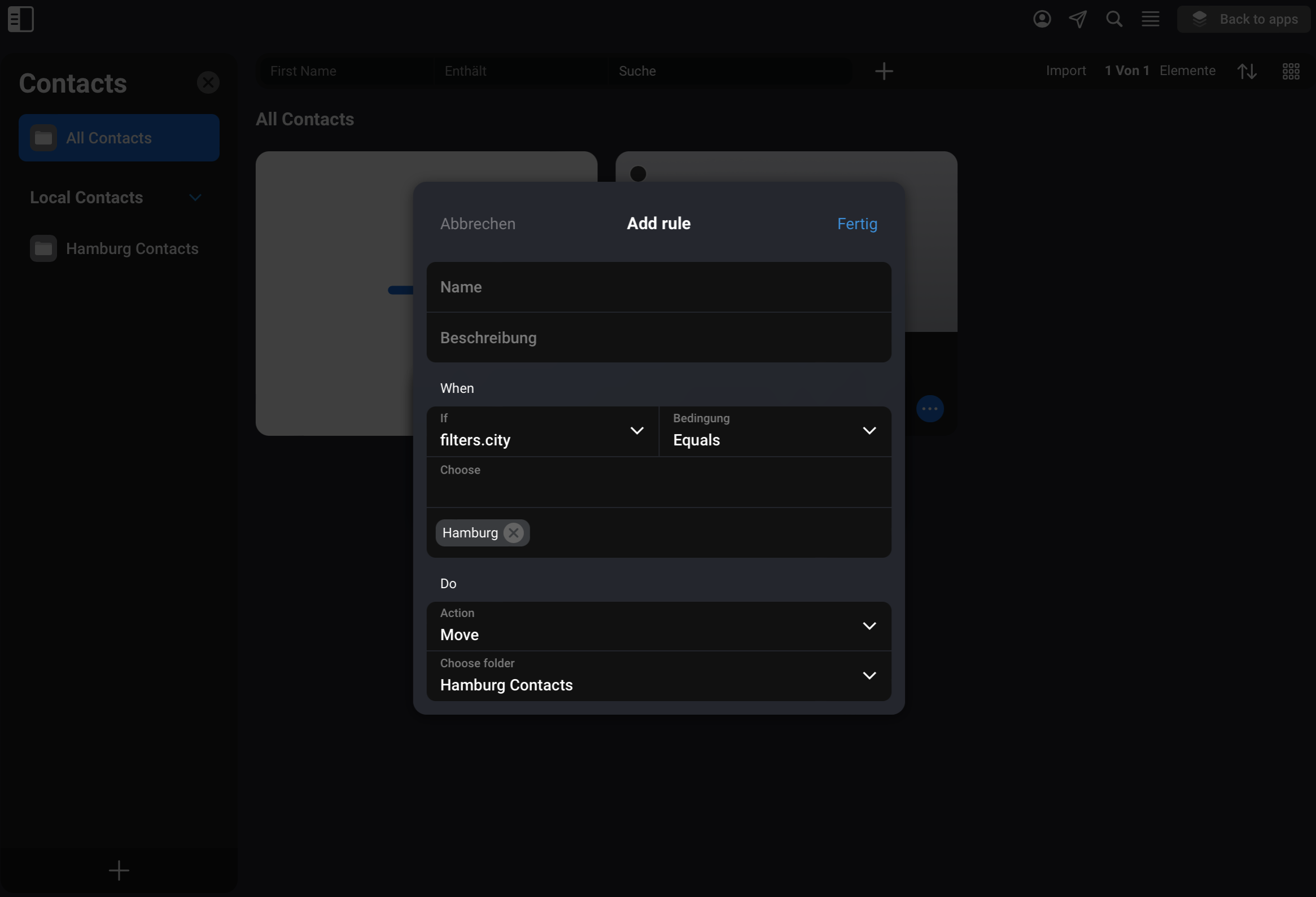 Under Rules you can make rules for sorting your contacts. In the example you can see a rule that moves your contacts located in Hamburg to the Hamburg Contacts folder.