The shipping app makes the logistical part of your business much easier. You are able to automate processes and configure the shipping flow best fir for your own business.
Setting up the Shipping App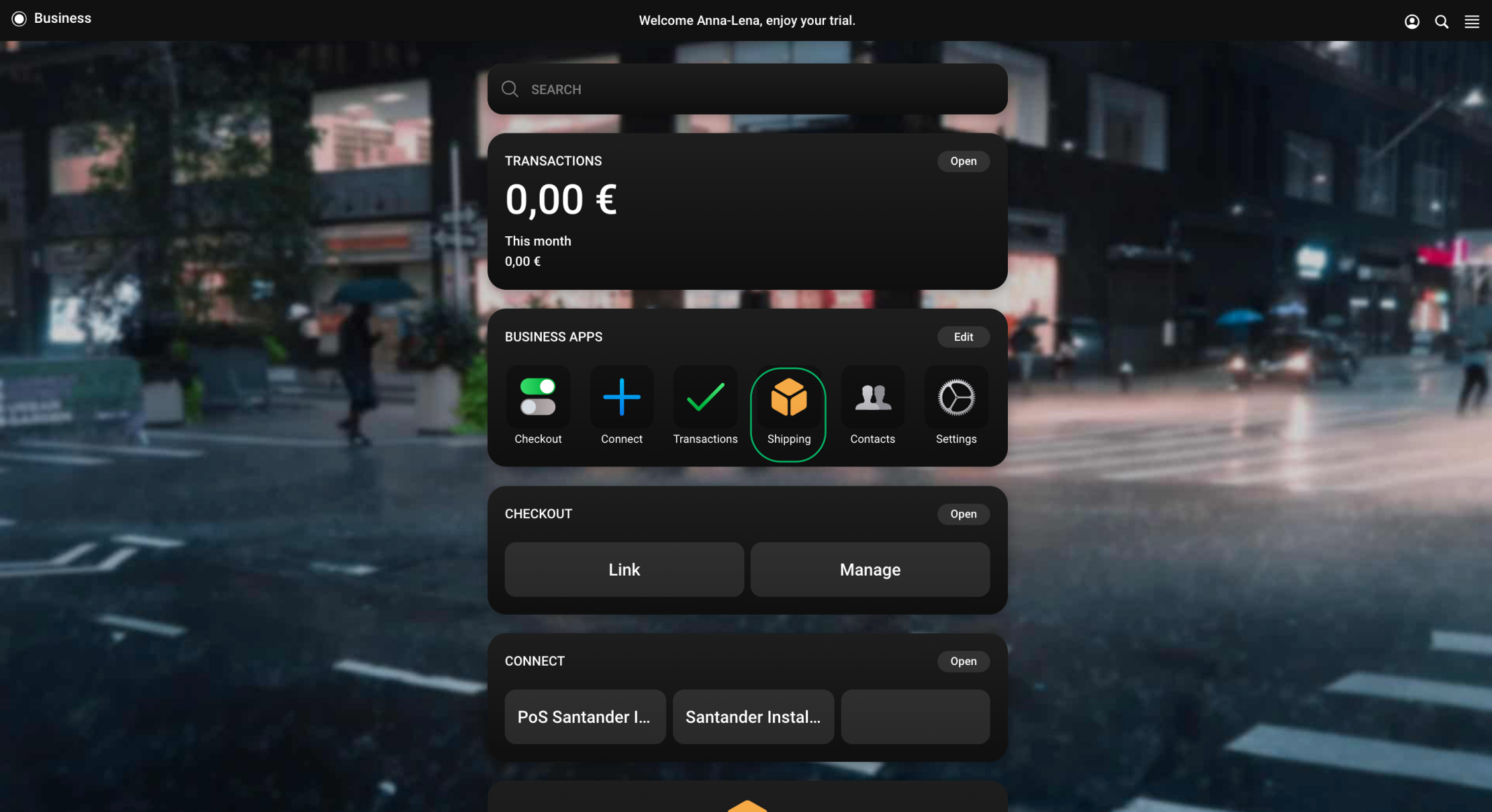 Open the Shipping App by clicking on the box icon in the Business Apps tile on your dashboard. If this one is not available, activate the app by clicking on the edit button and turning on the app. You can also activate the app's widget if you want it to show as a separate tile in your dashboard.
Connecting to a Shipping Carrier
Once the Shipping app is opened the first step would be to Connect your profile to a shipping carrier. Click on the Connect button in the left navigation bar on your screen and click on Add.
You can then install the desired shipping option and fill in the credentials that can be obtained by the carrier company/payever.
Shipping Profiles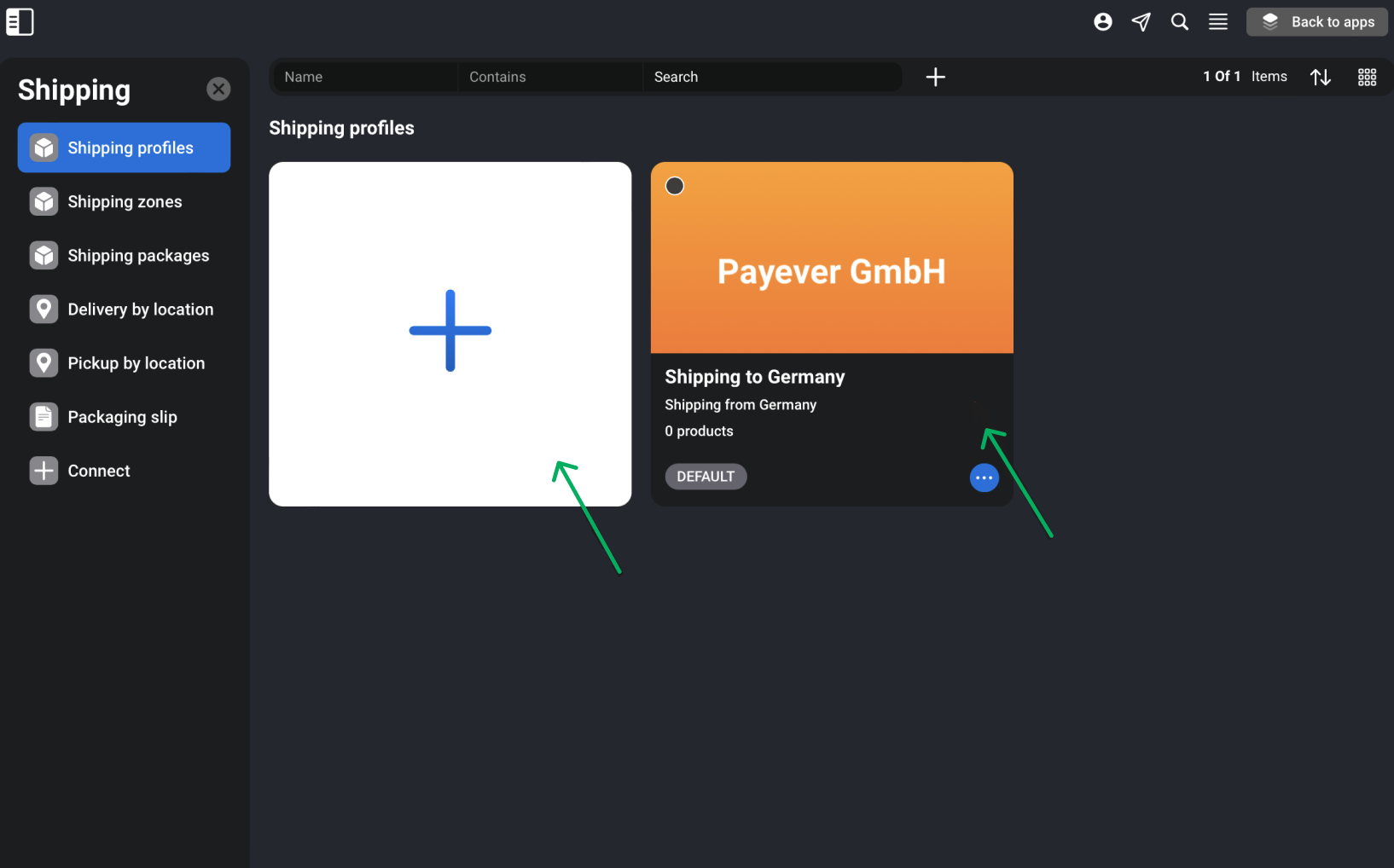 Under Shipping Profiles you can create different shipping profiles. To do this, simply click on the plus sign. If you want to edit an existing profile, click on the corresponding field.
Shipping Zones
Under Shipping Zones you can set the conditions for your different shipping zones. To add a new shipping zone, click the plus. To edit an existing shipping zone, click on the corresponding field.
Shipping Packages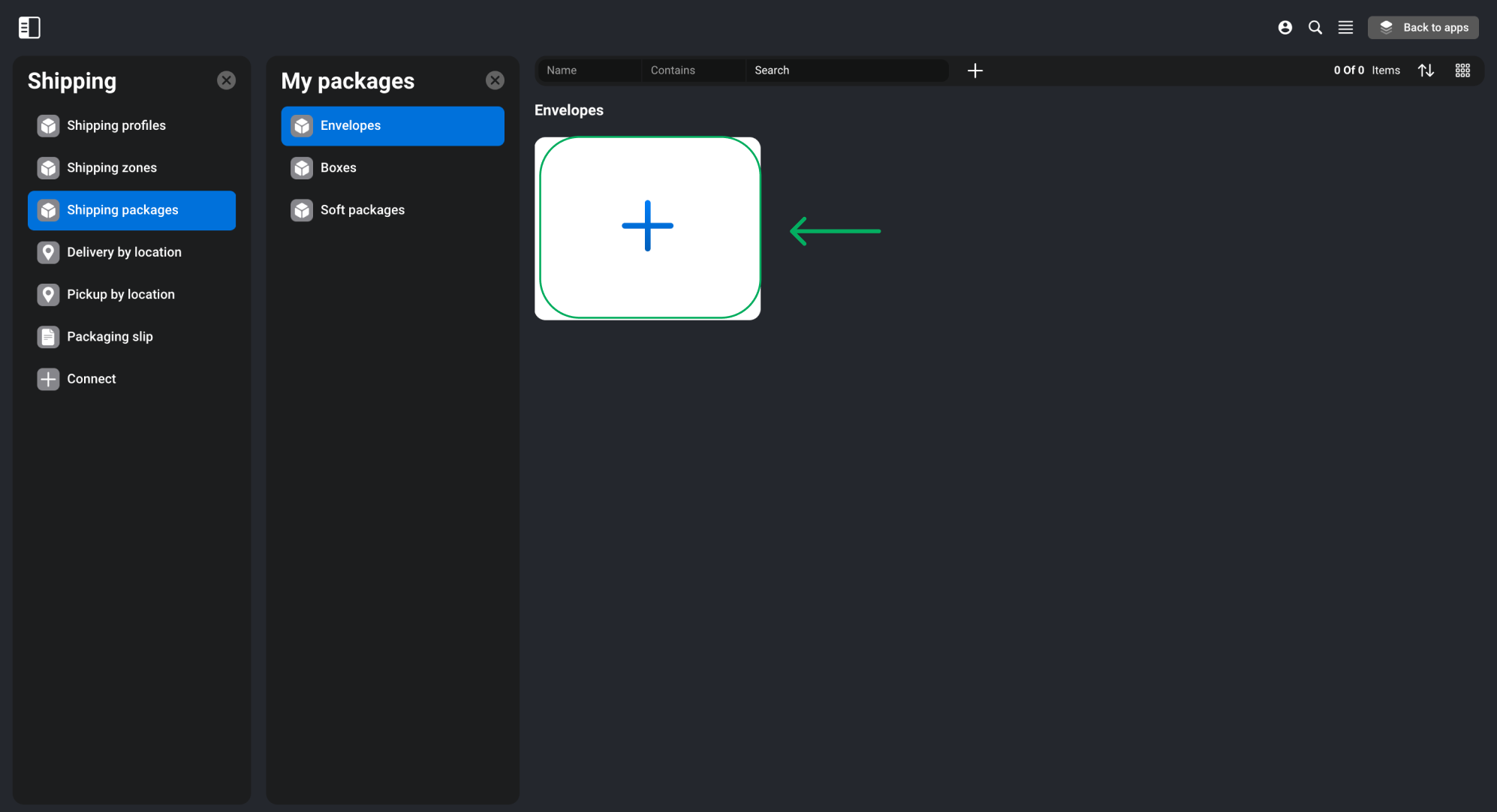 Under Shipping Packages you can set different package formats. For this, select whether it should be an envelope, a box or a package. By clicking on the plus you can enter a new package format.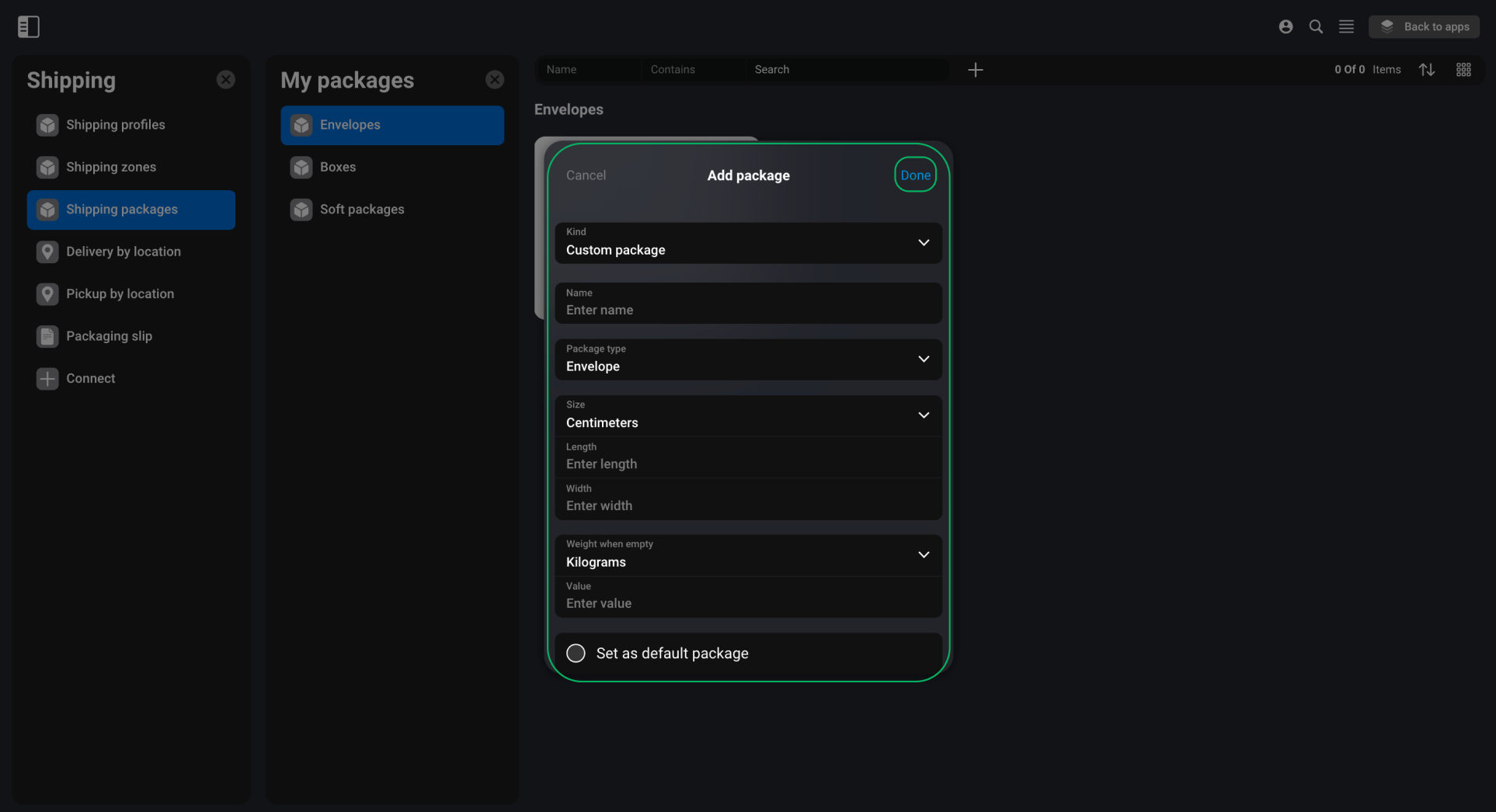 Now enter the name, dimensions and weight of the package.
Under the options "Boxes" and "Soft packages" you have the possibility to choose the desired type of packaging. Choose between a box or a shipping bag to ship your product in the best way.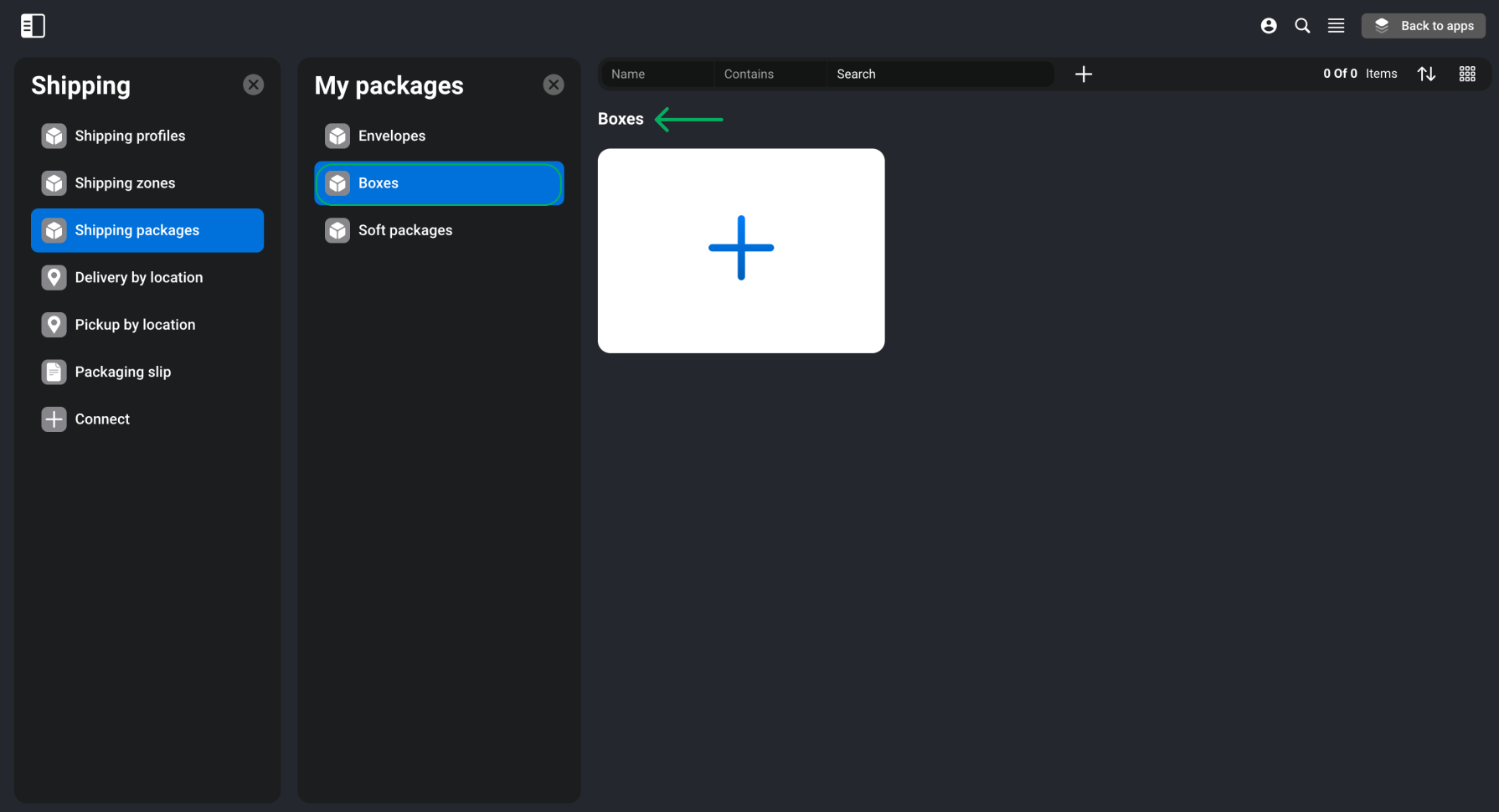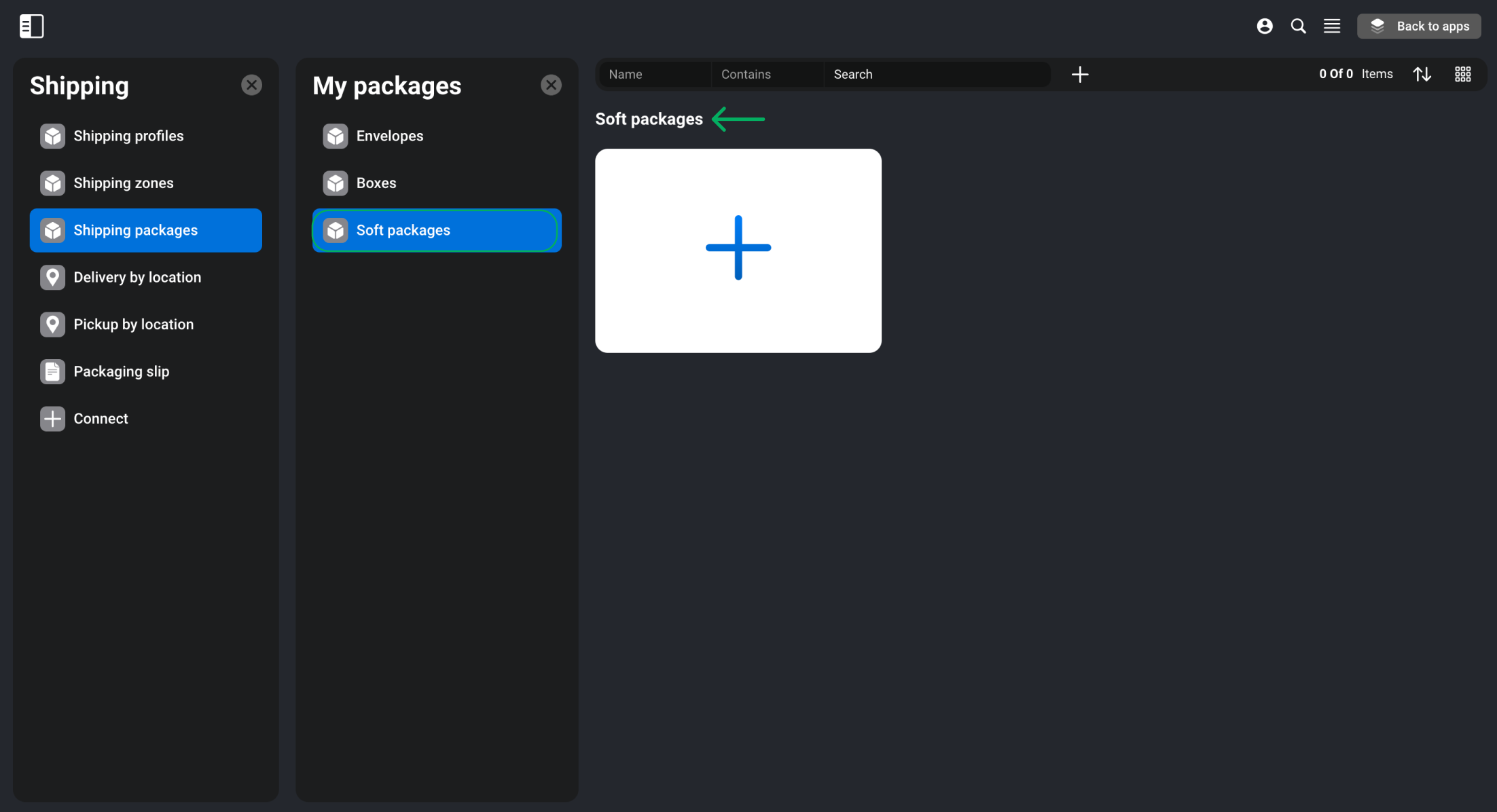 Delivery & Pickup by Location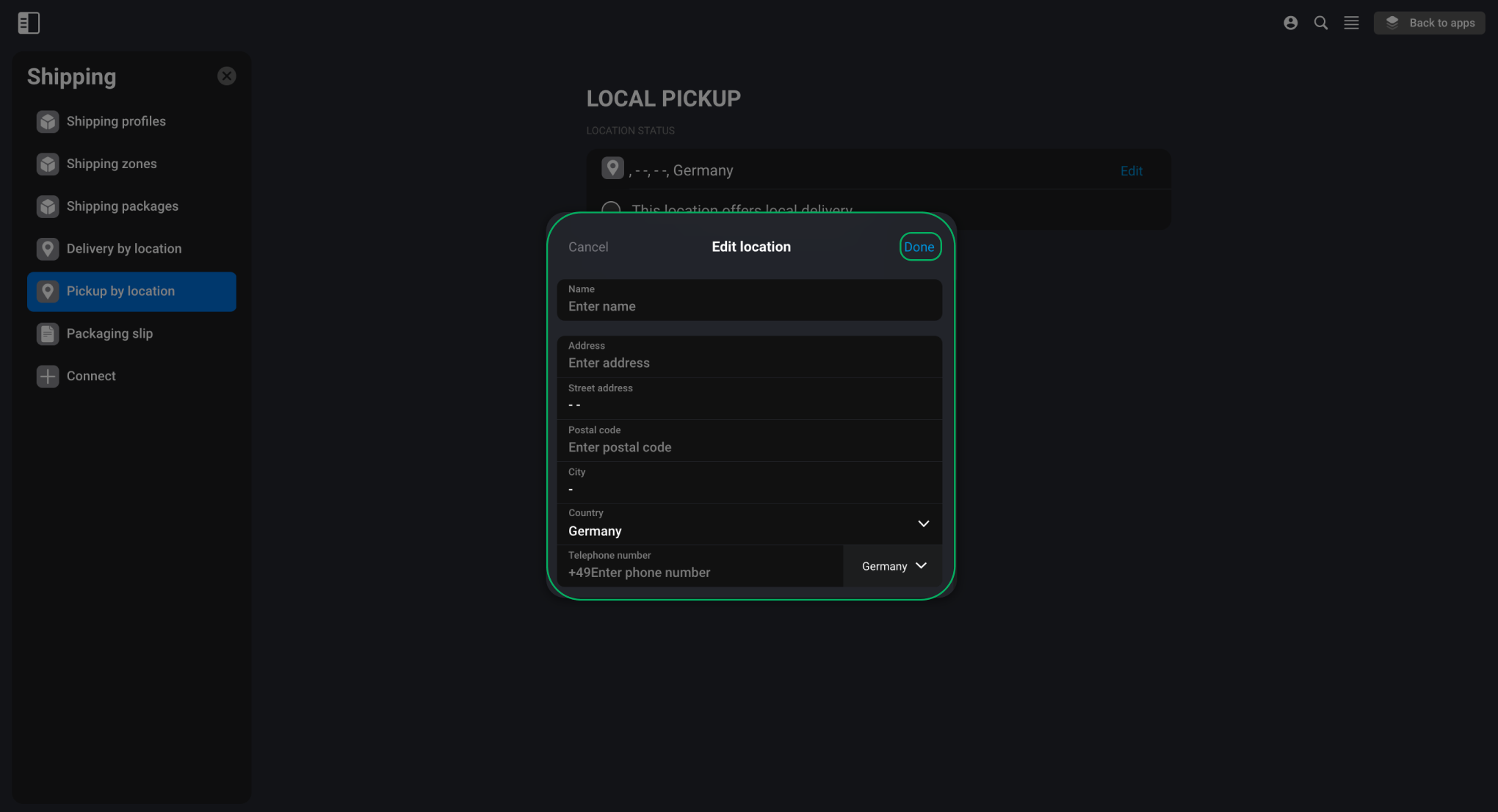 Under the Delivery & Pickup by location tabs, you can enable local delivery and pickup for your customers. To do this, enter your pickup address, the expected pickup time, and the text for the pickup notification.
Packaging Slip
Under Packaging Slip, you will find the delivery slip of the package.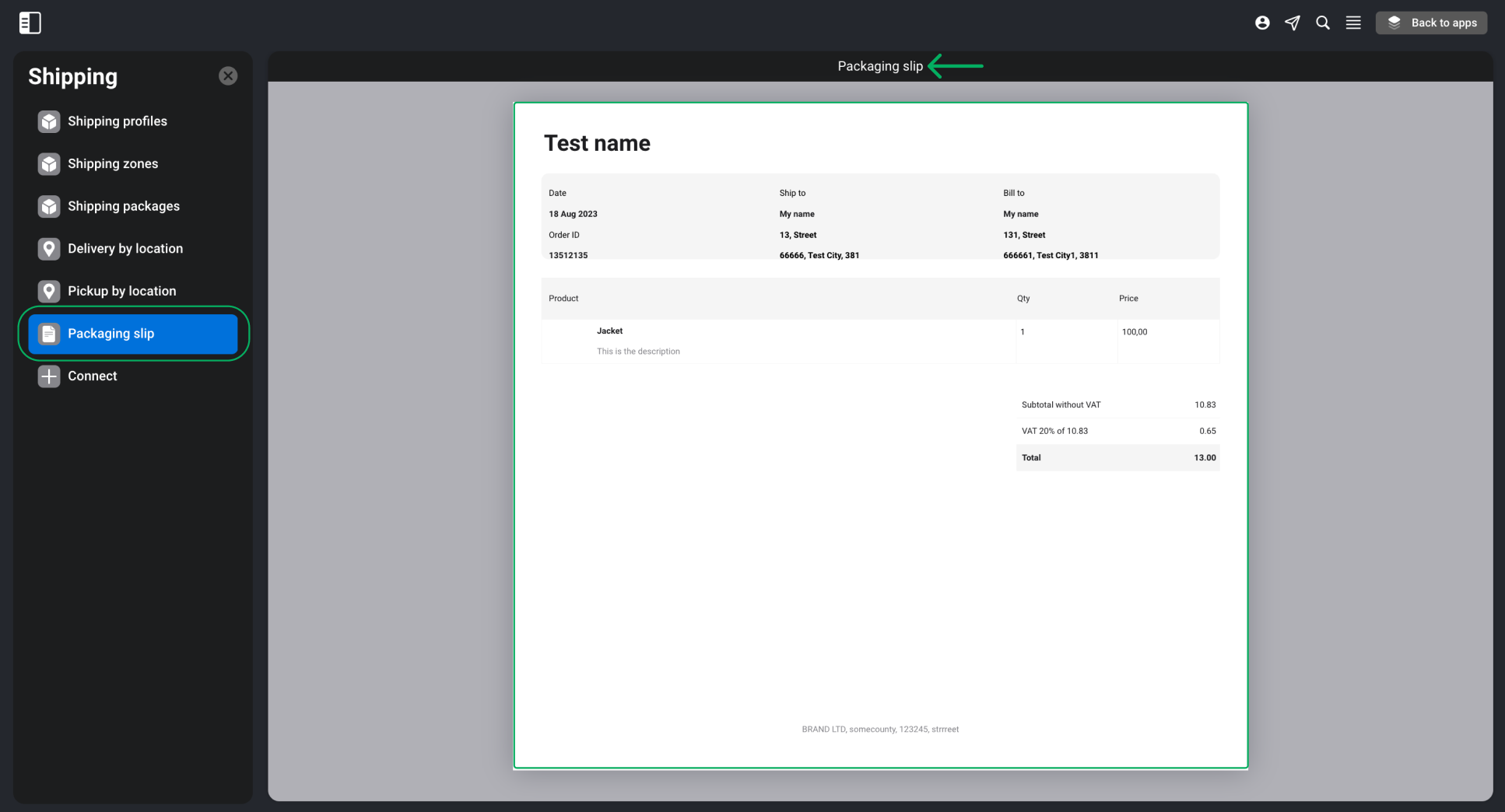 Connect
In the "Connect" section, you have the option to select and integrate your preferred shipping service providers under "Connect"/ "App".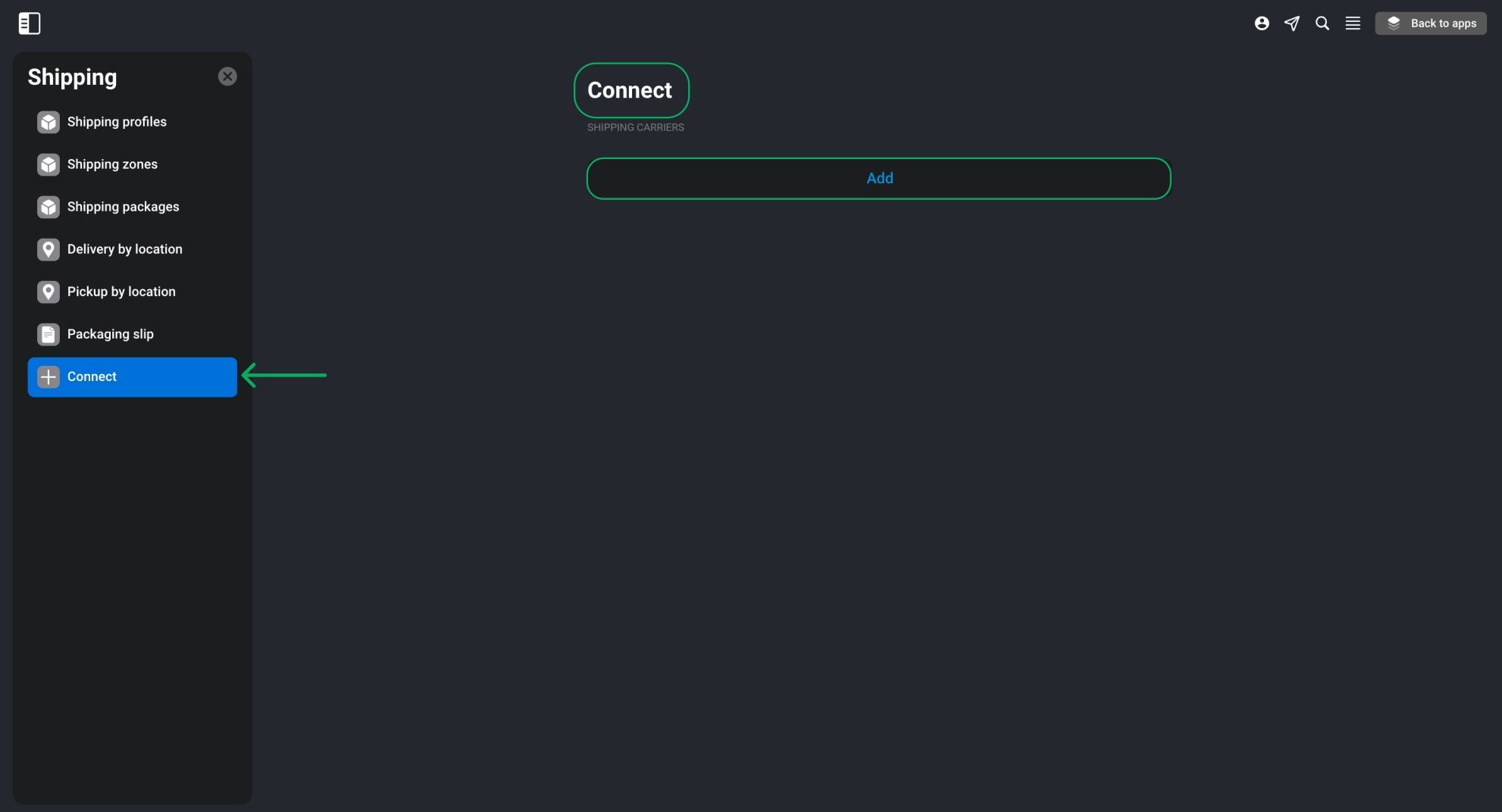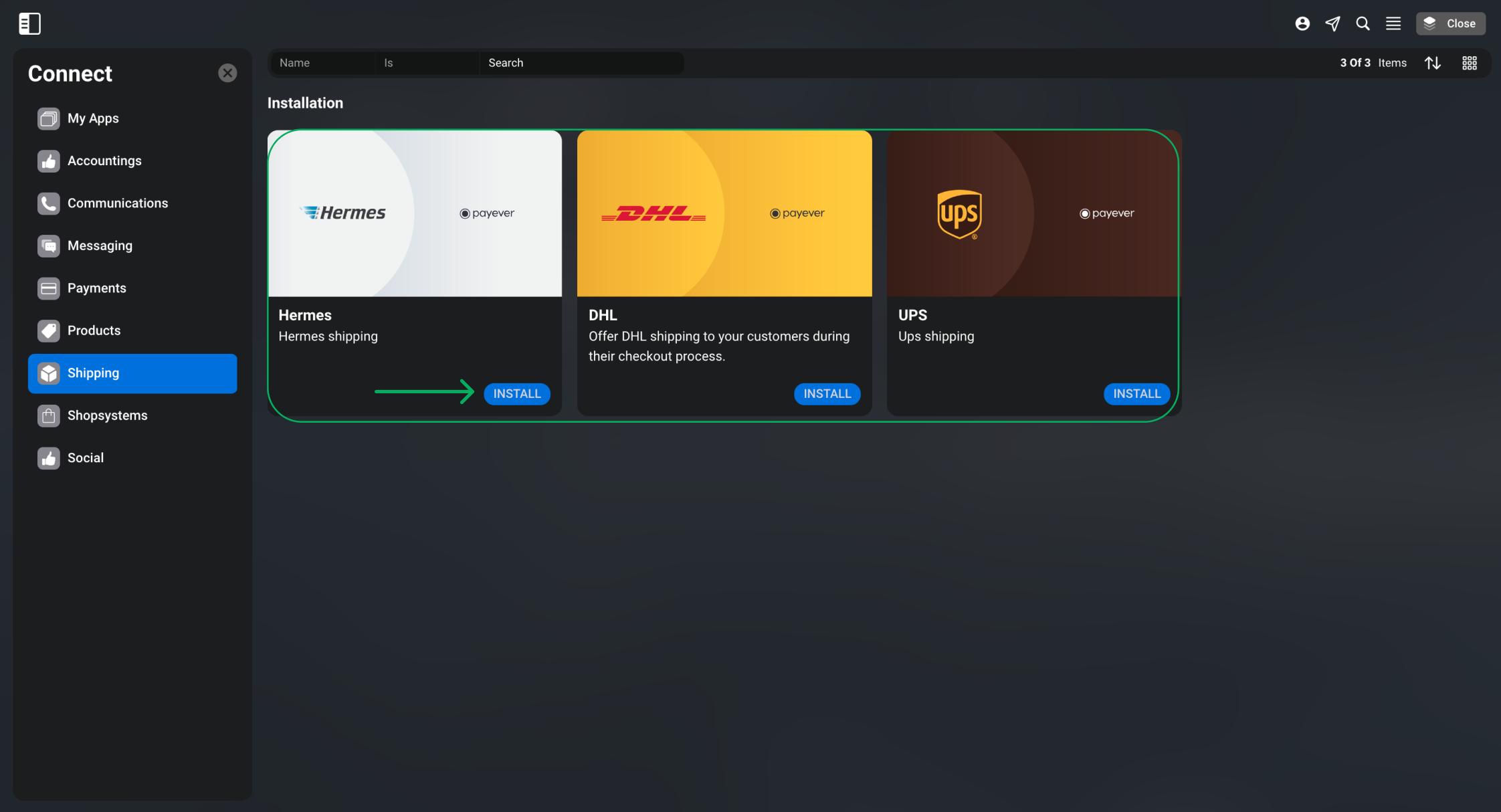 You can find more information about shipping at this link: Configure shipping options