In this guide you will learn how to generate a payment link, and the different ways to use it.
Where to find the payment link
On the dashboard, please open the Checkout app.
How to use the payment link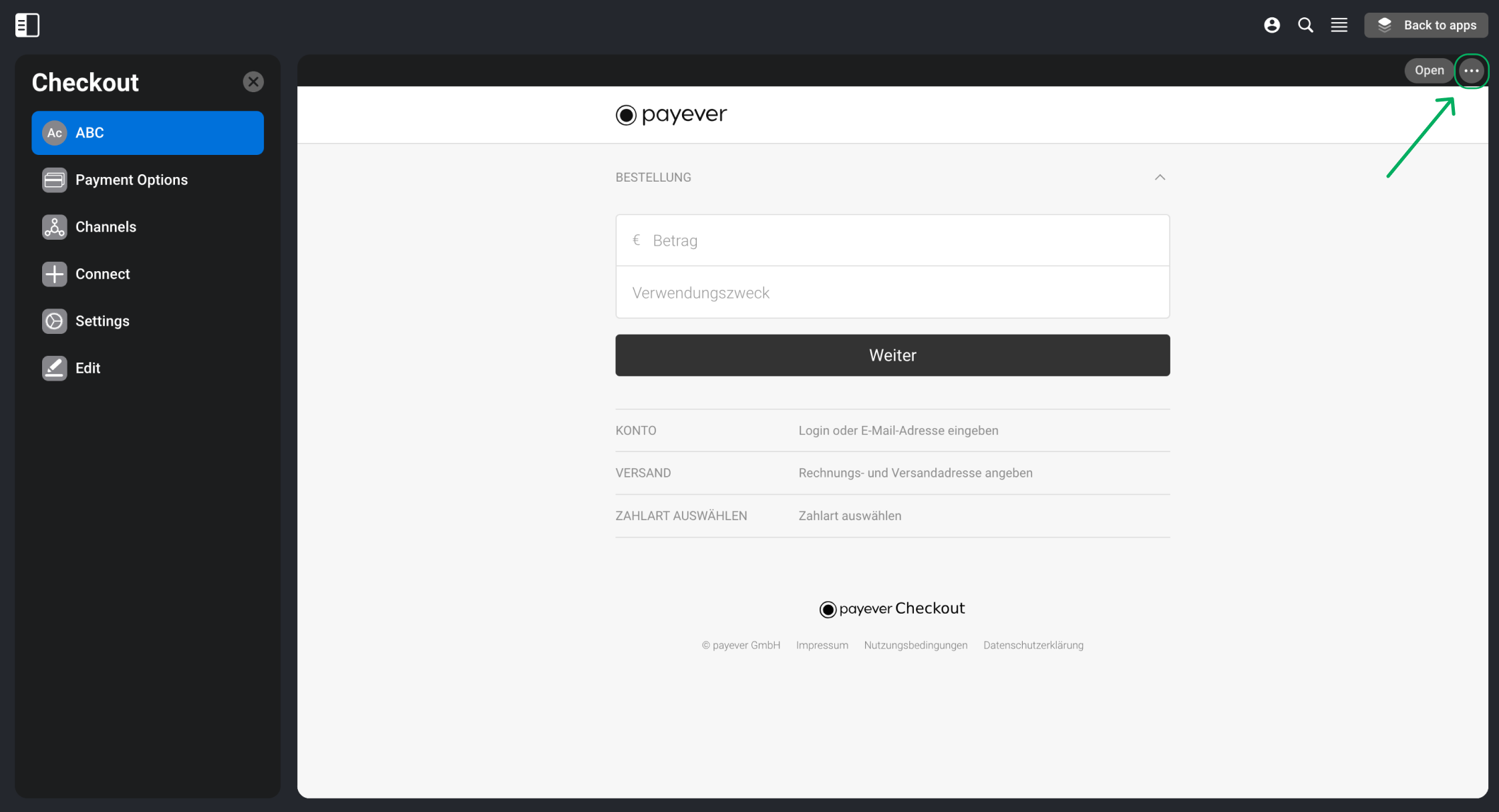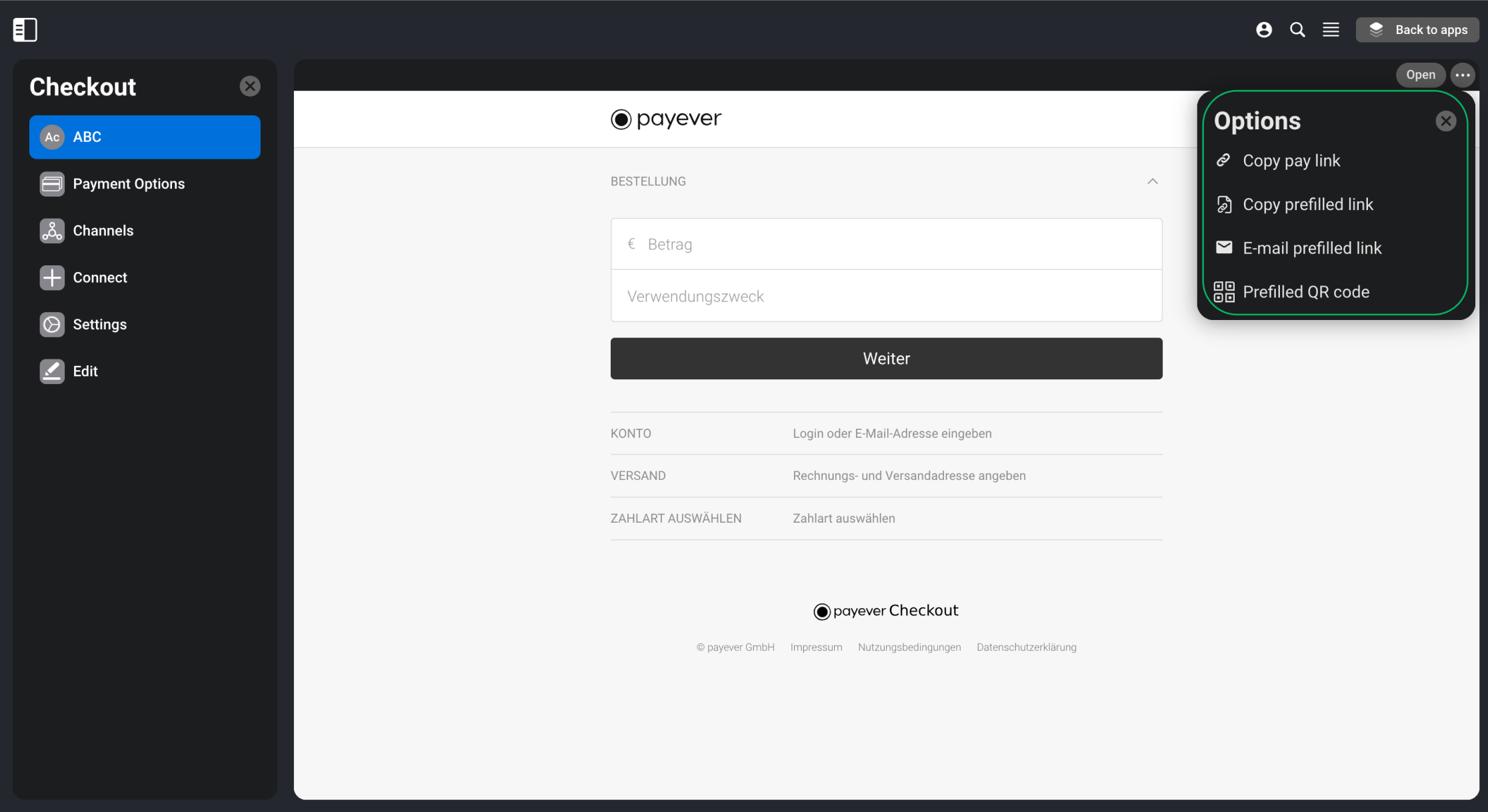 Once you open the payment link you will see a preview of what your customer will see when he opens your checkout. By clicking on the three-point menu in the top right-hand corner you will see three different options for generating the payment link:
Copy pay link - With this option your customer receives the link exactly as you see it when opening the preview (as shown in the screenshot above) without any pre-filling. The customer must therefore enter all data, including the amount and invoice-number themselves.
Copy prefilled link - With this option, you fill in the data in the preview version that you would like to pre-fill for your customer, and then click on Copy prefilled link. It is entirely up to you how much you want to pre-fill - you can only enter the amount and invoice number, or you can enter the customer's complete address and contact details. You can fill out everything for your customer up until to the step Choose payment method, from there your customer has to continue.
E-mail prefilled link - This option is comparable to option 2., except that the pre-filled link is not copied to your clipboard. Instead, a new email opens in your mail program (e.g. Outlook or Apple Mail), into which the payment link has already been copied.
Prefilled QR-code - With this option your customer receives a QR-code exactly as you see it when you click on Prefilled QR-code. All information is prefilled by the merchant and will be visible after the customer has scanned the QR-code. The customer will be able to complete the payment by scanning the QR-code.
Did you know that you can also visually personalize your payment link?
You can customize the color scheme and upload your own logo! You can find detailed instructions on this in this article.