In this article you will learn how, and in which formats, you can export a list of your transactions in payever.
You can export your transactions in the following formats:
To download your transaction list, please click Export in the top left corner.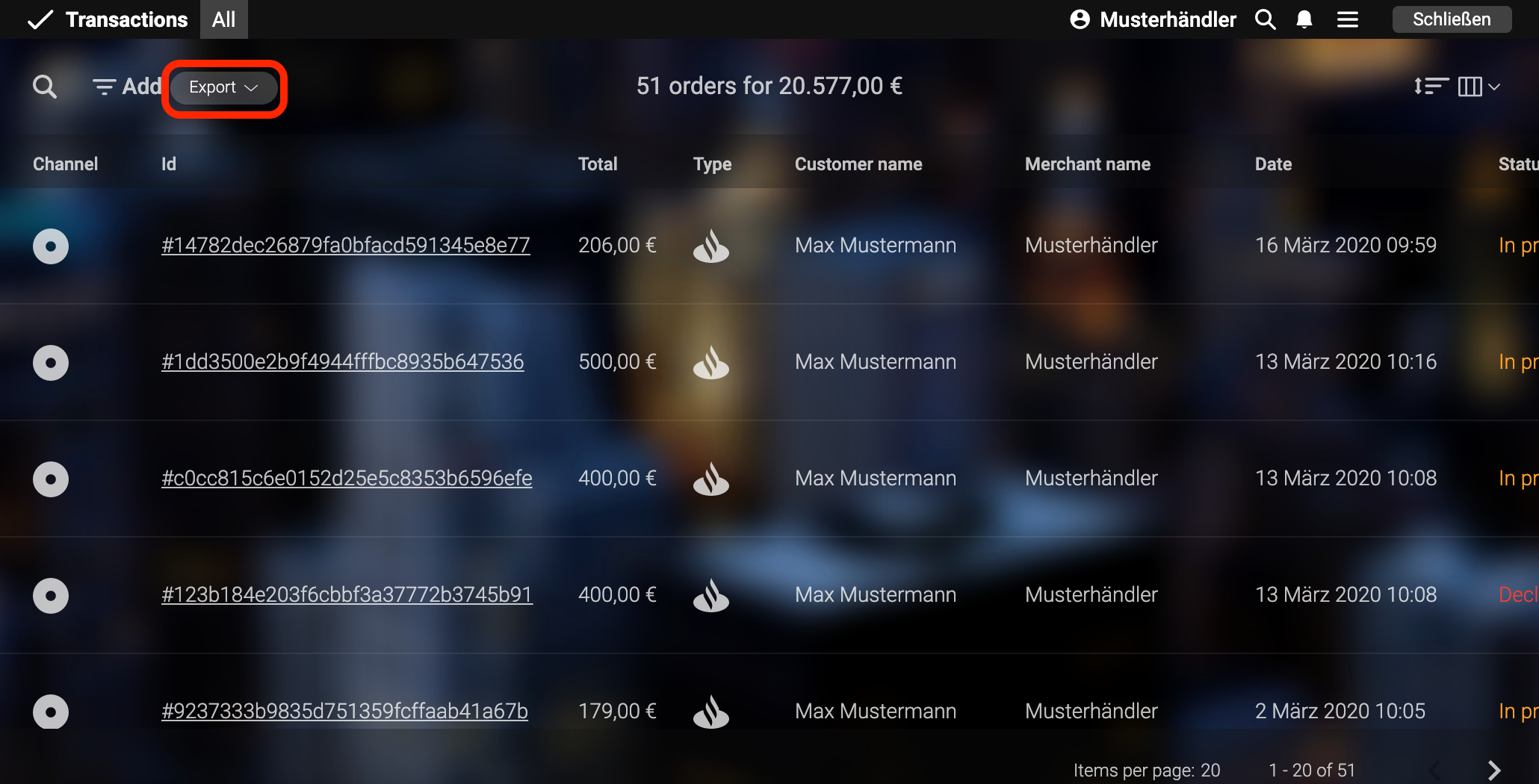 A drop-down will show the different formats available. Click on the target format you want and wait a few seconds, the document will download automatically.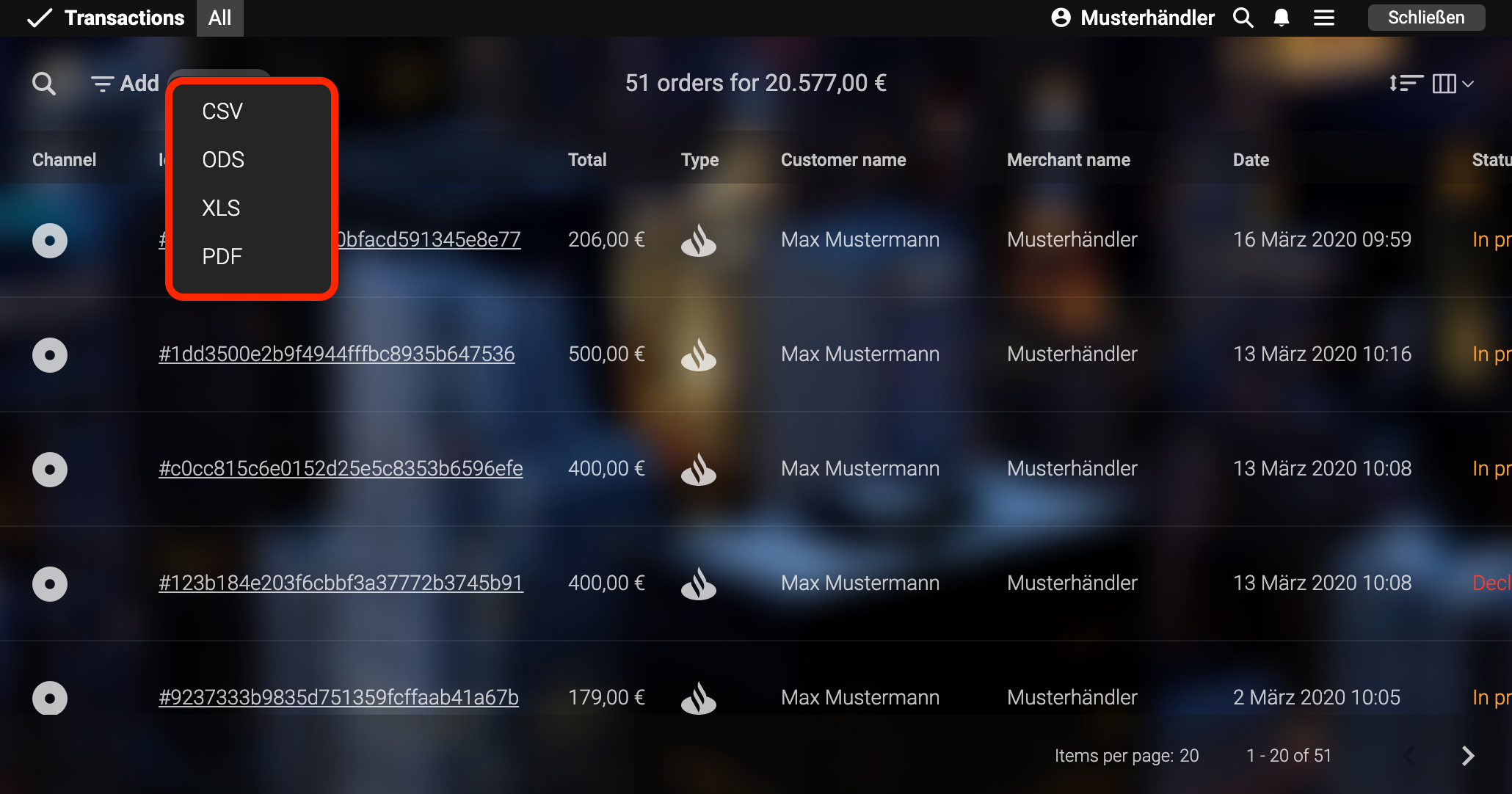 Filters and view
When you export a list of transactions, you always export it as you see it on your screen. This means that if you have selected transaction number, payment type, amount, customer name and status in the view and have hidden everything else, your downloaded table will only include these 5 columns. The same applies if you have applied a filter - for example, if you currently have a filter active for a specific date, your downloaded list only contains the transactions for that specified date.