Are you an organization with several employees using the same payever account? In that case, we recommend that you use our employee management functionality. Of course, you can also simply give your employees your access credentials, but if you only want to give your employees access to certain areas and functions, this is a useful tool for you. In this article you will learn how to create employee access, form employee groups and manage access rights.
Where to find Employee management
Please open the Settings app and click on the Employee button.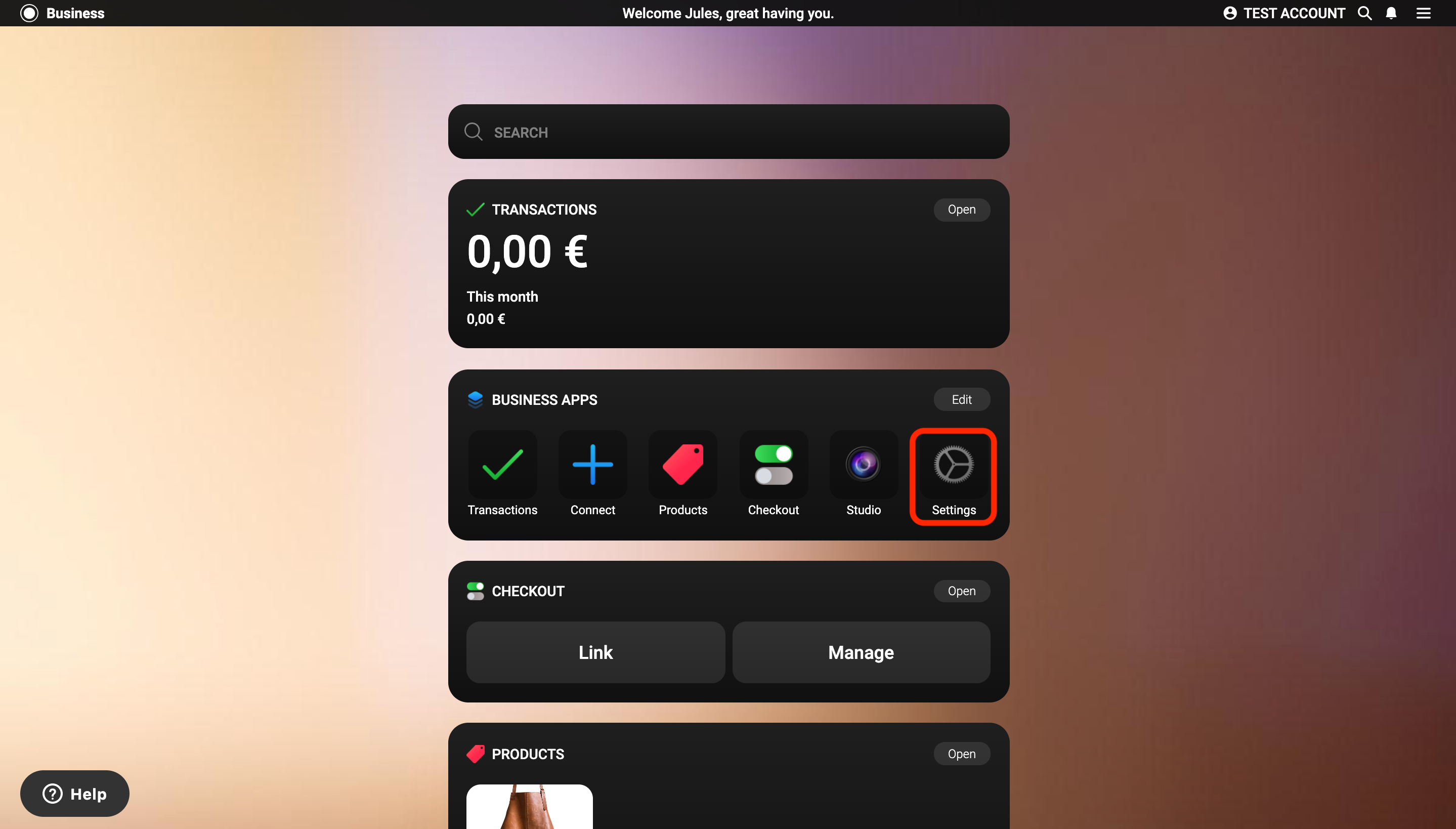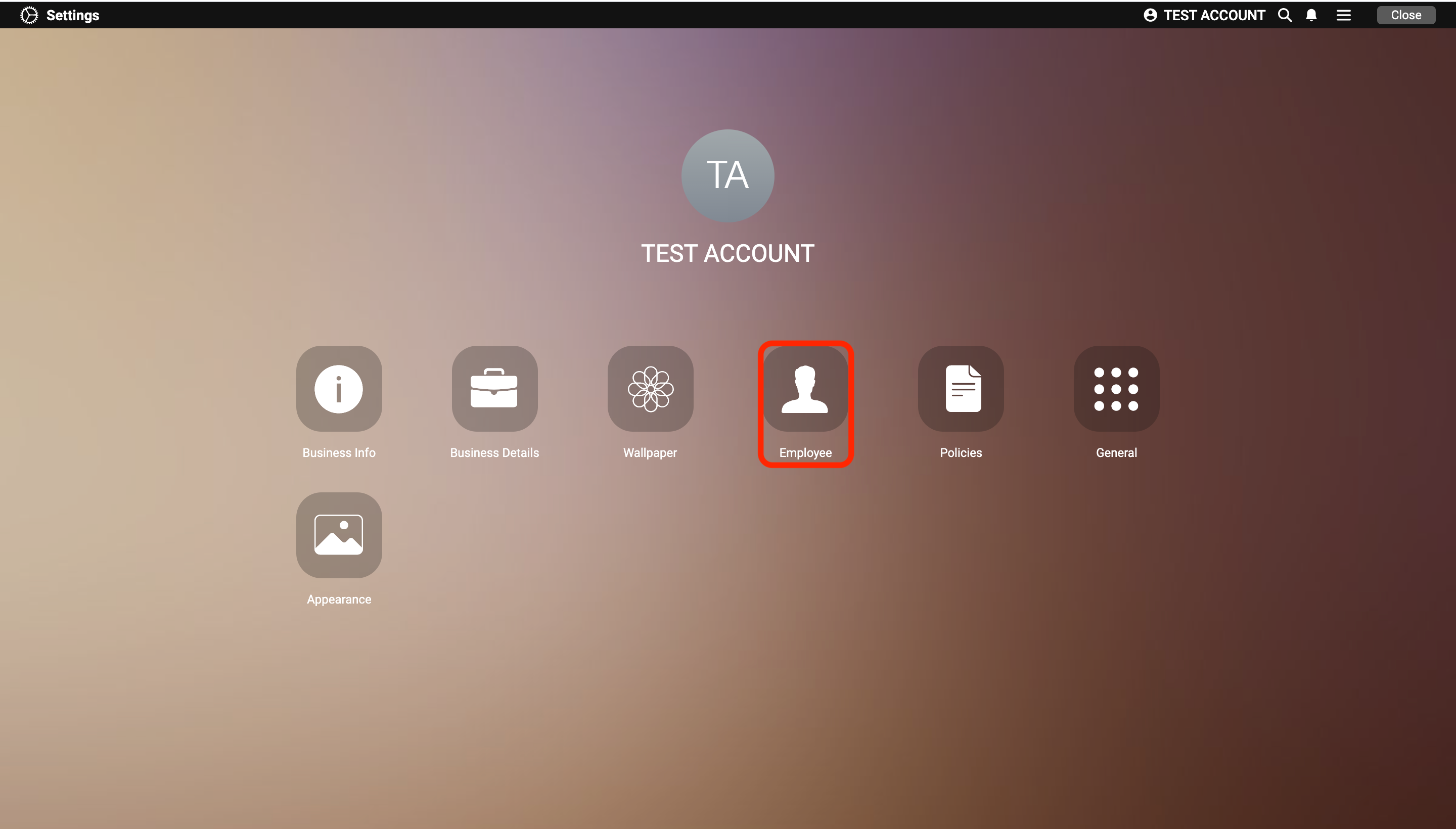 How to invite employees
In the Employee area on the Employees tab you can see all employees registered in this account. Employees who are already active are shown in italics, and employees you have invited are shown in roman (or normal font).
To invite a new employee, please click on Add employee.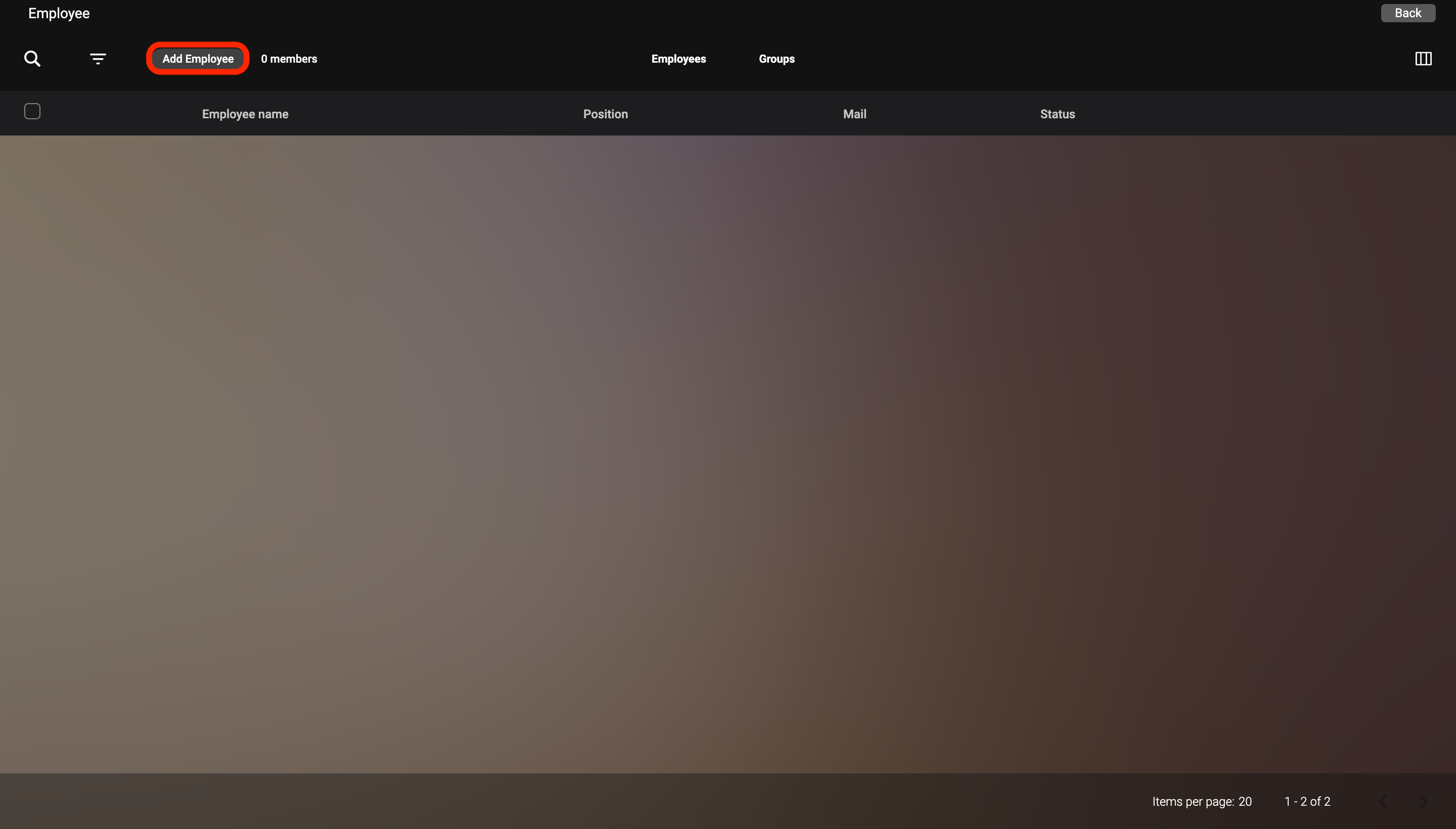 Now enter the employee's email address and his position in the company and choose which rights you wish to grant this employee. You can select individual apps and decide for each app whether the employee should have full access to the app or, for example, read-only access.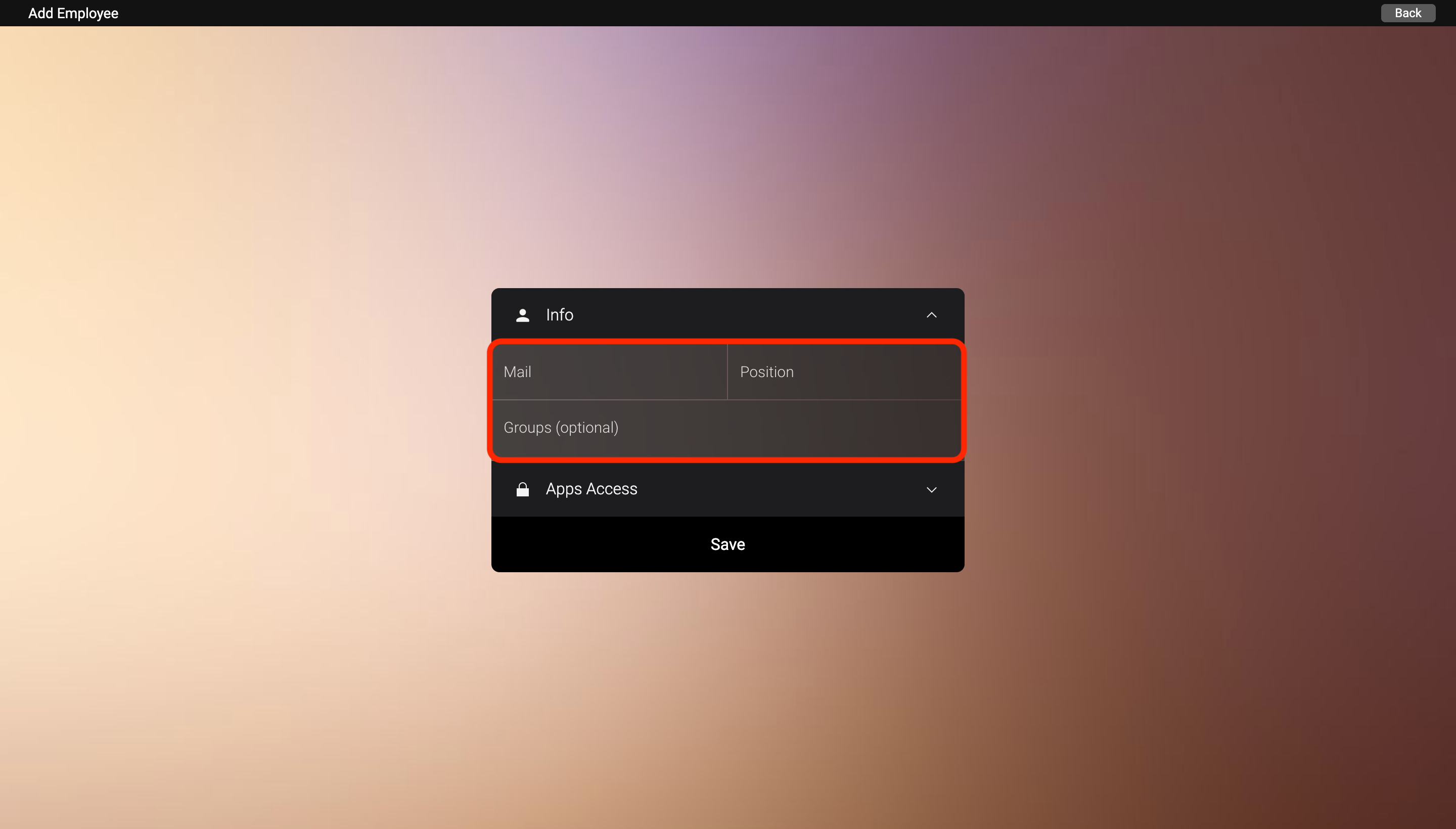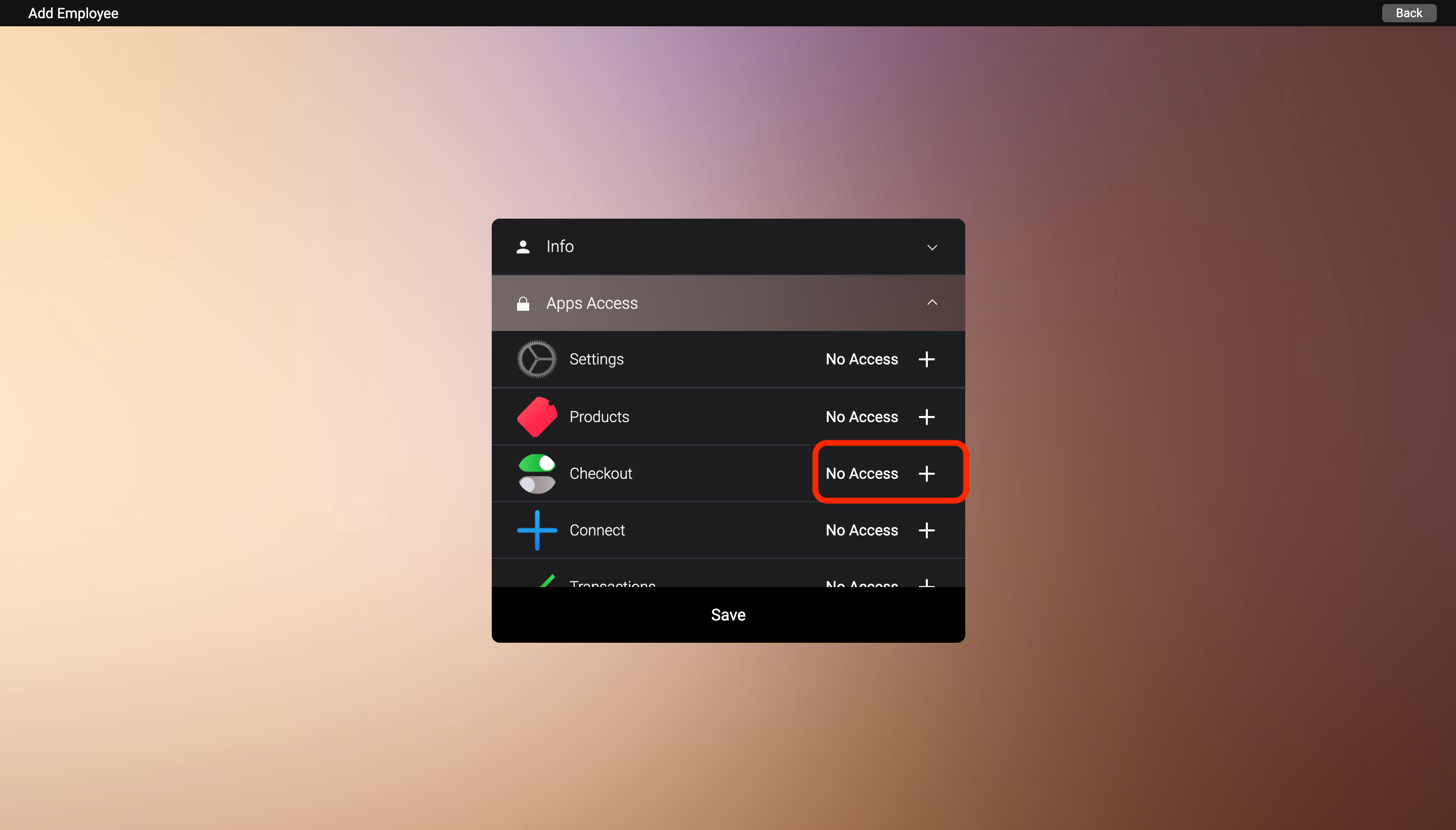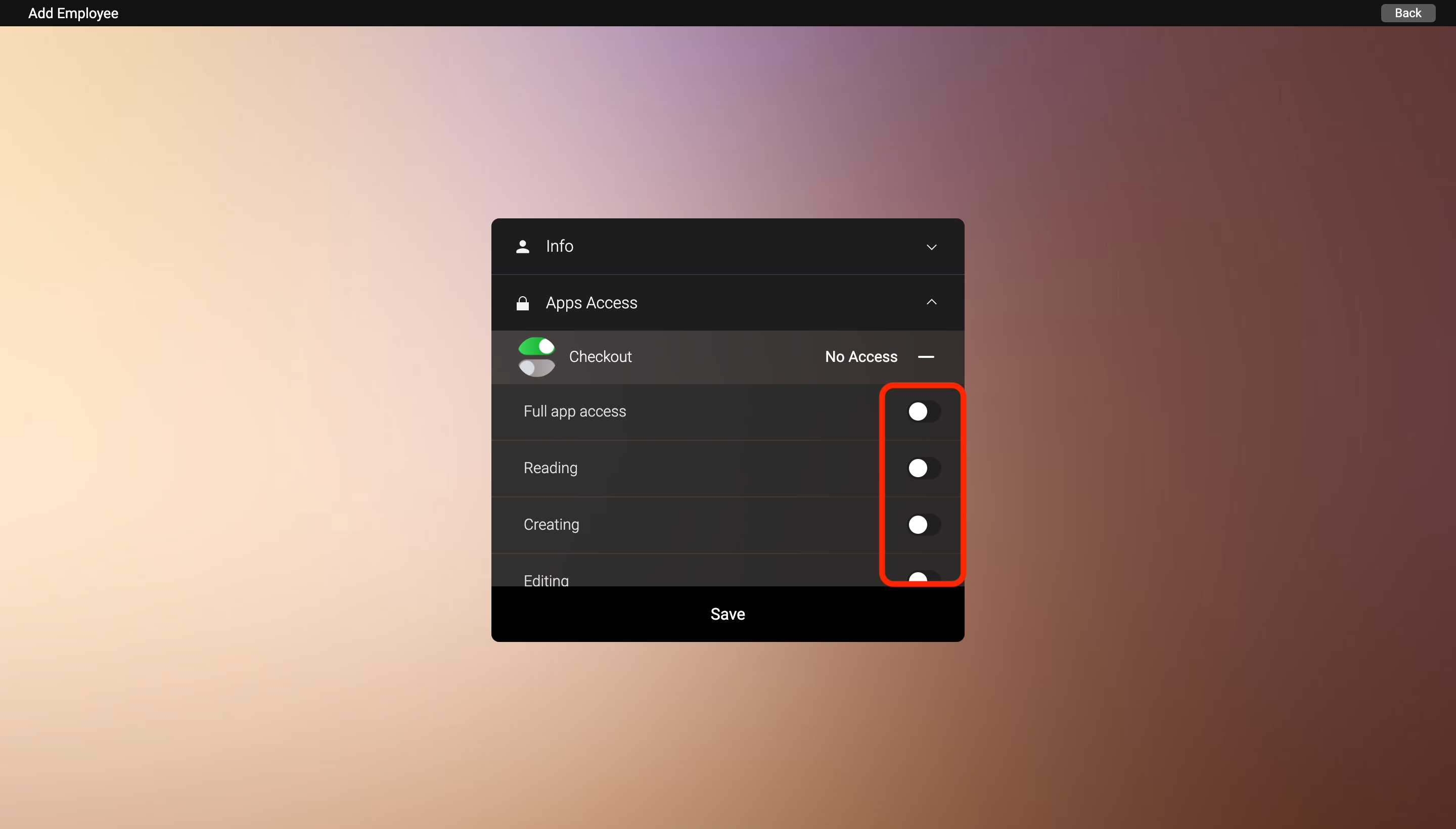 When you click Save payever sends an invitation email with a login link to your employee. If the employee enters this link, he will be asked to set a password. With this password and the email address to which the invitation was sent, the employee can log in to the payever account.(If your employee cannot find the invitation email, please have your colleague check the spam folder)
From the point of view of your employees, your account will look a little different - your employees generally only see apps on the dashboard for which you have at least read access, all others are not displayed. If an employee tries to carry out an action within an app for which his rights are insufficient, he will receive a corresponding pop-up error message stating that he is not authorized to do this.
How you can form employee groups
You also have the option of dividing your employees into certain groups with the same usage rights.
On the Groups tab you can view existing employee groups and create a new group. You can create a new group by pressing the Add group button.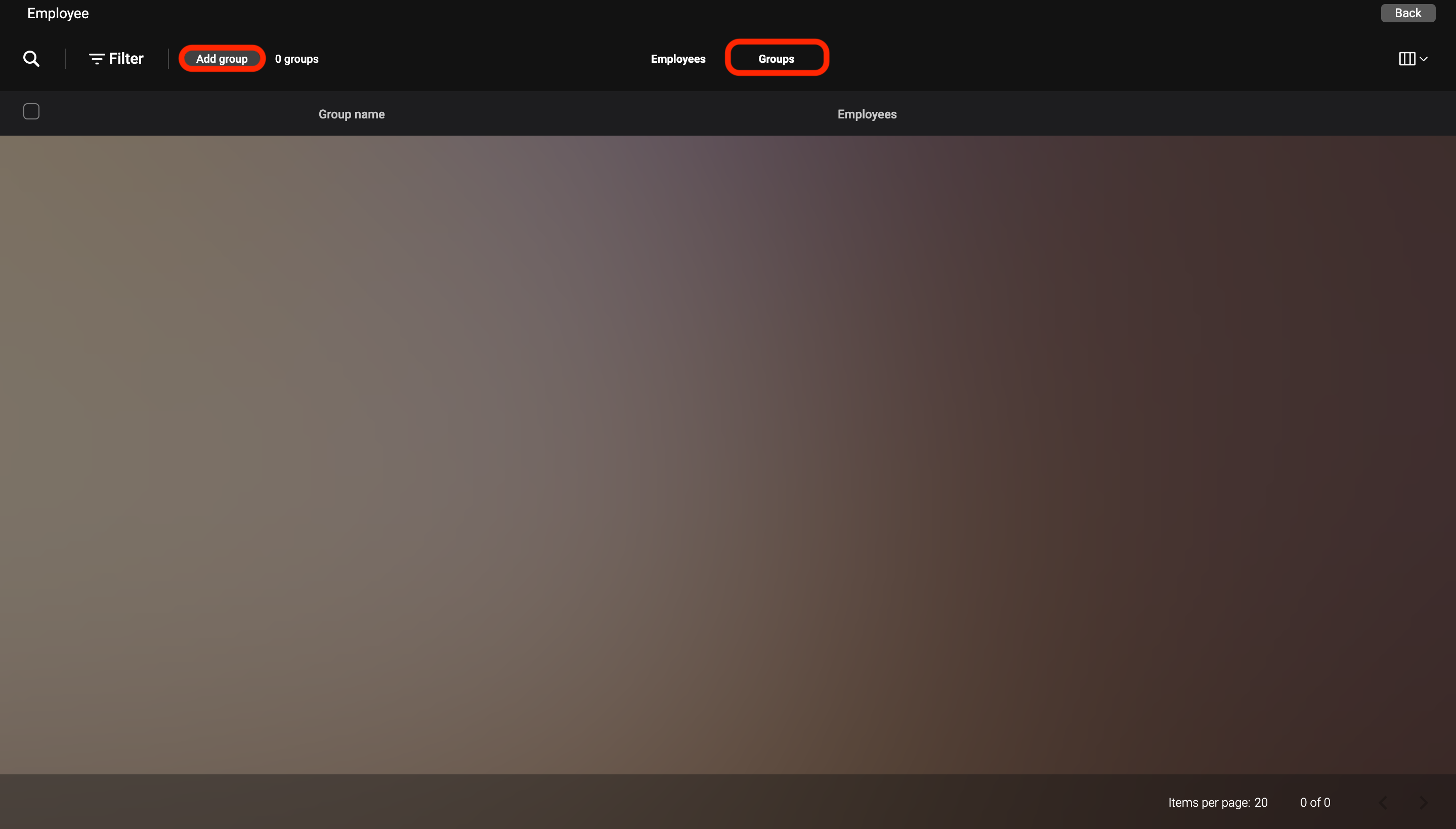 First enter a name for the group in the Group name field and then under Add employees select the active or invited employees that you want to add to this group. You can see employees who have already been added under Employees. Under the Access tab you can set which access to which app the employees of this group should have. By clicking on Save the classification becomes effective. Please note that the group rights always overwrite the individual rights - i.e. if you have given an employee access to the App Checkout, for example, but then add them to a group that does not have access to this app, the employee looses their access to this application until it is granted to them in the group or until they are removed from the group.