If you only use specific apps from our platform and you find the rest of the applications taking unnecessary space on the dashboard, you may simply hide the apps you don't need. On the contrary you can also add apps that you might need.

To do this, click on the Edit button in the Business Apps tab as shown below.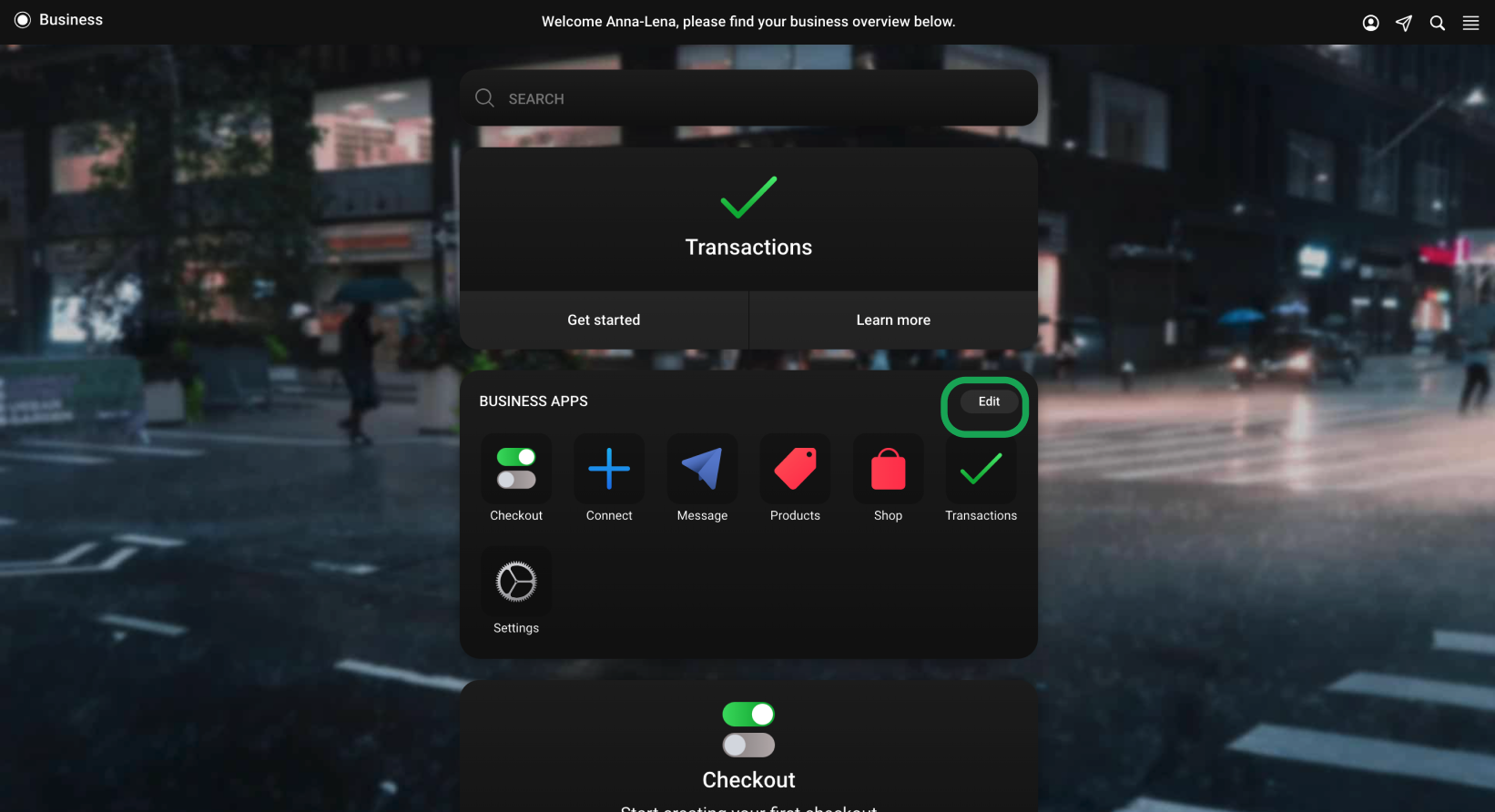 When opening the Edit apps page you will be able to manage both the Apps and the Widgets. You can activate apps that you wish to use by turning on the switch. Next if you want the specific app to be display on the dashboard you have to activate the app in the widget page.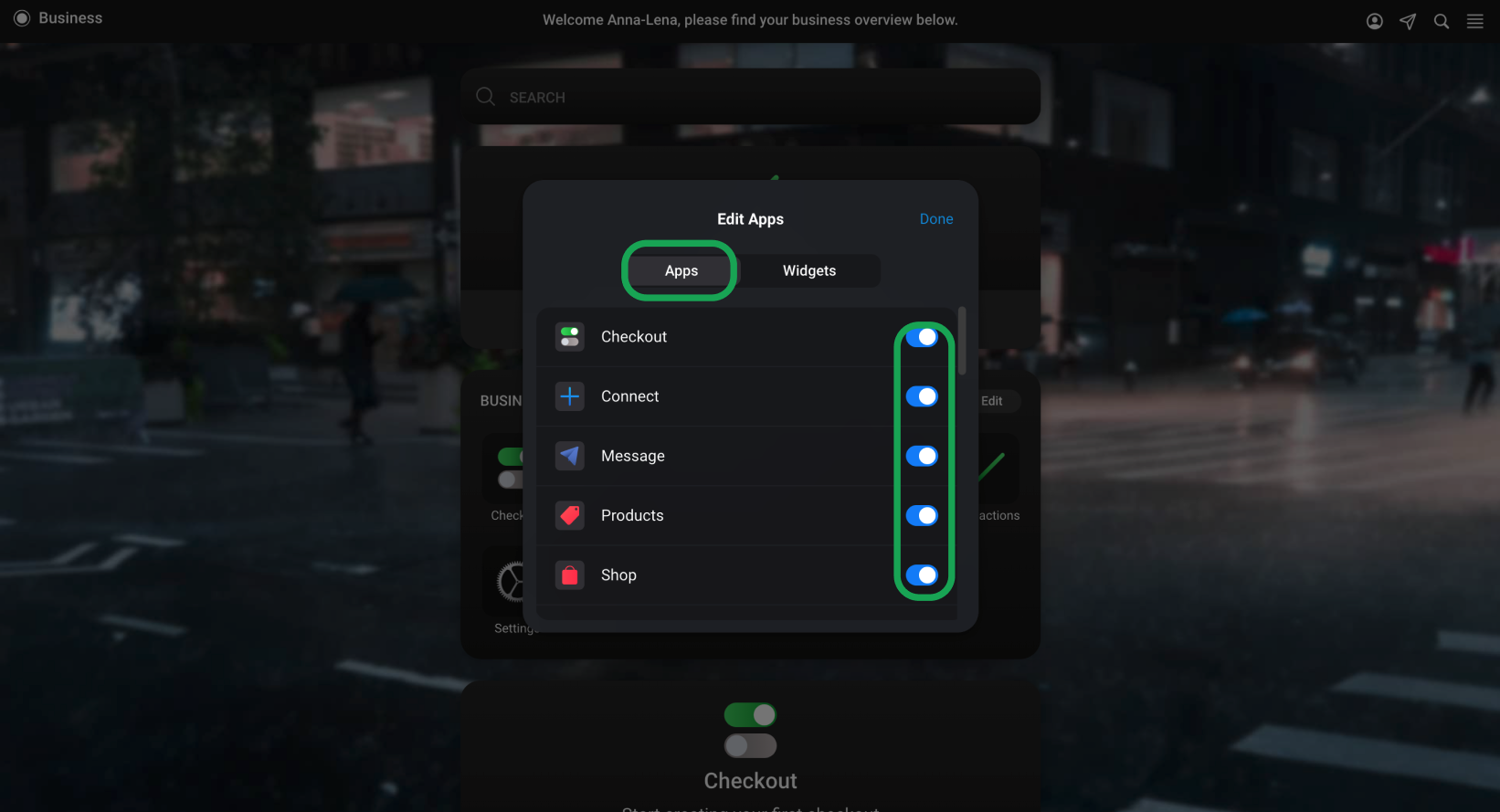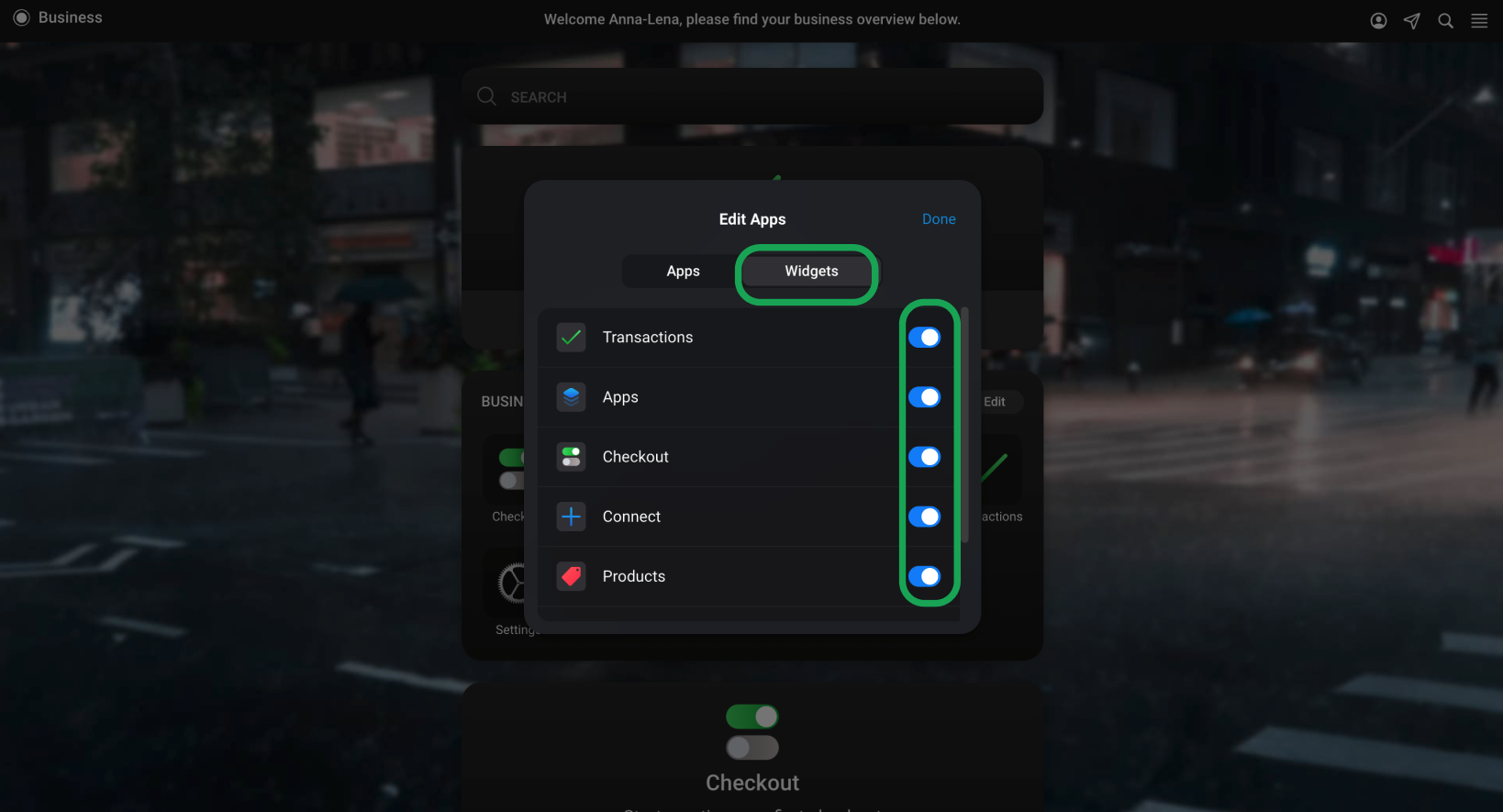 The apps that you activated will all show in the Business Apps tile in your dashboard. The Applications for which you also activated the widgets will show and be added below the Business Apps tile.