Step 1: Register an account.
Create your free payever account here, or log in in case you already have one.
Step 2: Set up Facebook in payever.
To integrate Facebook, you first need to open the Connect App. To do this, either click on the Connect icon (+) in the Business Apps tile, or also on Open further down in the Connect tile.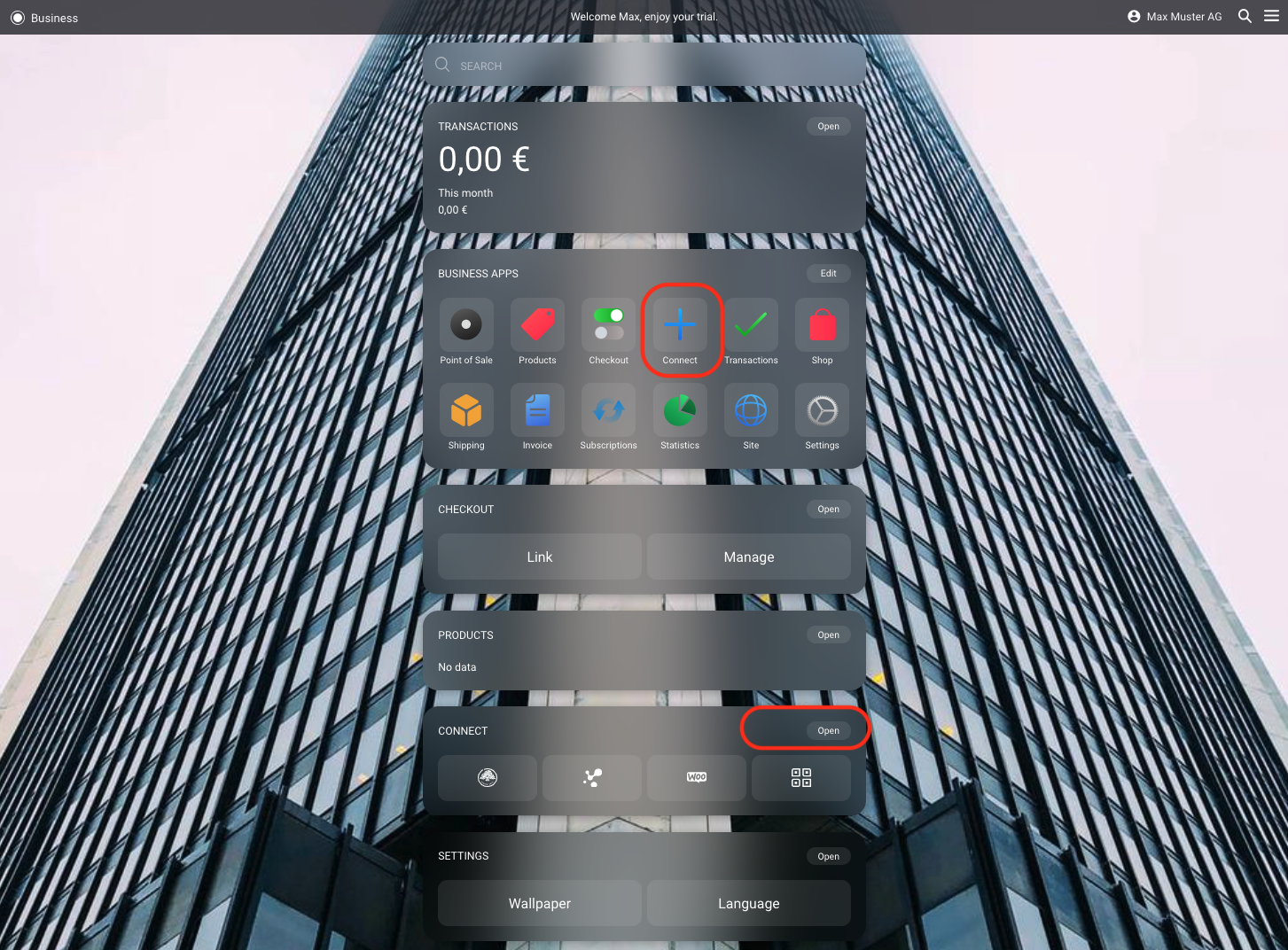 Select the Products tab from the left navigation list and install Facebook by clicking Install.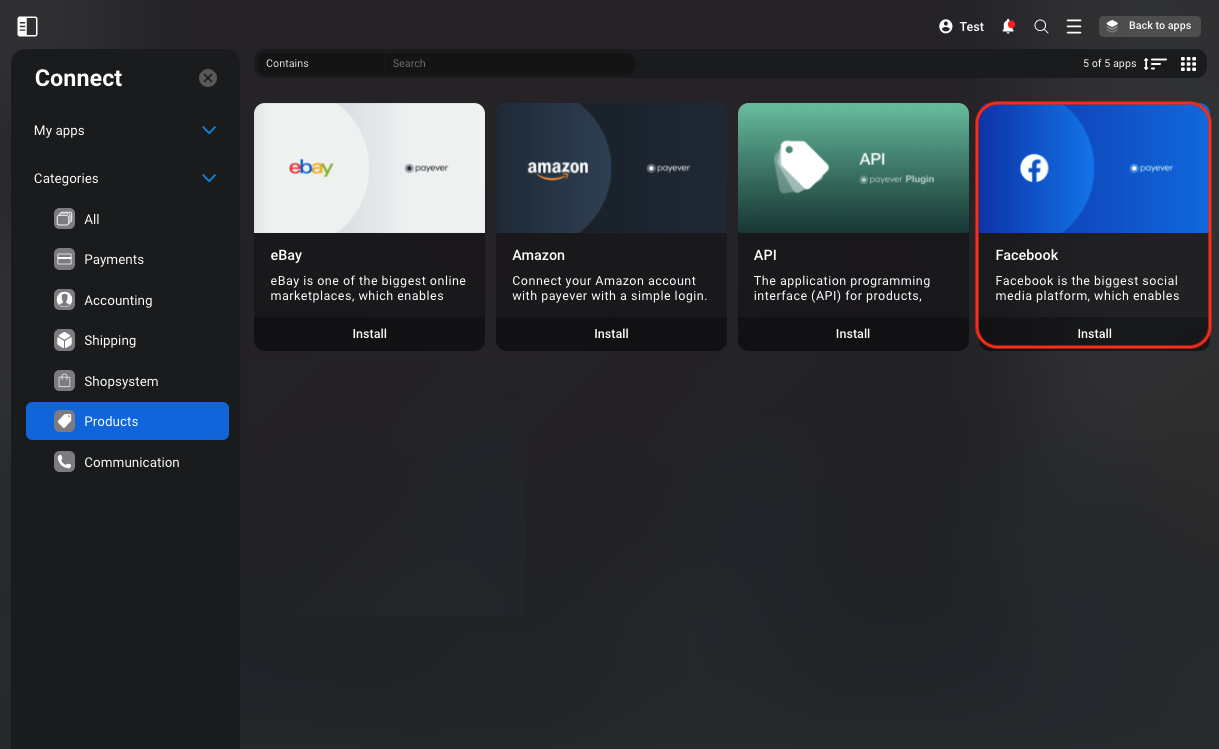 Now click on Open.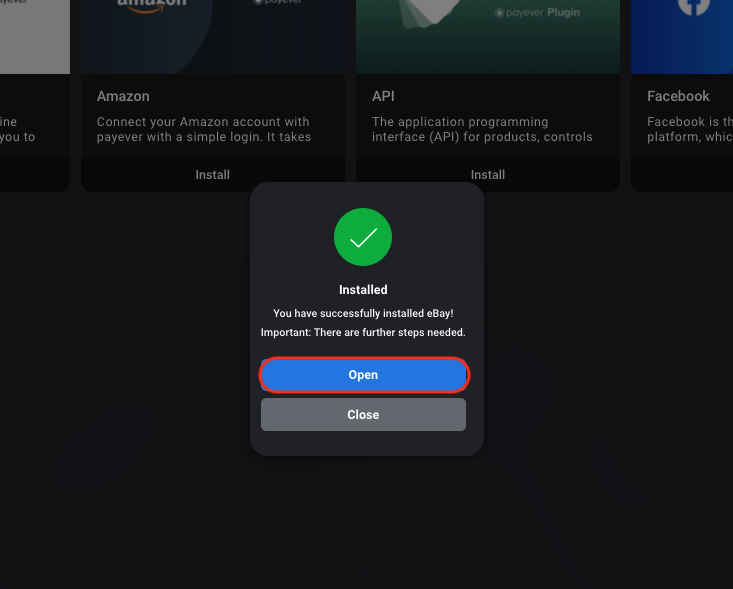 To link your Facebook merchant account with payever, click Connect.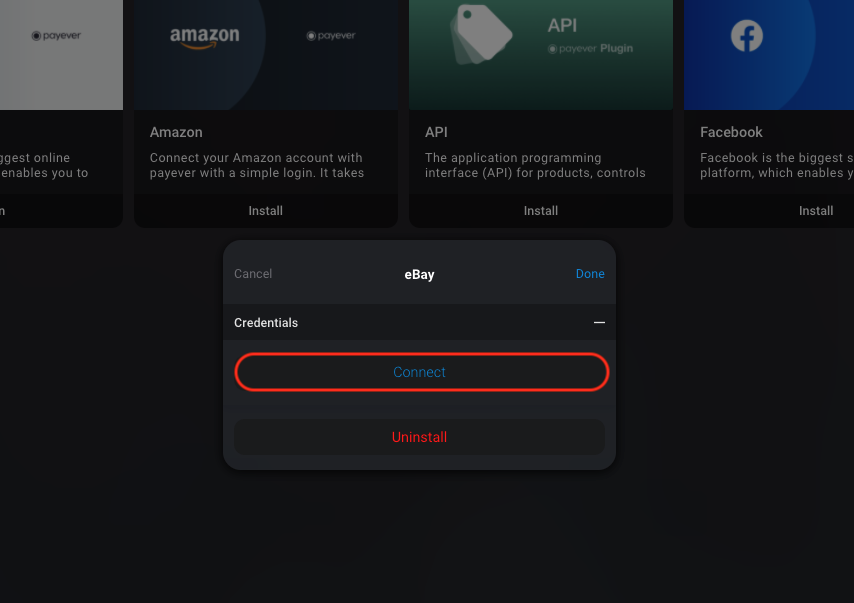 Now enter your login data and connect your merchant account with your payever account. If you do not have a merchant account yet, you can also create one under "Create New Account".
It is important that you give full access to catalogs and to the selected account. If you have successfully connected your account, confirm the full synchronization access by setting the switch to active.
Step 3: Set up Facebook Commerce Manager.
You have now successfully connected to your Facebook Business account in your payever account. Now you need to set up Facebook Commerce Manager (if you don't have it already). For more information on how to manage and set up Commerce Manager, please refer to the Facebook Business Help page. Also, please make sure you have admin rights for the account.
Select the Commerce Manager app from the navigation bar.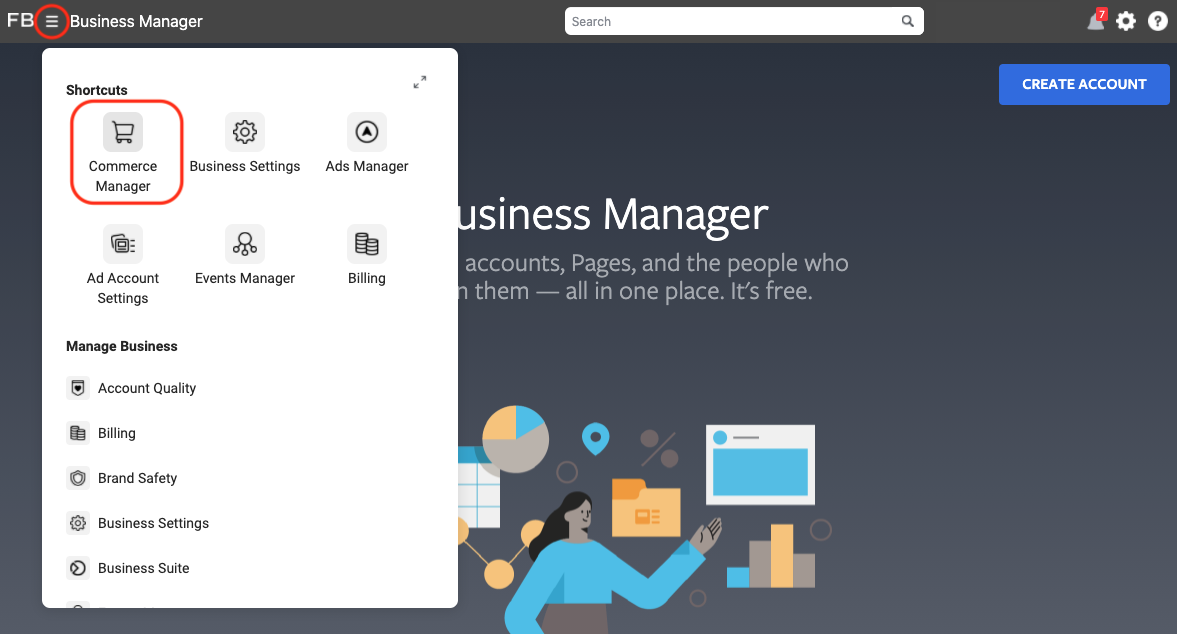 From the left navigation bar, select the account you connected to your payever account in the previous step. Then add a new catalog (you can skip this step if you already have a catalog associated with your account).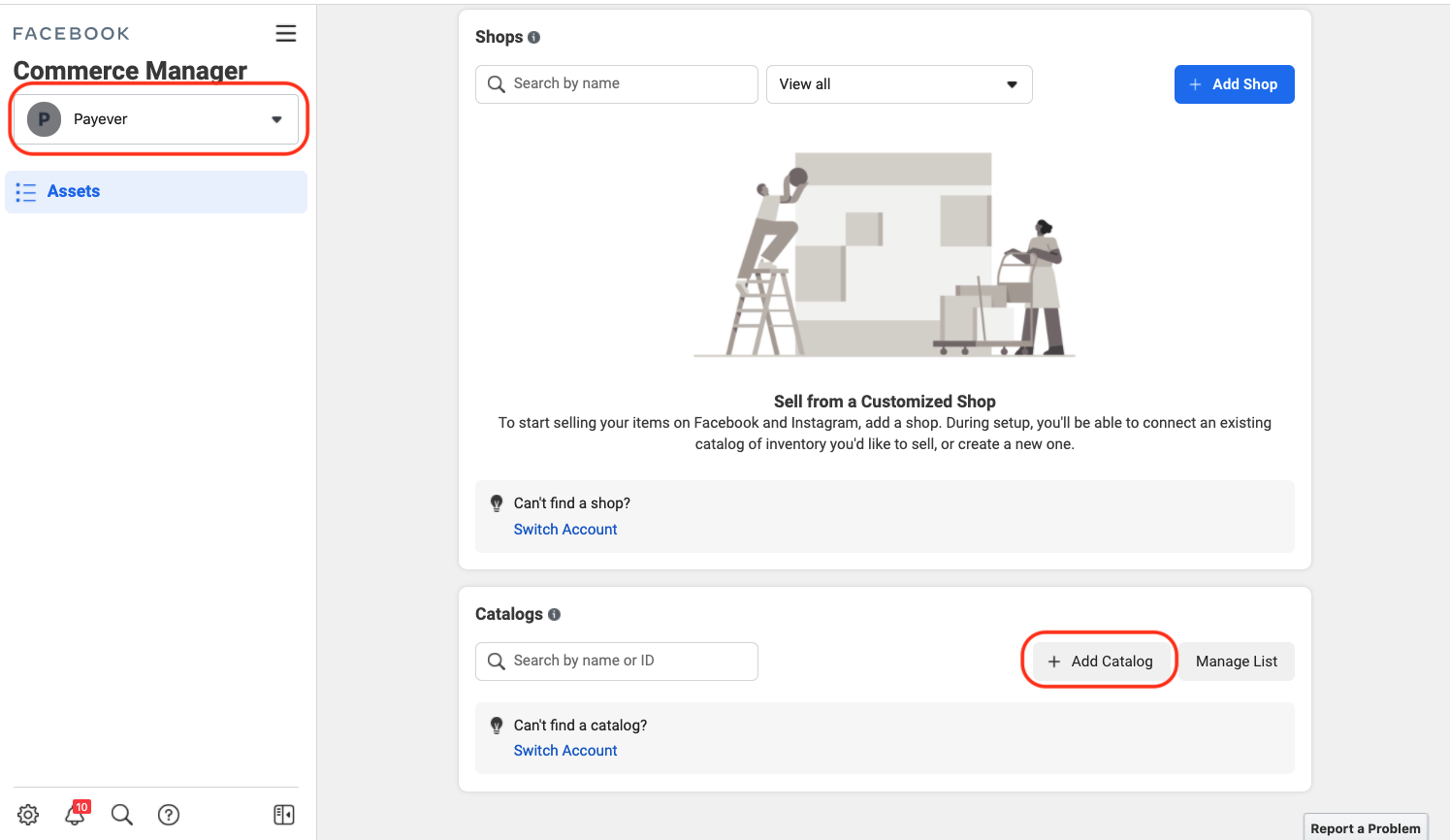 When you have created your catalog, click View Catalog.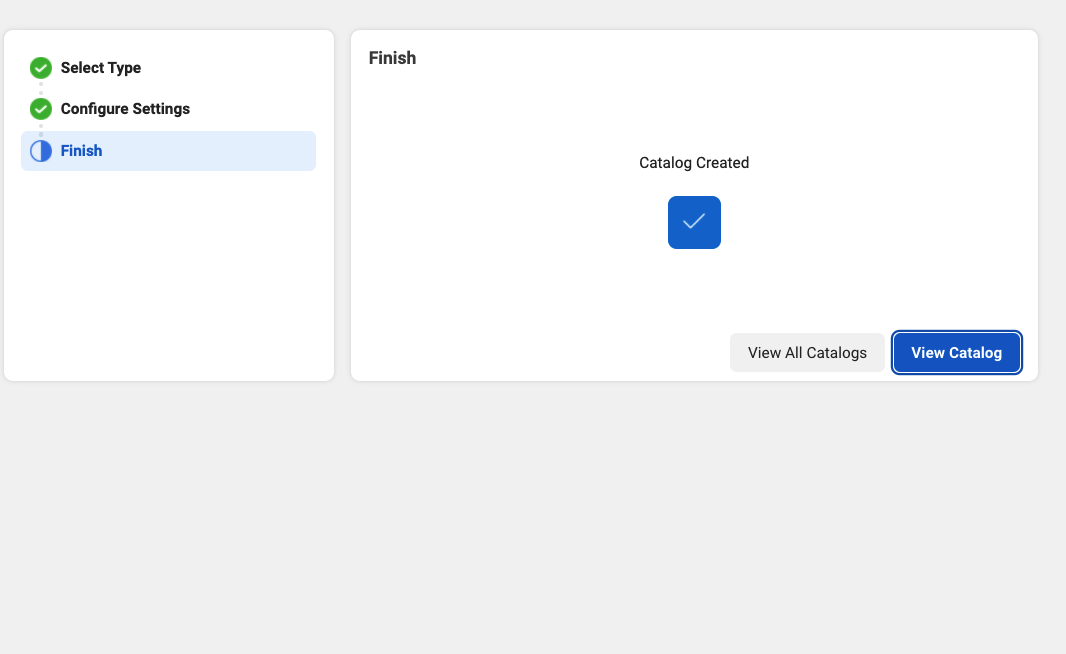 In the following view you have an overview of all your products and the associated product descriptions.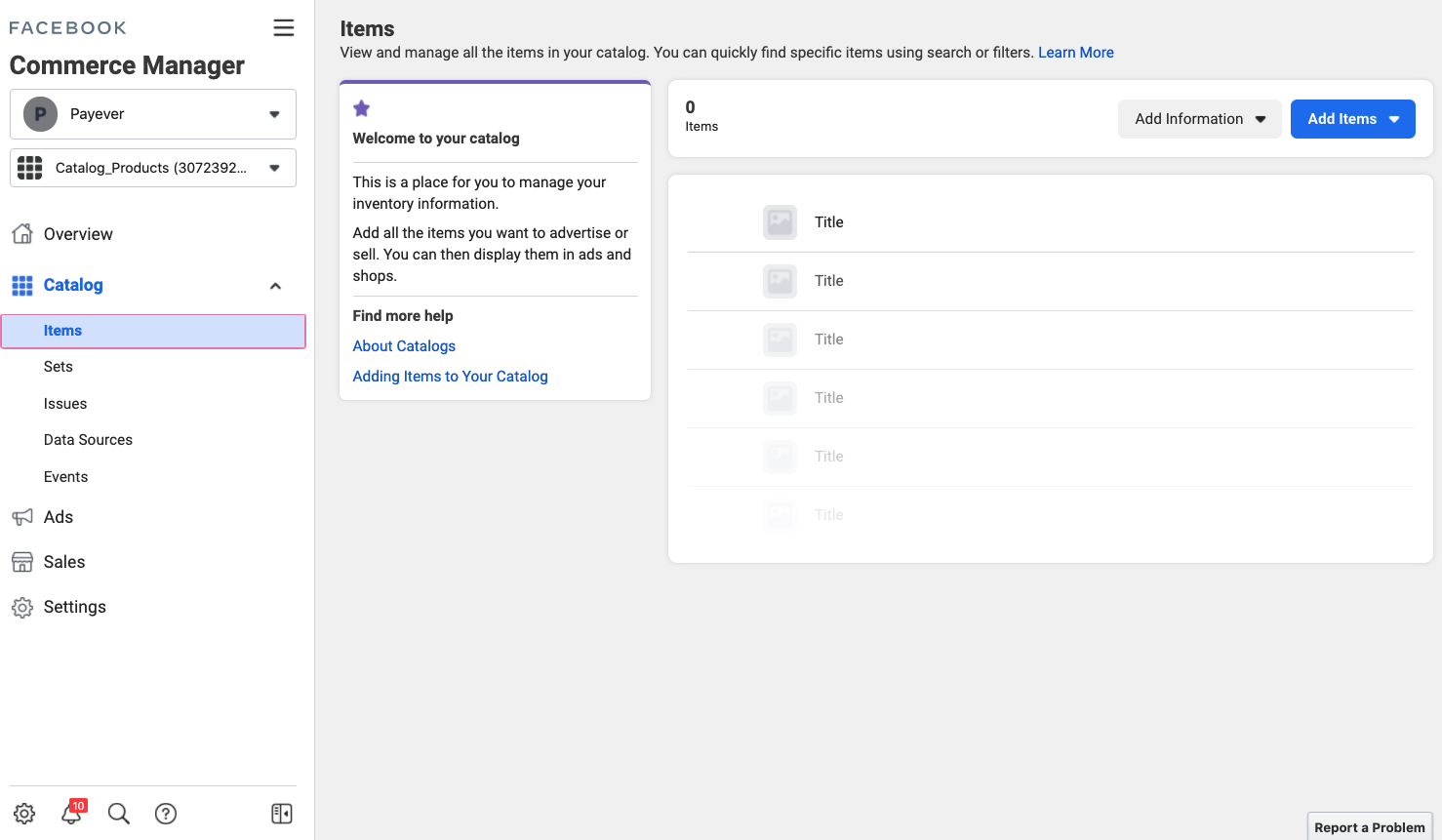 Step 4: Create products in payever and synchronize them in Facebook.
1. Create a product.
Read here, to find out more about how to create products in the Products App and how to link your products to different channels, such as Facebook or eBay.
2. Edit your product in Facebook.
If you now go to your Facebook Commerce Manager, the newly created product will appear under the "Items list". You can manage and modify individual products you created in payever from your Commerce Manager.
There are more actions that you can perform via the Commerce Manager of Facebook. You can read more about it here.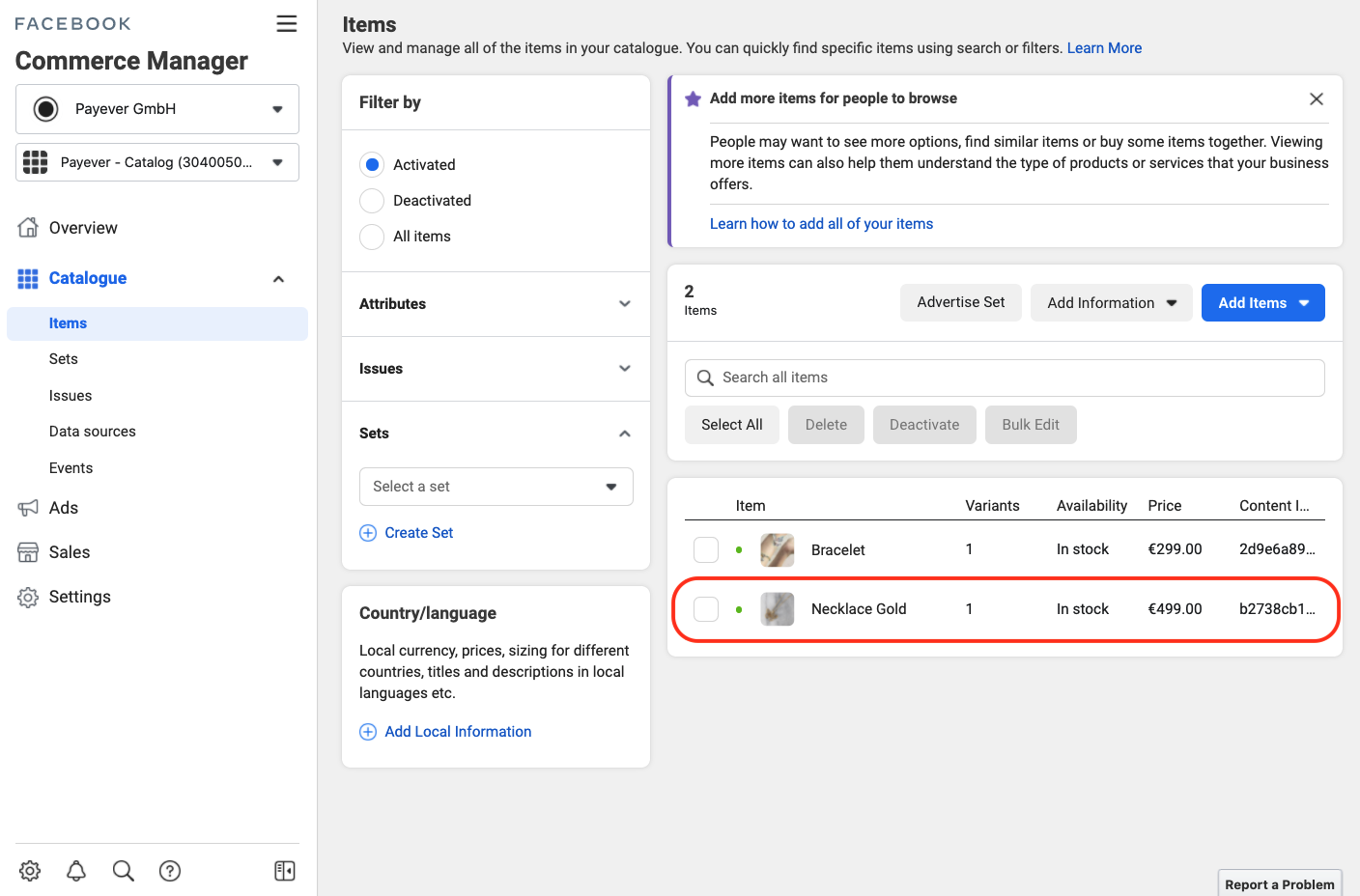 When you open the specific page of a product, besides adding or removing details, you can also add or remove images, specify additional sales channels, or even deactivate/delete the product. Please note that every change will also affect your store in payever, as long as you have activated the synchronization!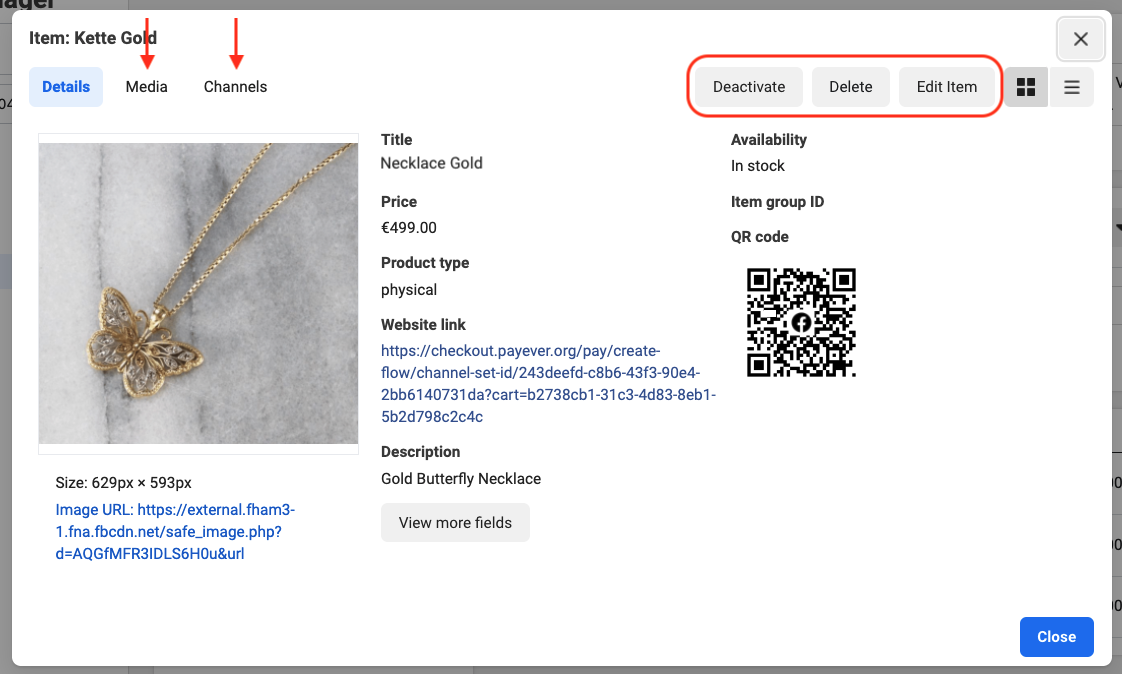 Alternative methods to import our products.
Learn more about how to import products from partner shopsystems into your Facebook catalog in the Facebook Help Center.