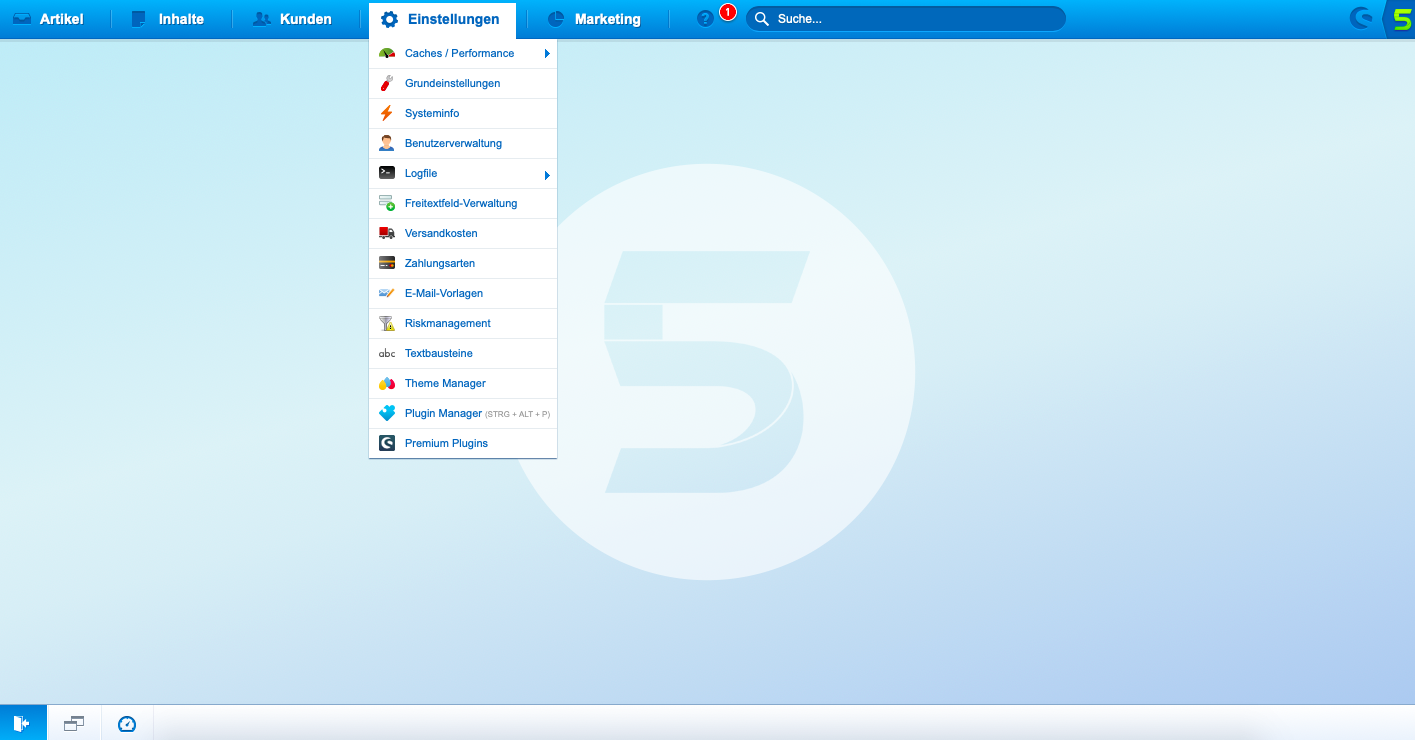 You can find the Plugin manager in your Shopware backend in Configuration --> Plugin Manager.
STEP BY STEP
Search for the payever Plugin in the Shopware Community Store and install it to your shop.
Fill in your API keys & choose your payment options.
Synchronize payment options: After synchronizing the payment options, all payment options that have been activated in your payever account are visible in Shopware.
Manage payment options: After you have refreshed the payment options you can adjust them. In order to do so open "Payment methods" in the configuration menu. All relevant configurations of the payever payment methods are automatically set by payever. If you don't make any adjustments just set the box "active" and click "save".
TESTING MODE/SANDBOX
Would you like to test the system before you launch it life? No problem - you can do so using the staging/sandbox mode. Any test transactions you do while in test mode will not result in any actual payments.
To enter the testing mode, choose "Sandbox: Yes" (see picture 2. in the step by step description) and enter the test credentials (Business UUID, Client Secret and Client ID) that you can find here: https://docs.payever.org/resources/de/test-credentials . You won't be able to test with your own credentials and you also won't be able to go live with the test credentials, so don't forget to fill in your own credentials once you are done with testing.