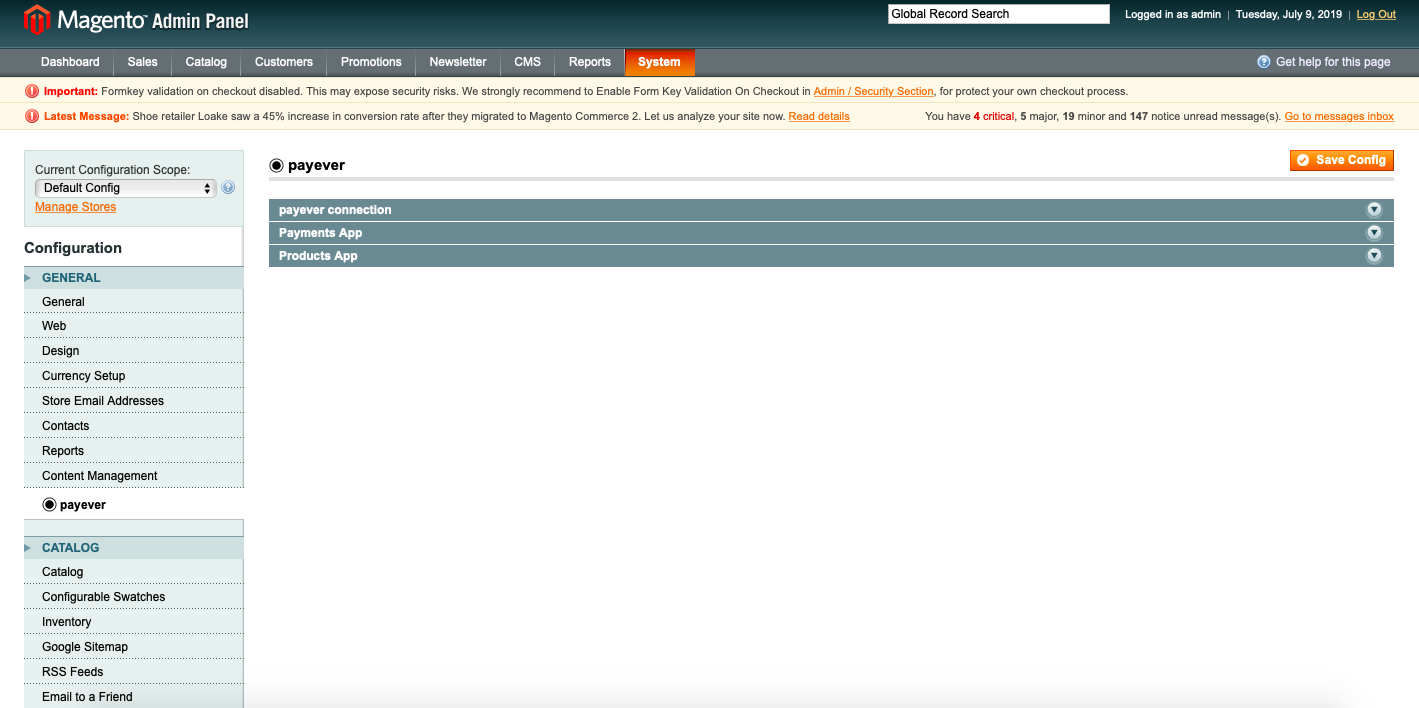 You can find the Plugin manager in your Magento backend in System --> Configuration --> General --> payever.
STEP BY STEP
Search for the payever Plugin in the Magento Marketplace and install it to your shop. There are two different modules for Magento 1 and Magento 2.
Fill in your API keys & choose your payment options in the payever connection tab.
Synchronize payment options: You can synchronize the payment options in the Payments App tab. After synchronizing the payment options, all payment options that have been activated in your payever account are visible in Magento. 
Enable payment options: After you have synchronized the payment options you can enable them. In order to do so open Payment methods in the Payments App tab. All relevant configurations of the payever payment methods are automatically set by payever. If you don't make any adjustments just choose Yes from the Enabled drop down. 
Following settings can be changed:
Enabled: Activate/deactivate payment option in checkout
Title: Rename title of payment option in checkout
Description: Edit the description text of the payment option in checkout
Generate an invoice: Choose if an invoice should be generated for this payment option
Logo: Chose a logo for the payment option
Who covers fee: Chose if you want to cover the payment fees or if the customer should cover the fees
Fixed fee: Enter a fixed fee for the payment option
Variable fee: Enter a variable fee for the payment option
Minimum Order Total: Minimal total in order to choose payment option
Maximum Order Total: Maximal total in order to choose payment option
Sort Order: Which rank has the payment option under payever in your checkout