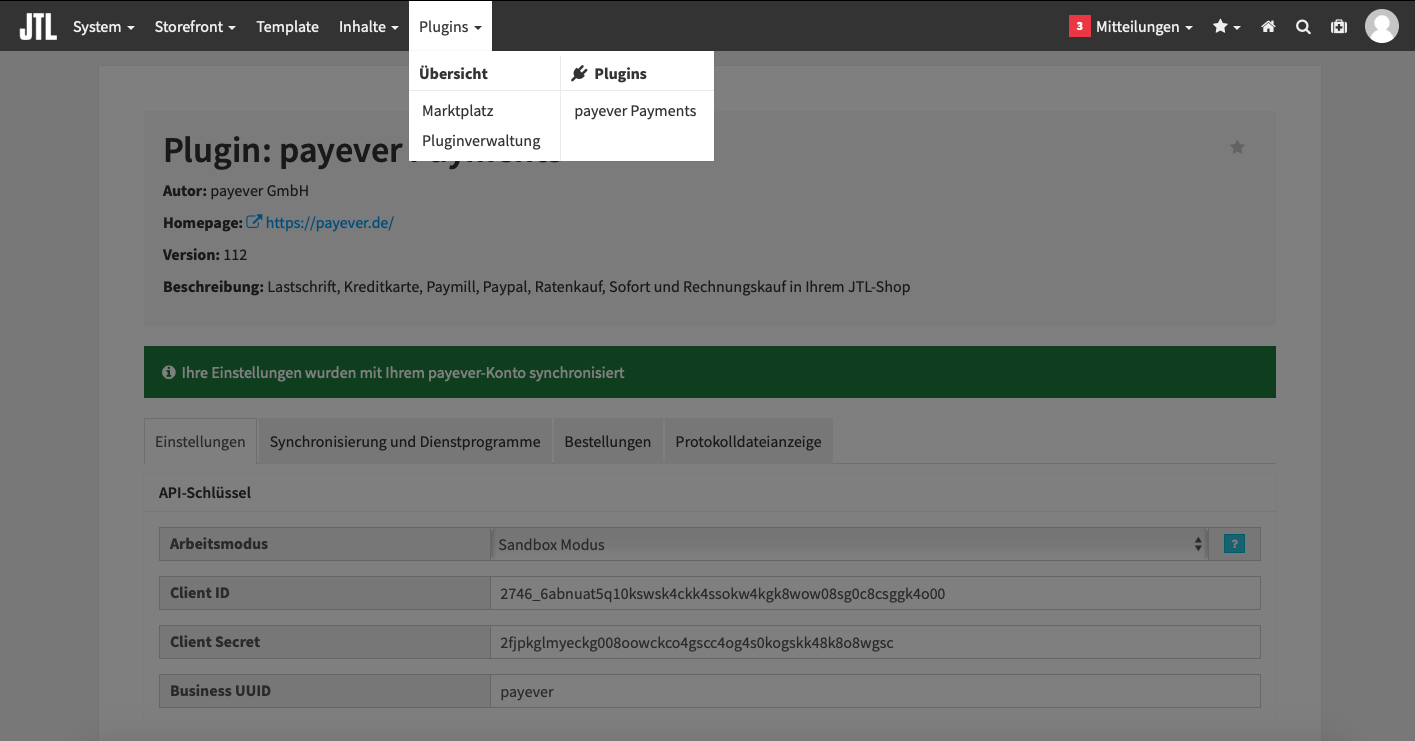 You can find the Plugin manager in your JTL backend in Plugins > payever Payments.
STEP BY STEP
Enter the API credentials in the plugin settings at Plugins > payever Payments. 
Synchronize the payment options with your payever account. 
Setup payment options at Storefront > Payment Options > Overview.
Edit the payment specific settings. 
Add the payment options to the relevant shipping methods by going to Storefront > Shipping Options.
If you are using the PayPal checkout, you need to add the payment options to the PayPal checkout as well. Go to Plugins > JTL PayPal and enable the needed payment options. Notice that you can only use up to 5 payment options in addition to the PayPal payment options if you are using the JTL PayPal checkout.