Pre-Payment is a safe Payment Option, with which your Customers can send you the billing amount in advance. After receiving the money, you can send the product to your customers.
How to install Pre-Payment in your payer account
Step 1: Configure payment option
In order to configure Pre-Payment, first open the Checkout app. To do this, either click on the Checkout symbol under Business Apps or click on the Manage or Open button on the Checkout section.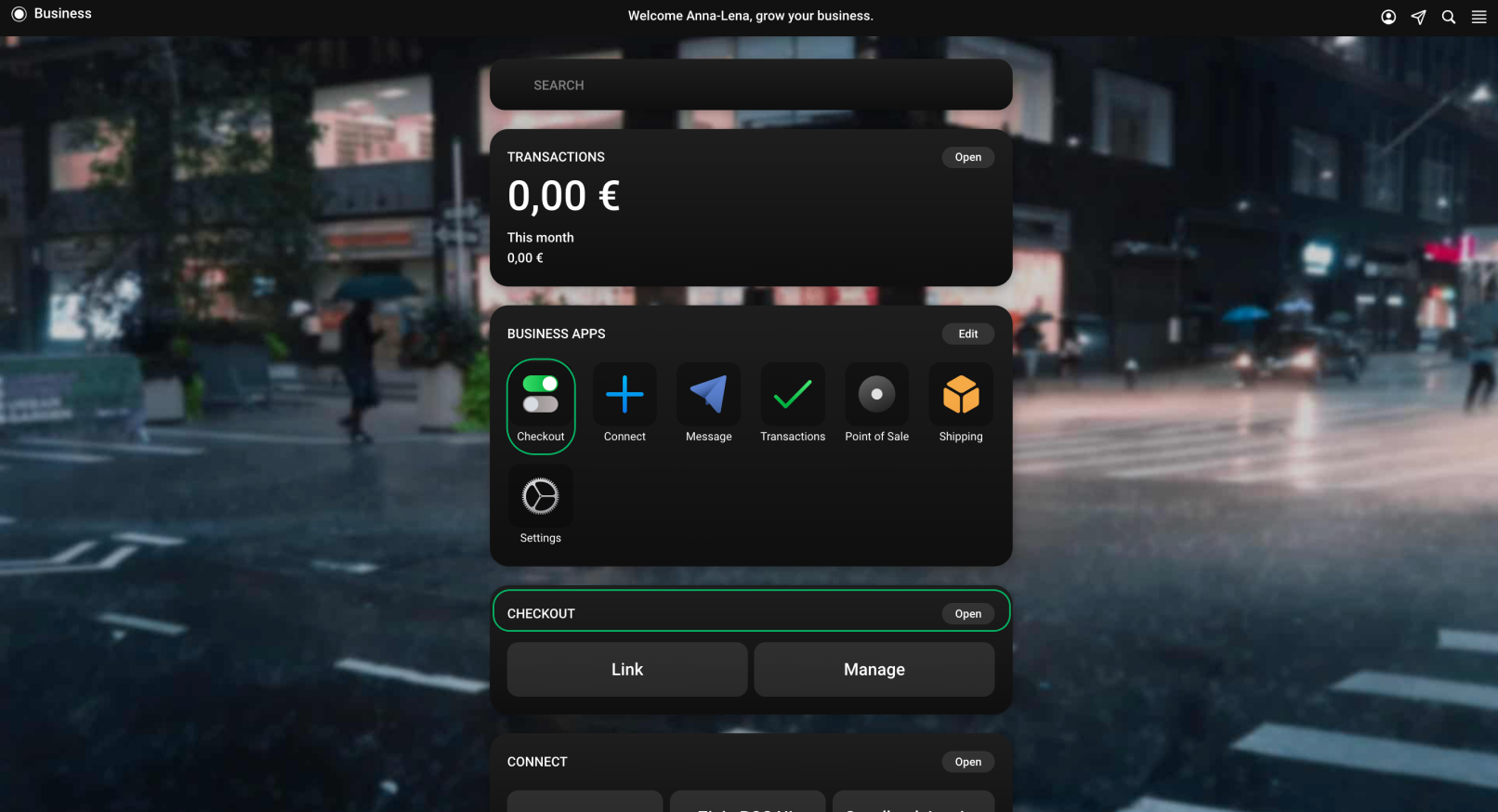 You can find the payment methods tab in the navigation bar on the left.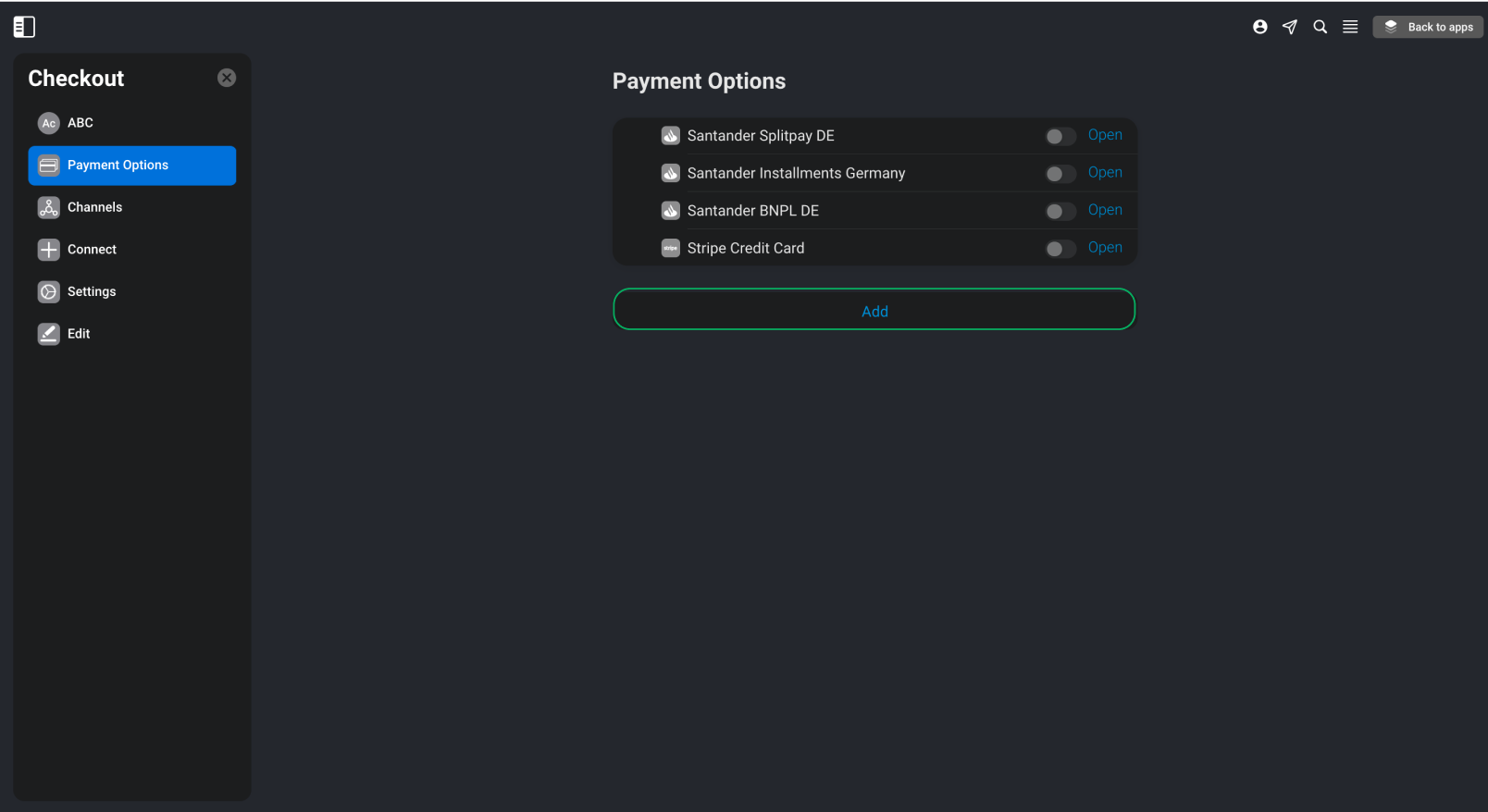 Click on + Add.
Now you can select Pre-Payment from the list that now appears and click on install.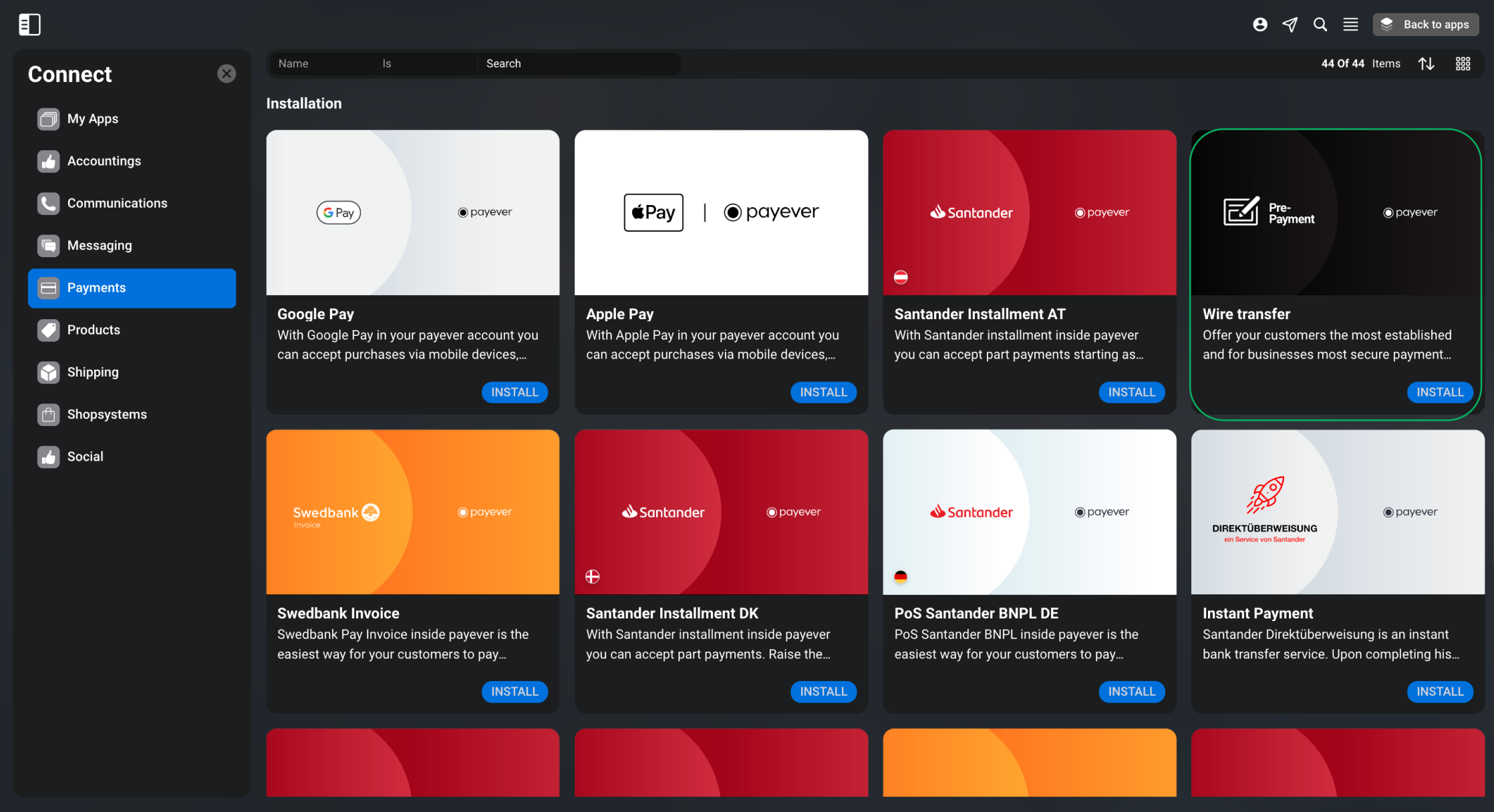 After having installed the payment method, please click on Open, to log in. You can change your information at a later stage via Connect > Payment Methods > Open.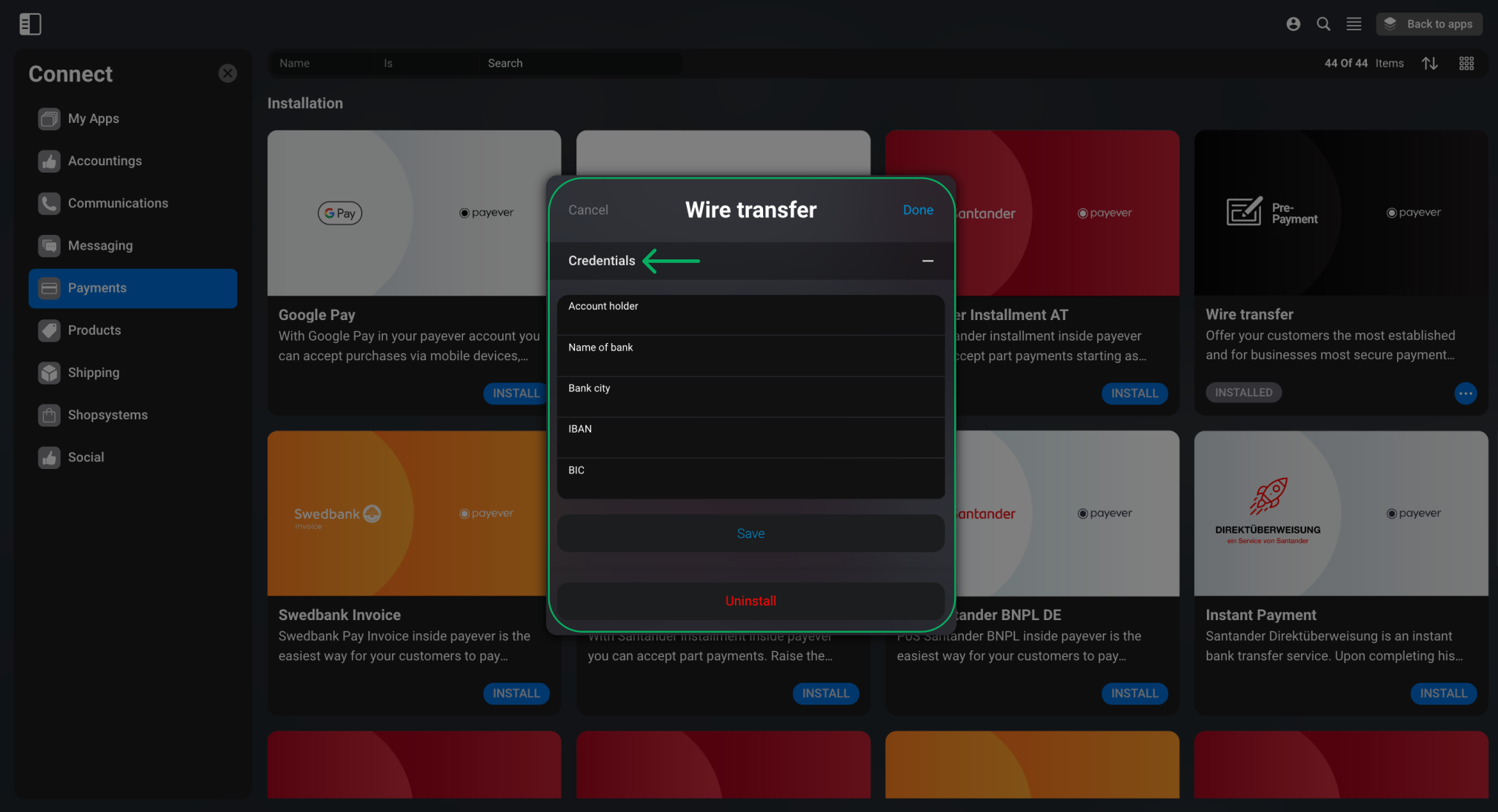 Here you now enter your access data (account holder, name of the bank, bank city, IBAN and BIC).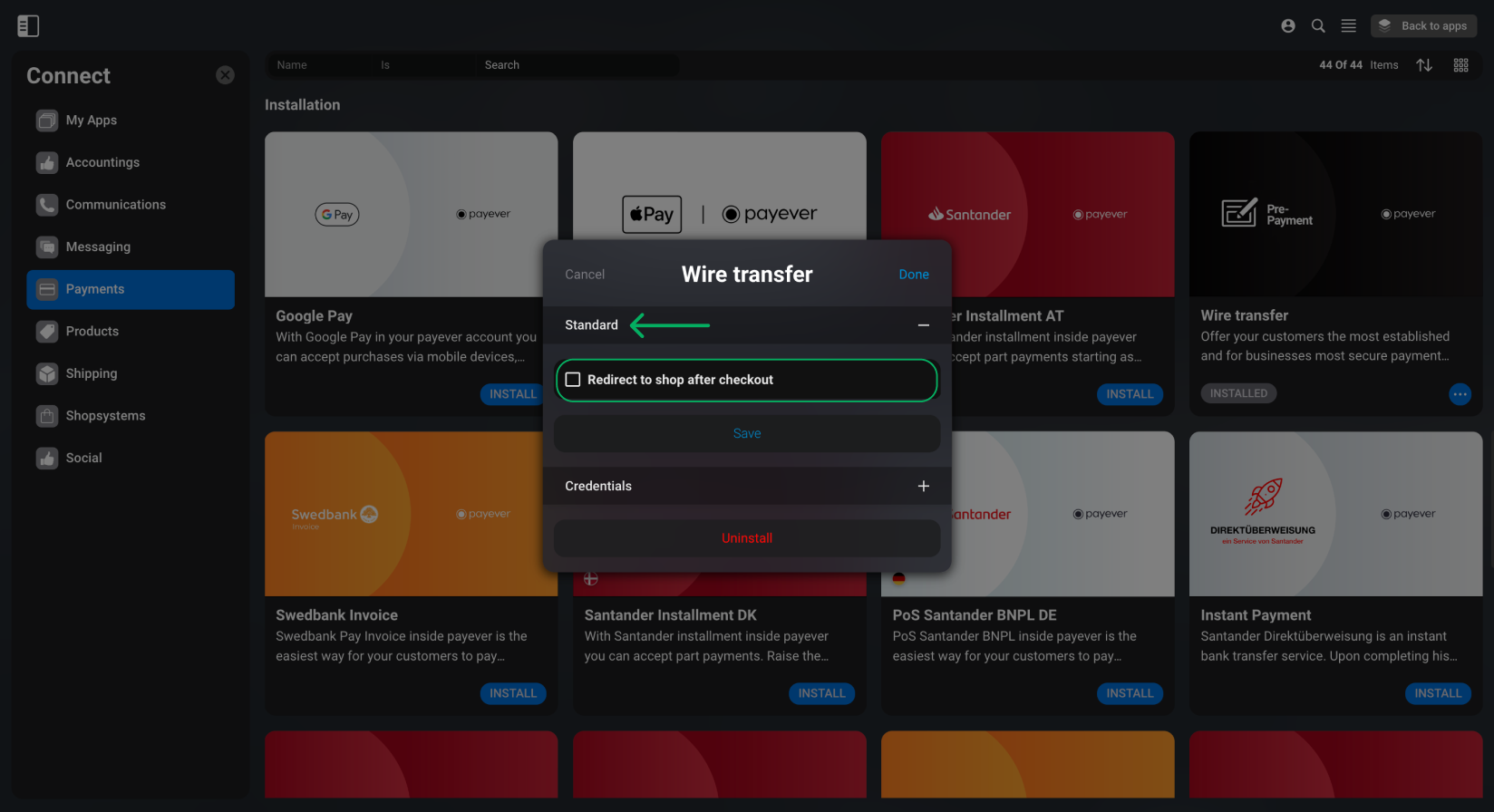 You can, after you have successfully established the connection, determine whether the customer should be redirected directly to the store or not. If this is enabled, your customer will be redirected to your order confirmation/thanks page after payment is completed. To do this, you simply need to check the box and click Save.
If you now click on Back, you will see that the connection is displayed as default. If you want to change your settings again later, you can do this by clicking View next to Default.