In case you are an eCommerce merchant with multiple online shops or a retailer with multiple physical stores, you may want to add additional businesses to your payever account.
By doing so you can keep your different shops or stores separate from each other, in the sense that each one can be configured differently and you can grant employees/coworkers access to only one or two specific shops/stores, while still being able to access and manage all businesses via your email and password that you have previously registered your company's account with at payever.
There is no limit to the number of businesses in the account, you can create as many as you need (even if that's dozens or hundreds of businesses).
To create an additional business, please click the hamburger menu in the upper right corner, and choose "Add Business".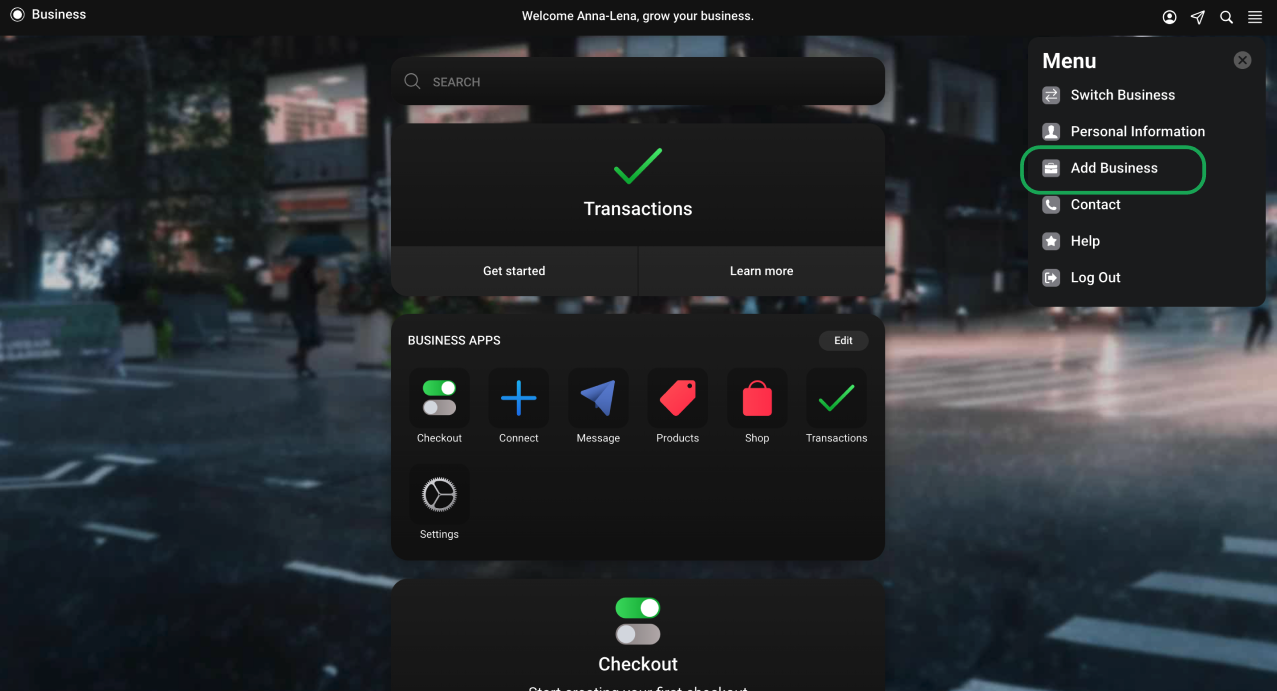 Fill out the form and click "Done". For "Company name" please make sure to enter something that is unique and contains the name of the shop or store.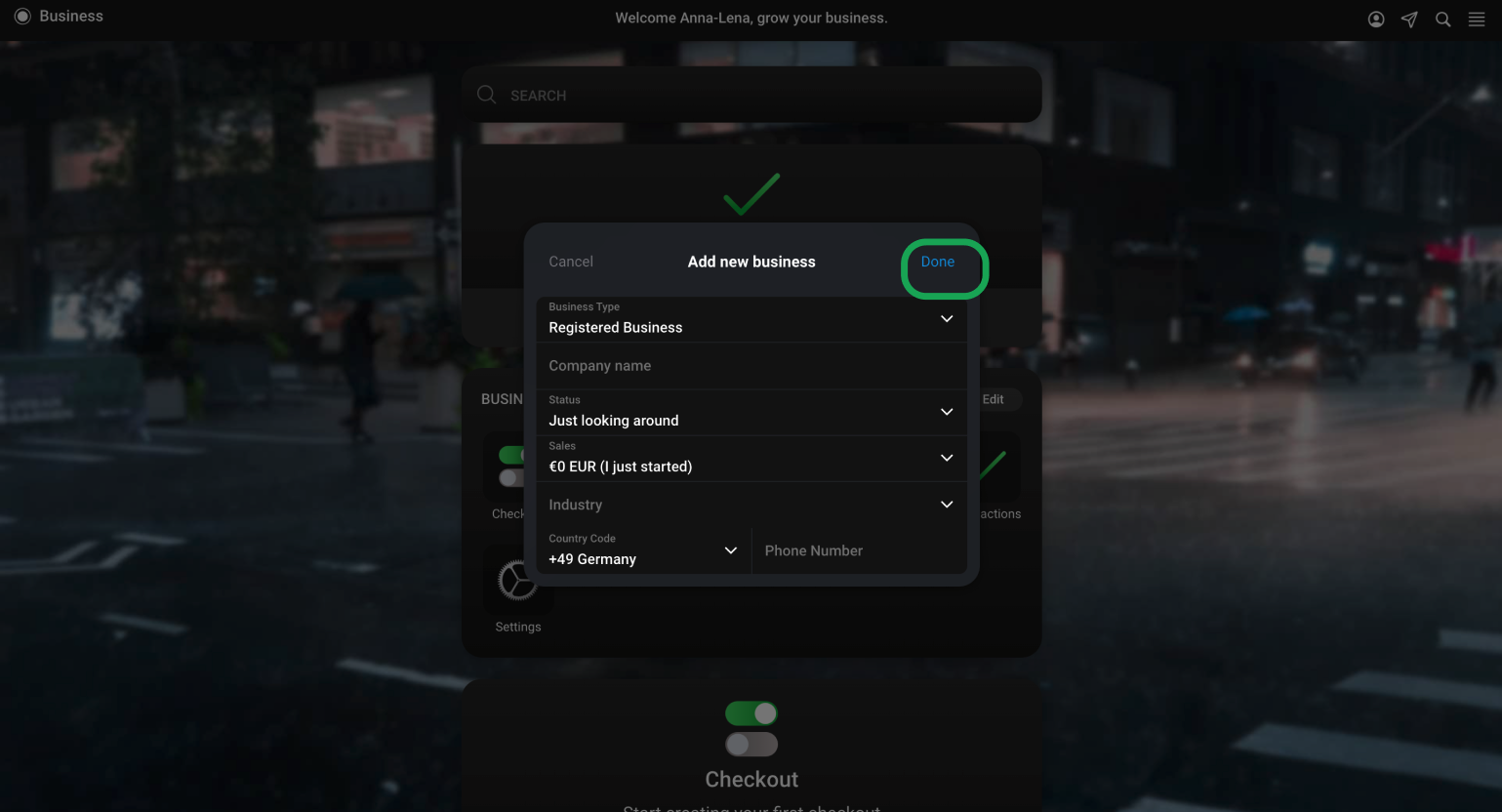 You will now land on the dashboard of your new business. If you want to switch back to your other business, click the hamburger menu in the upper right corner and select "Switch Business".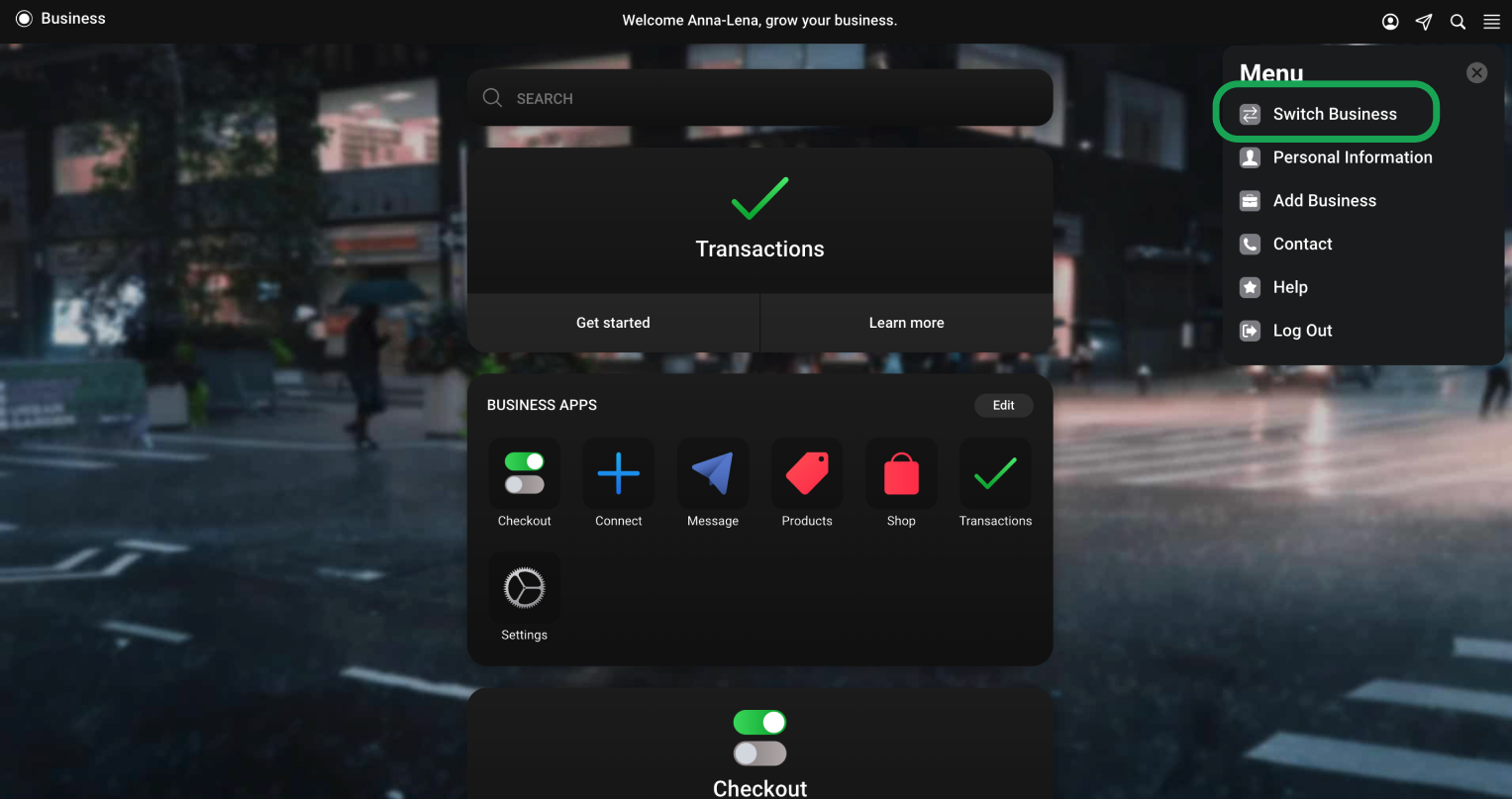 In the future, each time you log in you will be seeing a list of all your businesses and can select which one you want to access. In case you have many business and don't want to scroll that much, you can also use the search field to type in the name (or parts of it) of the business you are looking for.