In this article you will find step-by-step instructions on how to use and set the optional security questions in your payever account. Please follow the steps described below.

What is a security question?
The security questions in your payever account help you to gain access to your payever account in case you cannot or do not want to use the two-factor authentication method set by default (confirmation of login via a one-time code sent by email).

At payever, we attach great importance to security and protection against external attackers, which is why we always apply two-factor authentication if you log into your account in a constellation that was previously unknown to us in connection with your email address (e.g. different browser than usual, different device, different IP address)
Measures such as the security questions are used in these cases to verify your identity and successfully prevent third parties from accessing sensitive information in your account, even if your password was stolen, for example, as part of a hack. Only you should be able to answer the questions, as the answers are usually not readily ascertainable by outside third parties.
How to set up your own security question
Step 1:
Login into your payever account with your business email and according password. Complete the Two-factor-Authentification. Until you see you dashboard.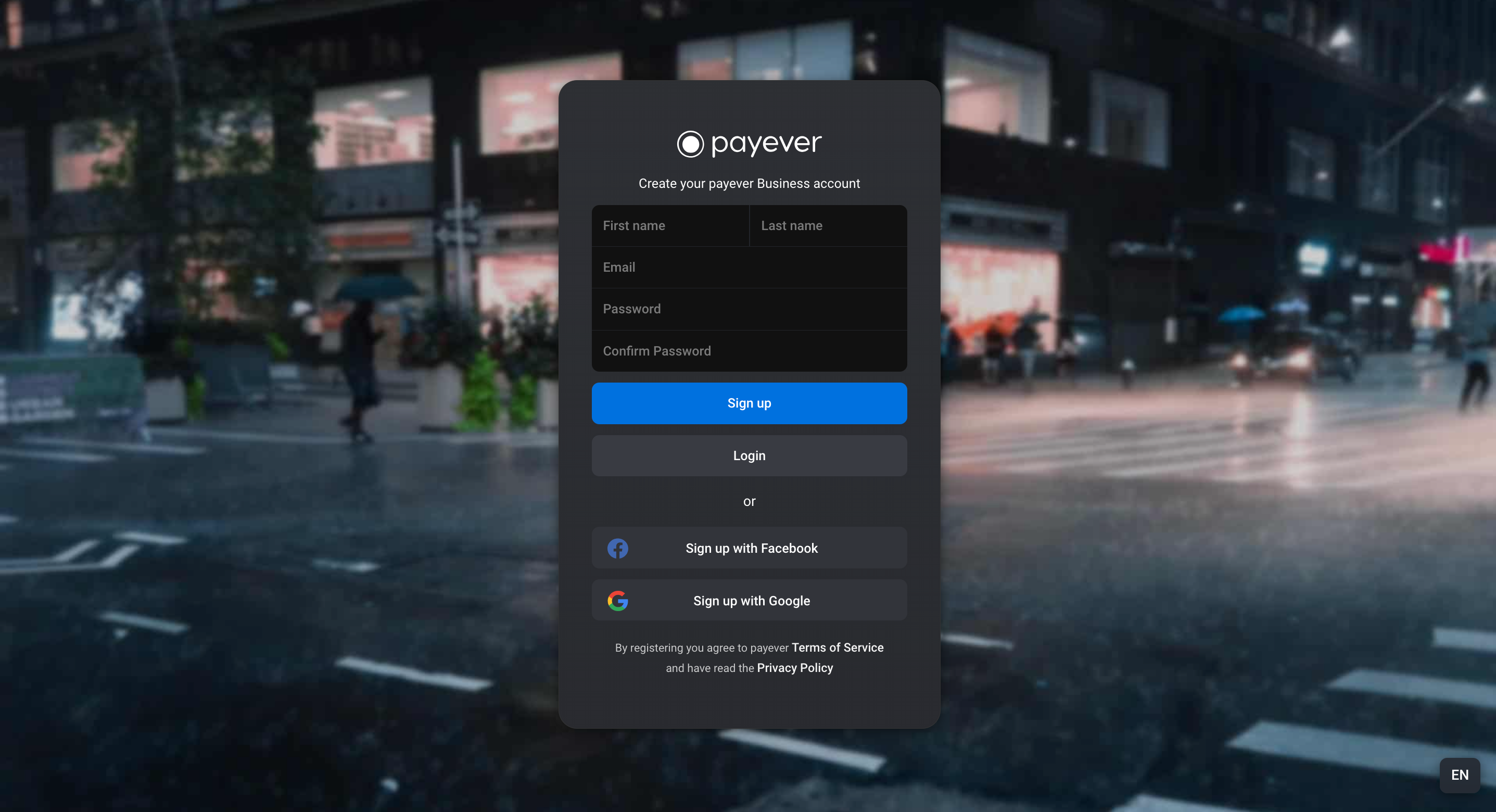 Step 2:
Click onto the three horizontal stripes in the top right corner of your dashboard.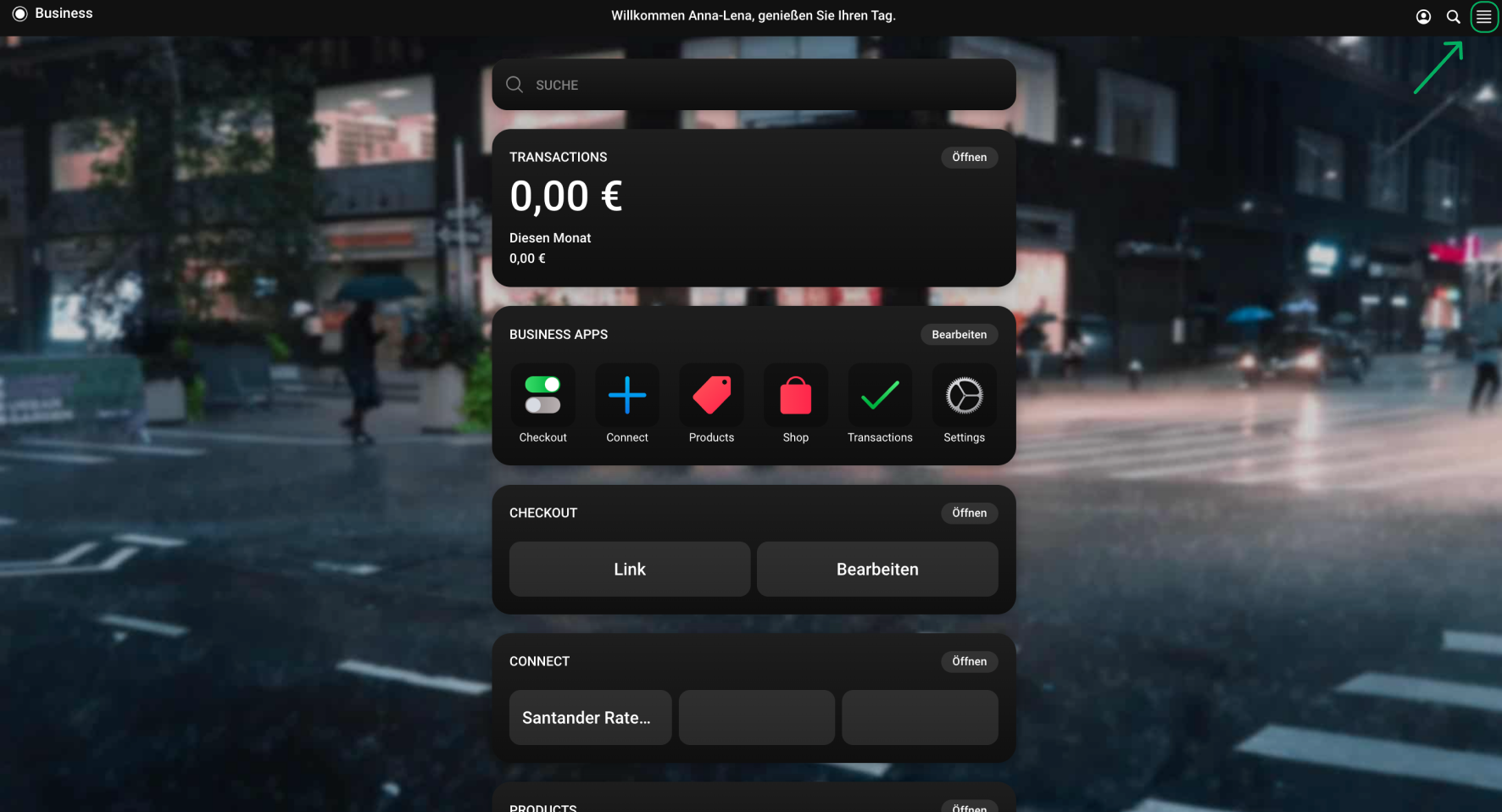 Step 3:
Click on the bar called personal information.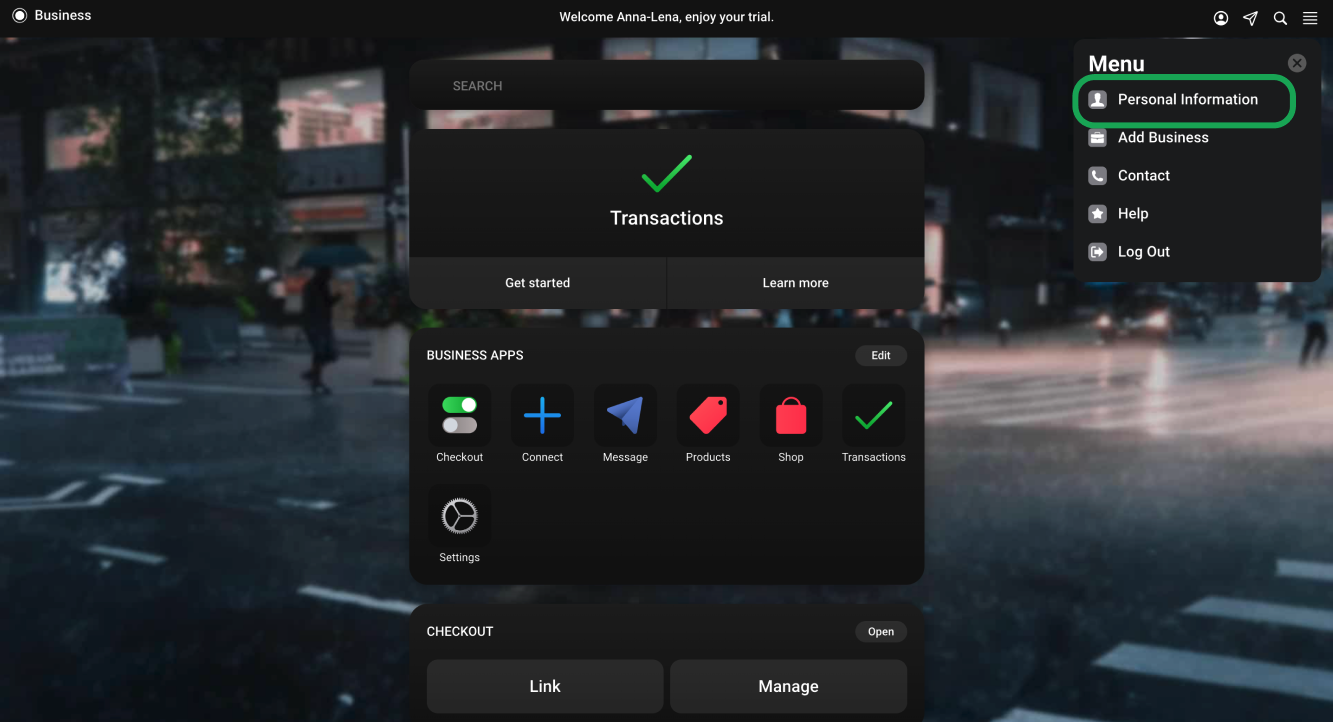 Step 4:
Almost done - now click on the icon called settings.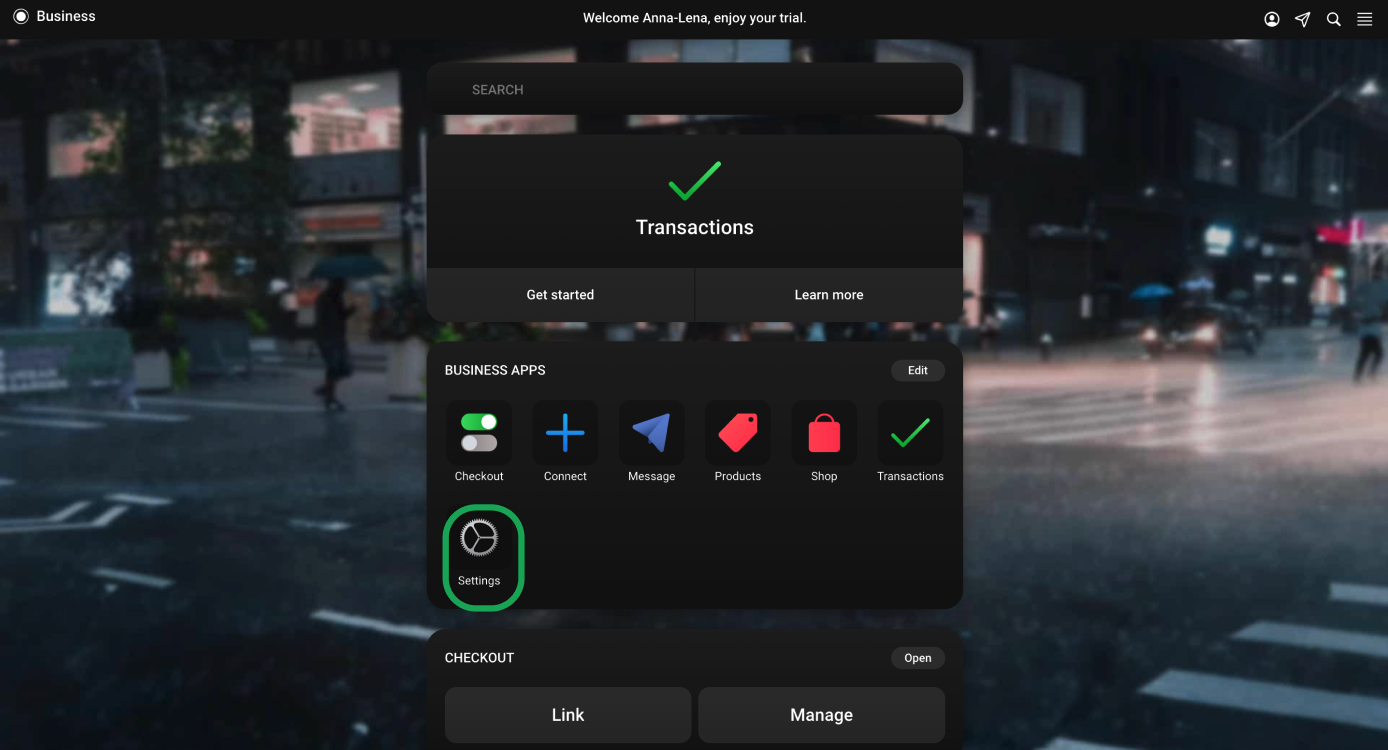 Step 5:
It is possible that a pop-up will now appear on your screen. Please click Save here now. If you do not see this window, continue with step 6.
Step 6:
Now click on general and after that, click on security question.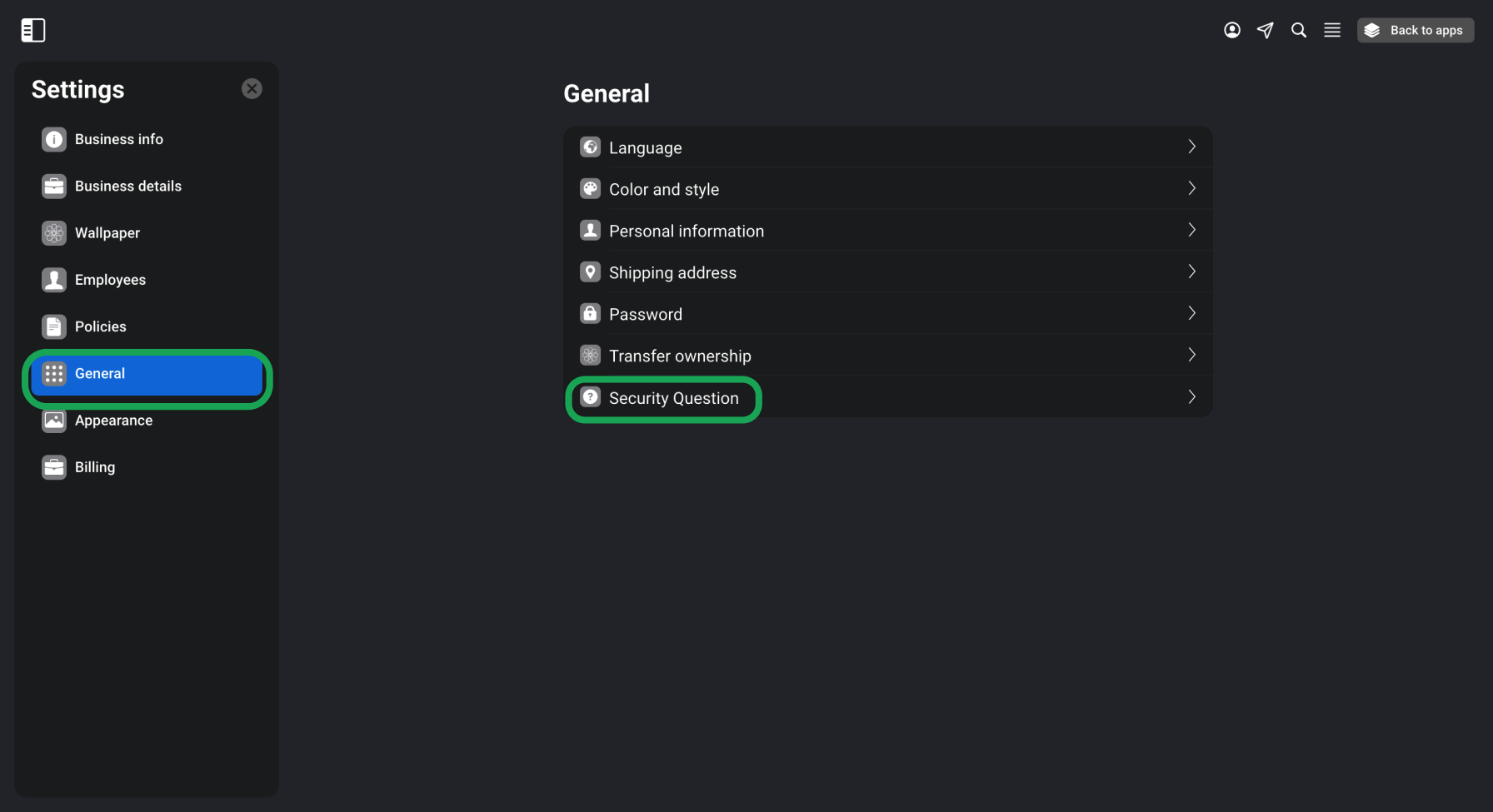 Step 7:
Now choose one of the 5 questions and answer it. If possible, choose a question that only you or very close people can answer (e.g. if your current pet is also your first pet and you have posted the name/pictures of this pet on your social media profiles, it is better to choose one of the other questions, as the answer in this case could be determined quite easily by third parties).
Note: The system is case sensitive, so please also note whether you have capitalized or lowercase the word(s).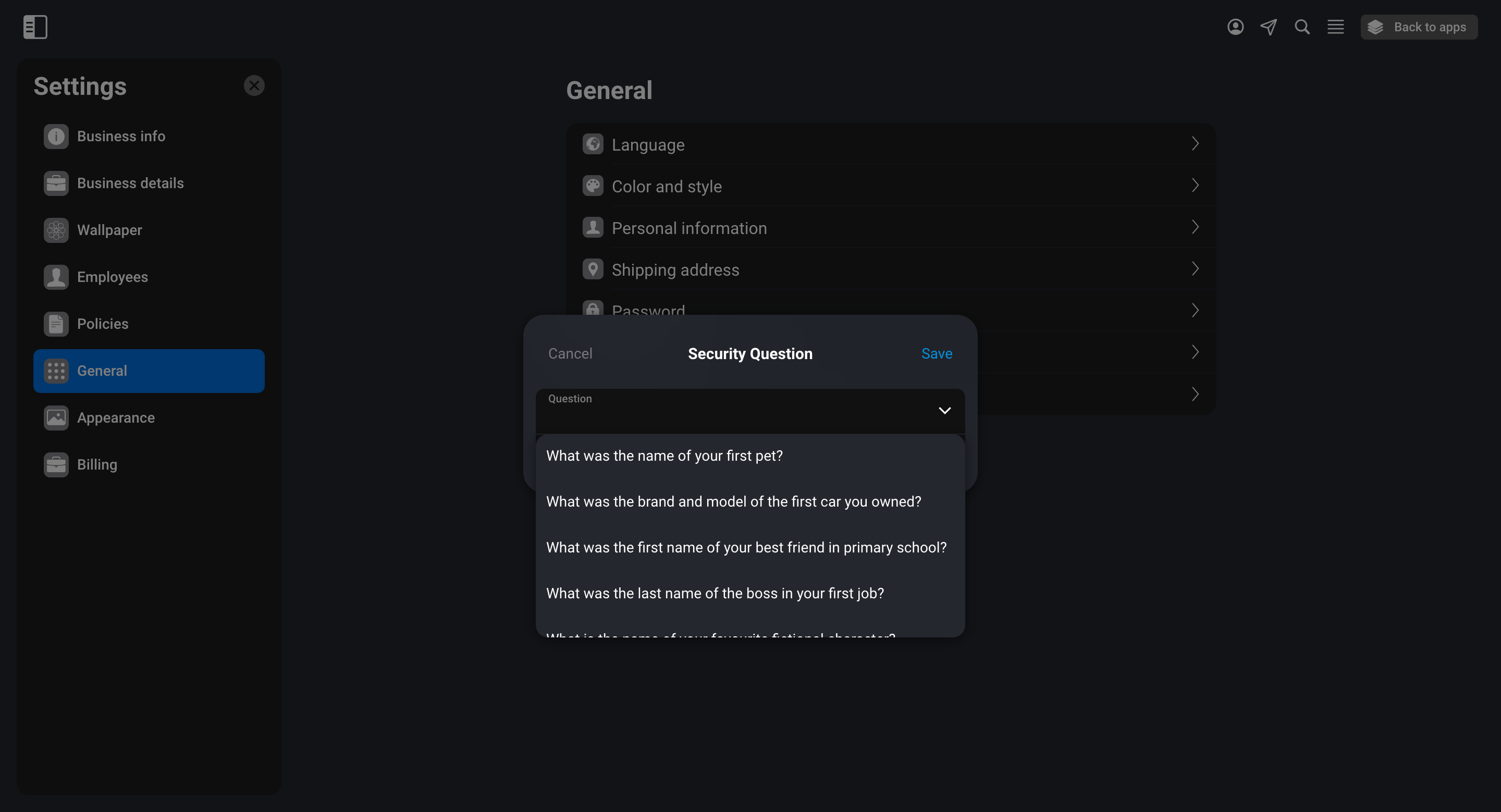 General notes on the security questions:
You can only choose one security question at a time
If you choose a new one, your previous security question will be automatically overwritten.
You can use the security question if, for example, you do not have access to your mail account at the moment.
Apply the security question
Step 1:
After you have entered your email and the corresponding password in the login screen, click on No access to your mailbox at the bottom.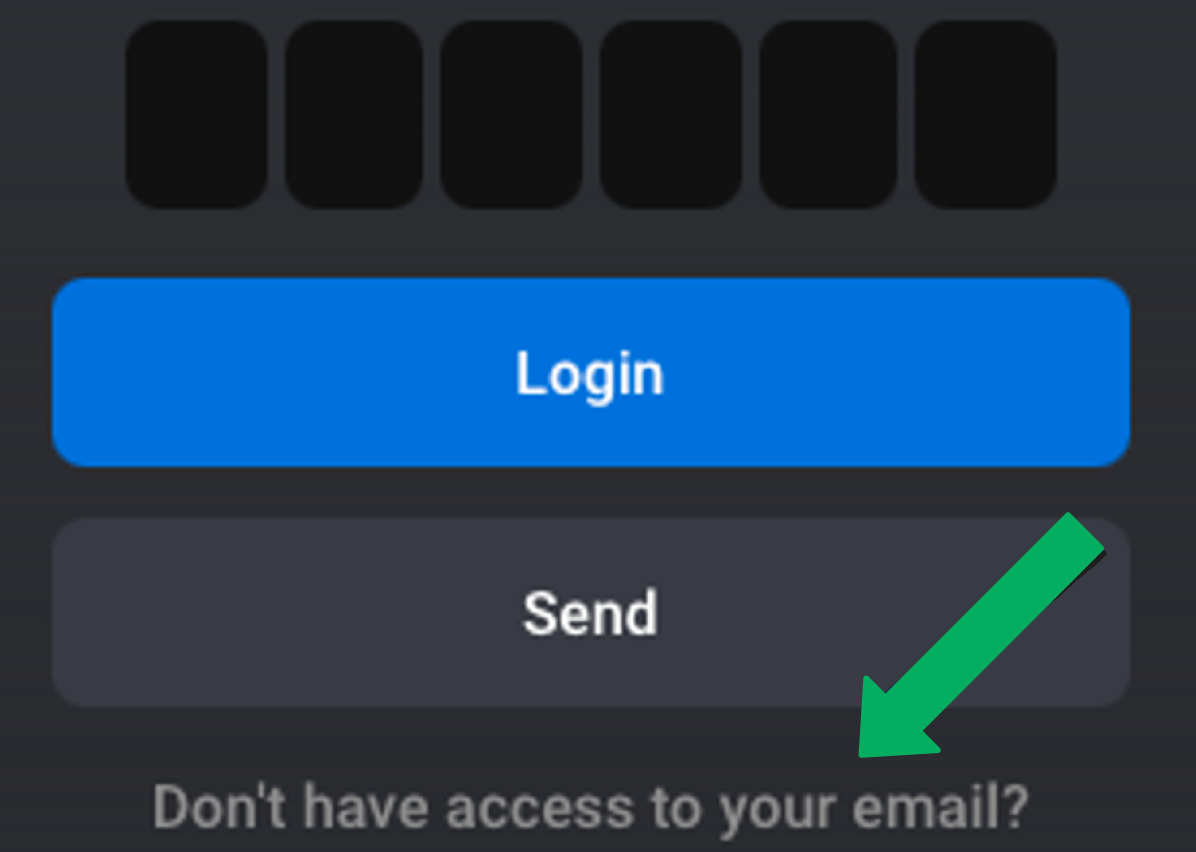 Step 2:
Please now answer the question as you had previously set it. Please note that the answer must be exactly the same in spelling - upper and lower case letters and spaces must also be observed. Then check the box I am not a robot and solve the automatically generated captcha (picture puzzle). Then click confirm to complete the login process.