In this article you will learn how and which communication apps you can install.
This you can use to configure your mobile payment and manage the payment transactions via SMS messages. You also have the option to access your "QR-Code" and customize it based on your preferences. With "Twilio", the cloud communication platform, you can reach and engage your customers through different channels such as SMS.
First, go to our Connect app. To do this, you need to click on the cross icon "Connect" on your dashboard or press open at the bottom of the tab under "Connect".
You will now see the Connect overview in the left navigation bar.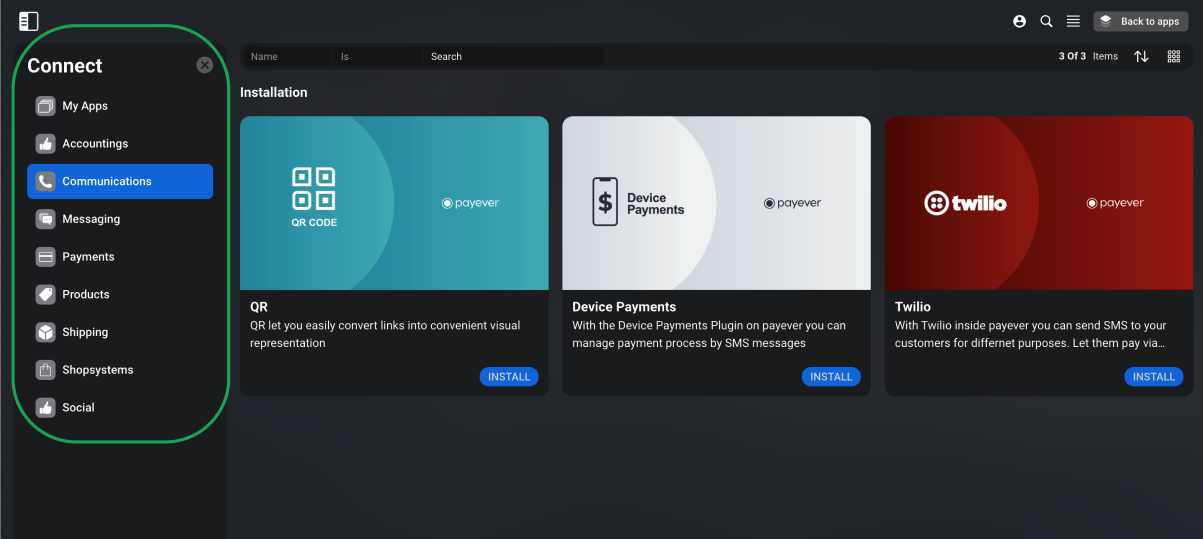 Now you can choose between the three different apps and install them.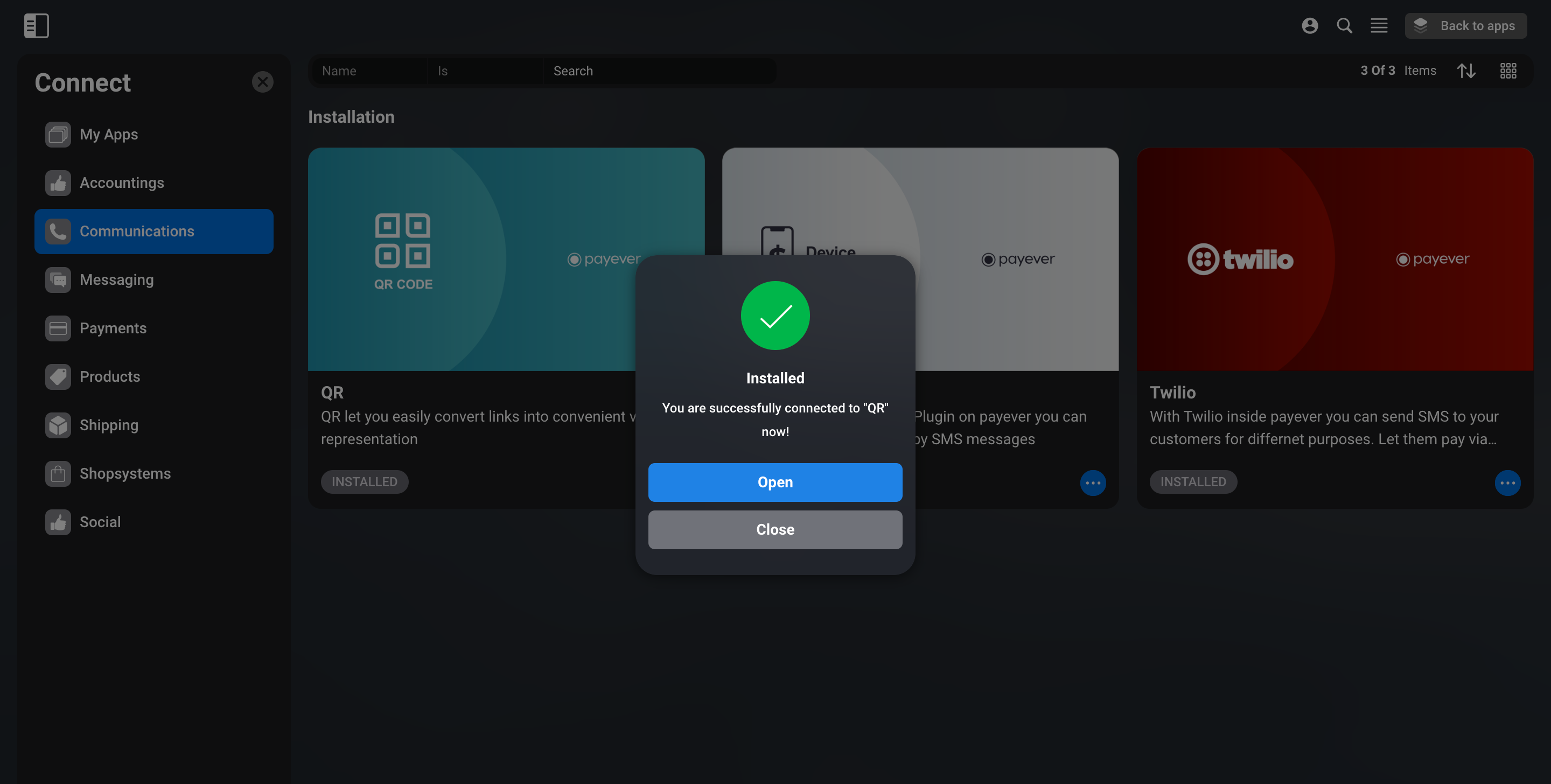 When you have installed one of the apps, a window will open confirming that you are now connected to the app. Here you can open the program directly from the payever app.
Clicking on the app opens it and you have direct access to the function. You can adjust the settings or uninstall the app again.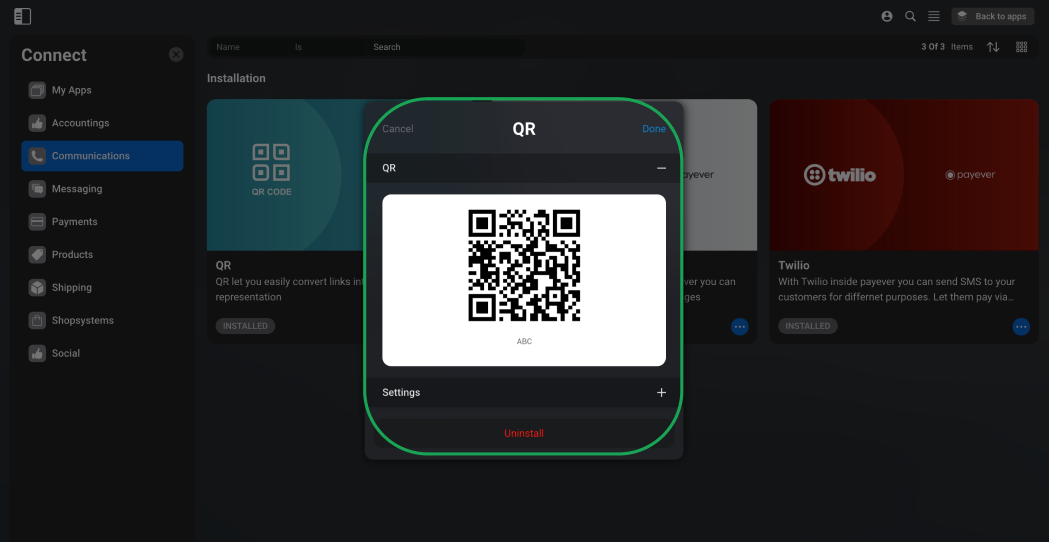 With the pop-up window you can easily uninstall the apps you no longer need with one click. If necessary, you can install them again at any time.