In this article you will learn how and which social media apps you can install.
You have the choice of six different social media apps that let you reach your customers in a variety of ways. Pinterest lets you "pin" your products and content, which allows you to reach many potential customers and draw attention to your products. YouTube gives you the opportunity to share marketing and promotional videos to reach out directly to your customers. Twitter and Facebook allow you to plan, schedule and organize your upcoming posts to reach a large number of potential customers. Connect with your customers, network, and share business-related posts and content via LinkedIn. Instagram, on the other hand, gives you the platform to post videos and photos, interact with your customers, and reach new audiences.
First, go to our Connect app. To do this, you need to click on the cross icon "Connect" on your dashboard or press open at the bottom of the tab under "Connect".
You will now see the Social overview in the left navigation.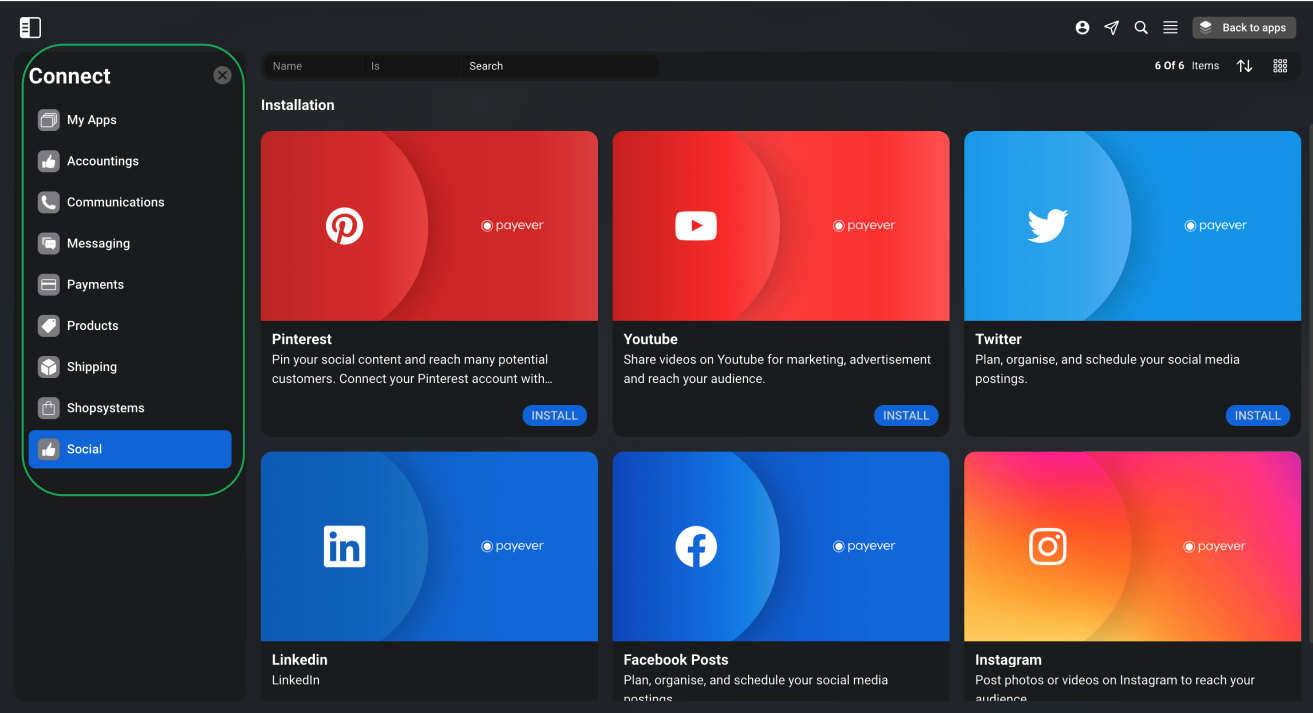 Now you can choose between the six different social media apps and install them.
When you have installed the apps a window will open confirming that you are now connected to the app. Here you can Open the website directly from the payever app. With a click on the app, it opens and you have the option to Connect it.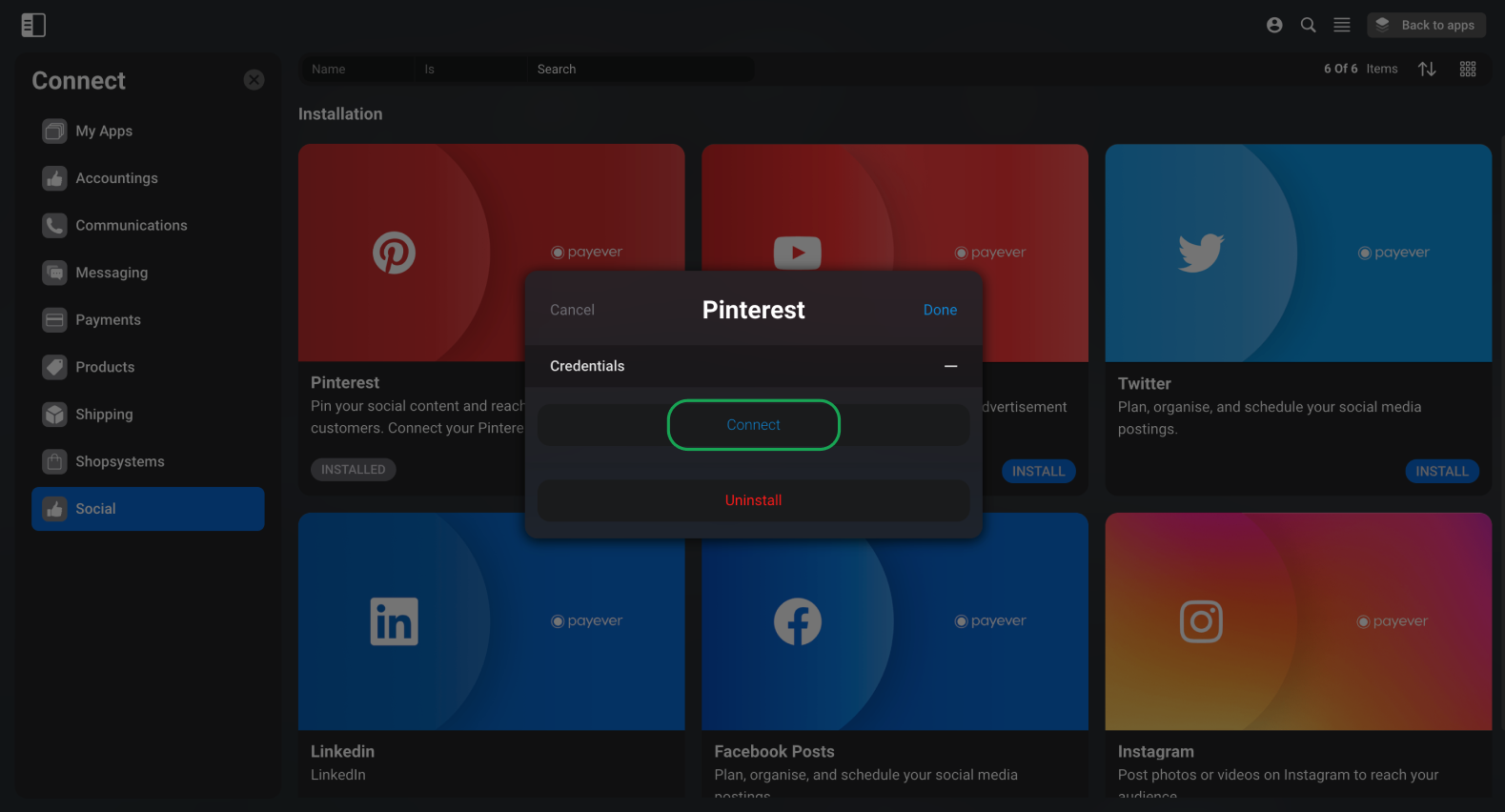 As soon as you click on Connect, you will be redirected to the Pinterest page, for example, where you can log in with your data as usual.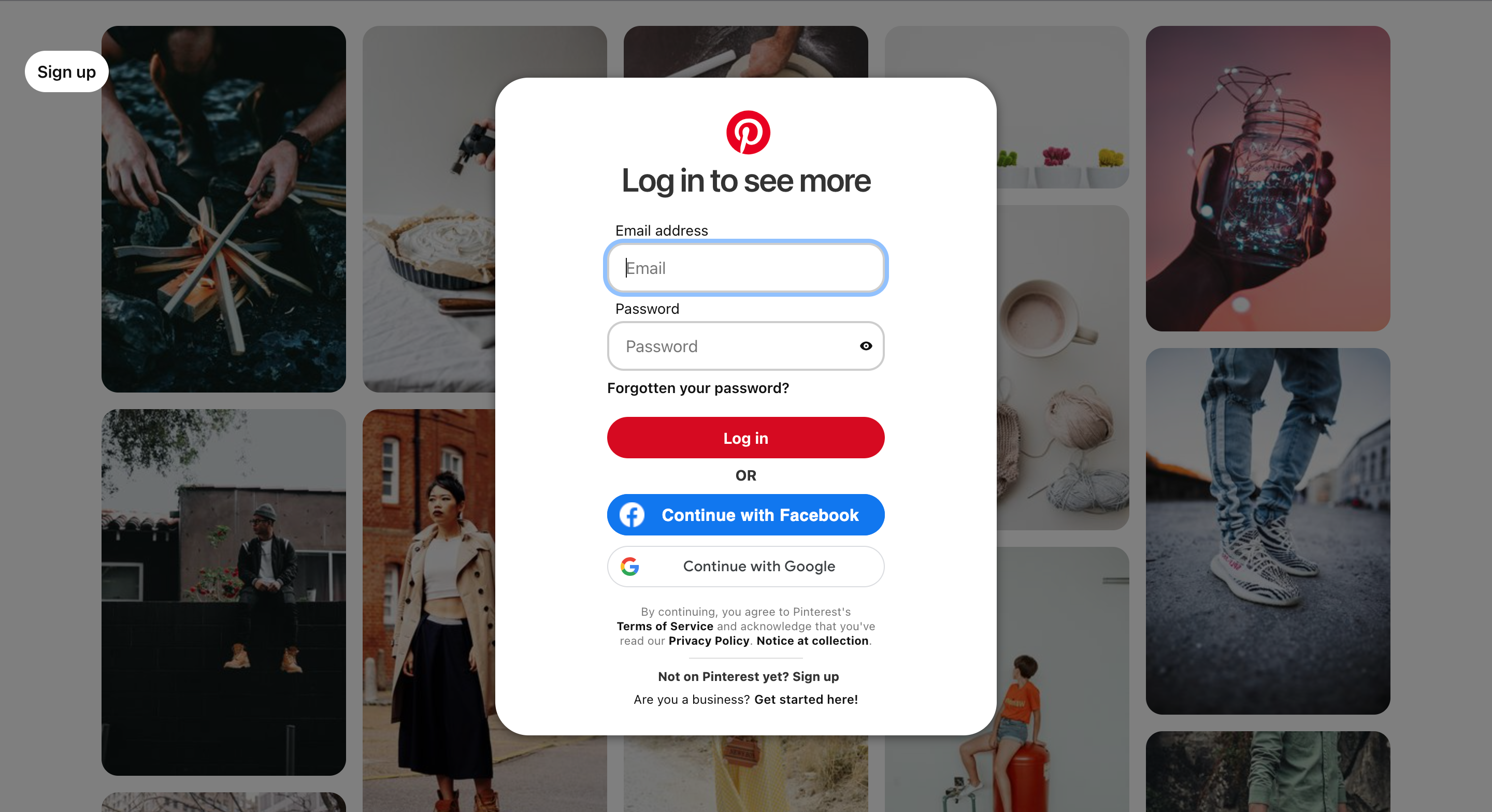 If you no longer need one of the apps, you can easily uninstall it via the pop-up window. If you need it, you can install it again at any time.