Step 1: Register an account
Create your free payever account here, or log in in case you already have one.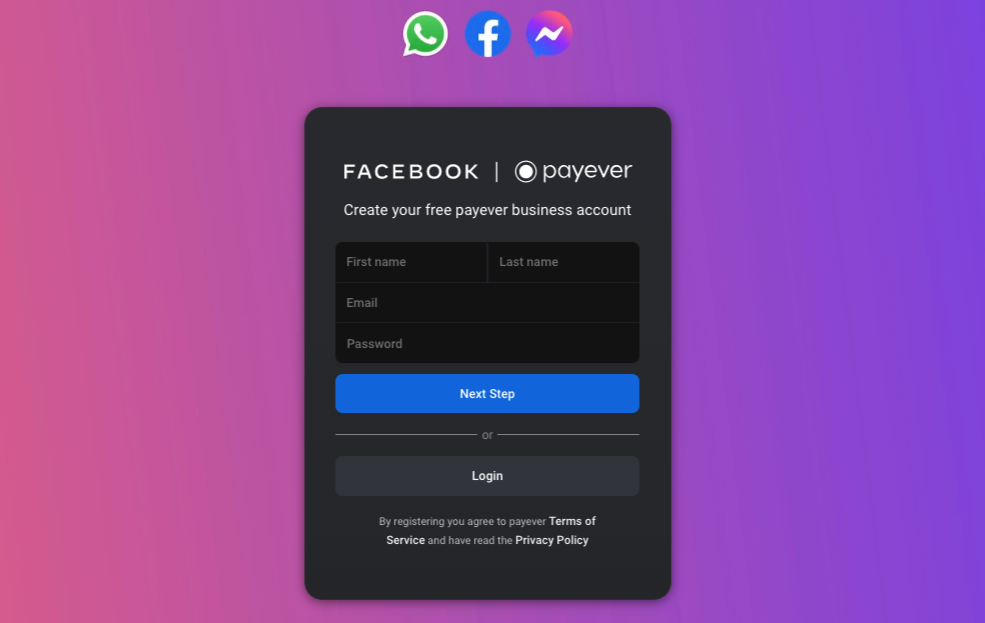 Step 2: Set up Facebook in payever
To integrate Facebook, you first need to open the Connect App. To do this, either click on the Connect icon (+) in the Business Apps tile, or also on Open further down in the Connect tile.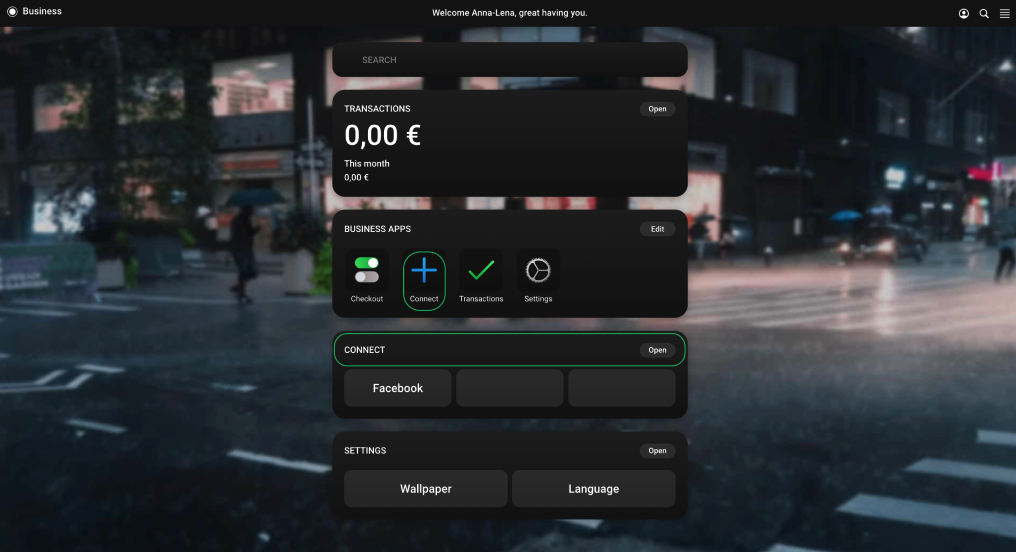 Select the Products tab from the left navigation list and install Facebook by clicking Install.
Now click on Open.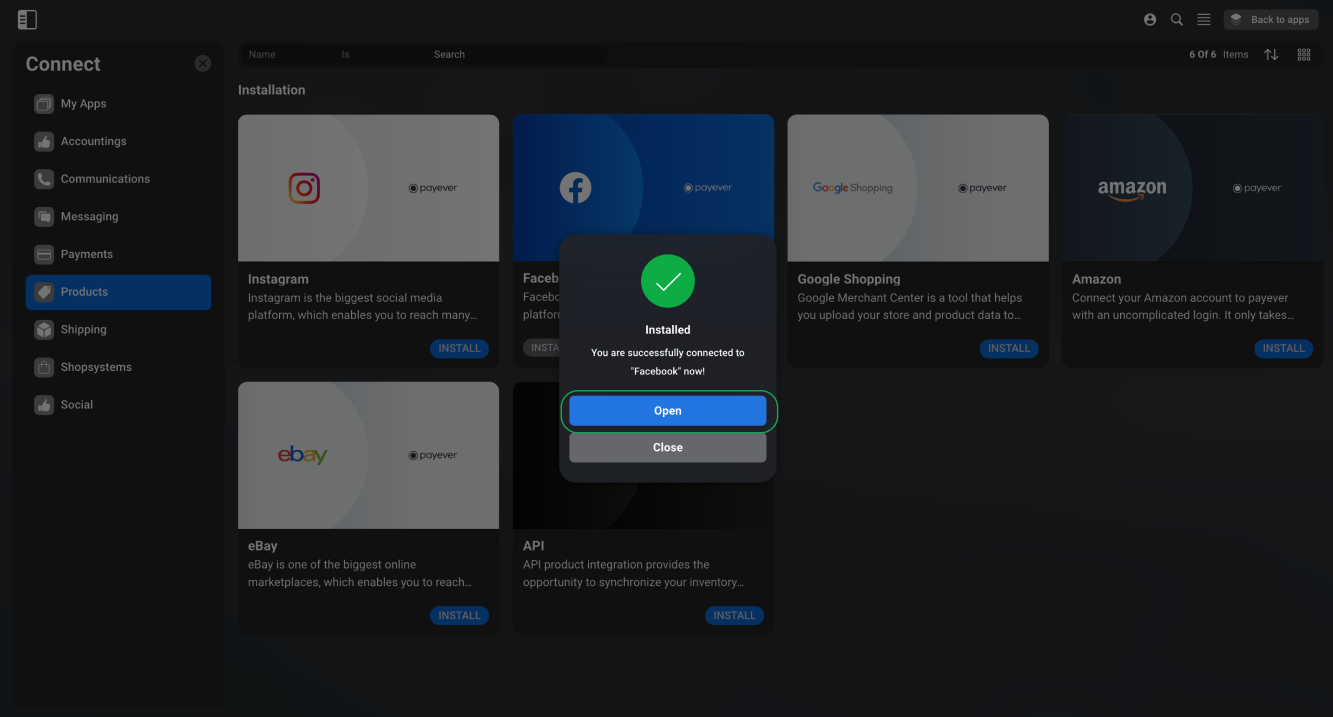 To link your Facebook merchant account with payever, click Connect.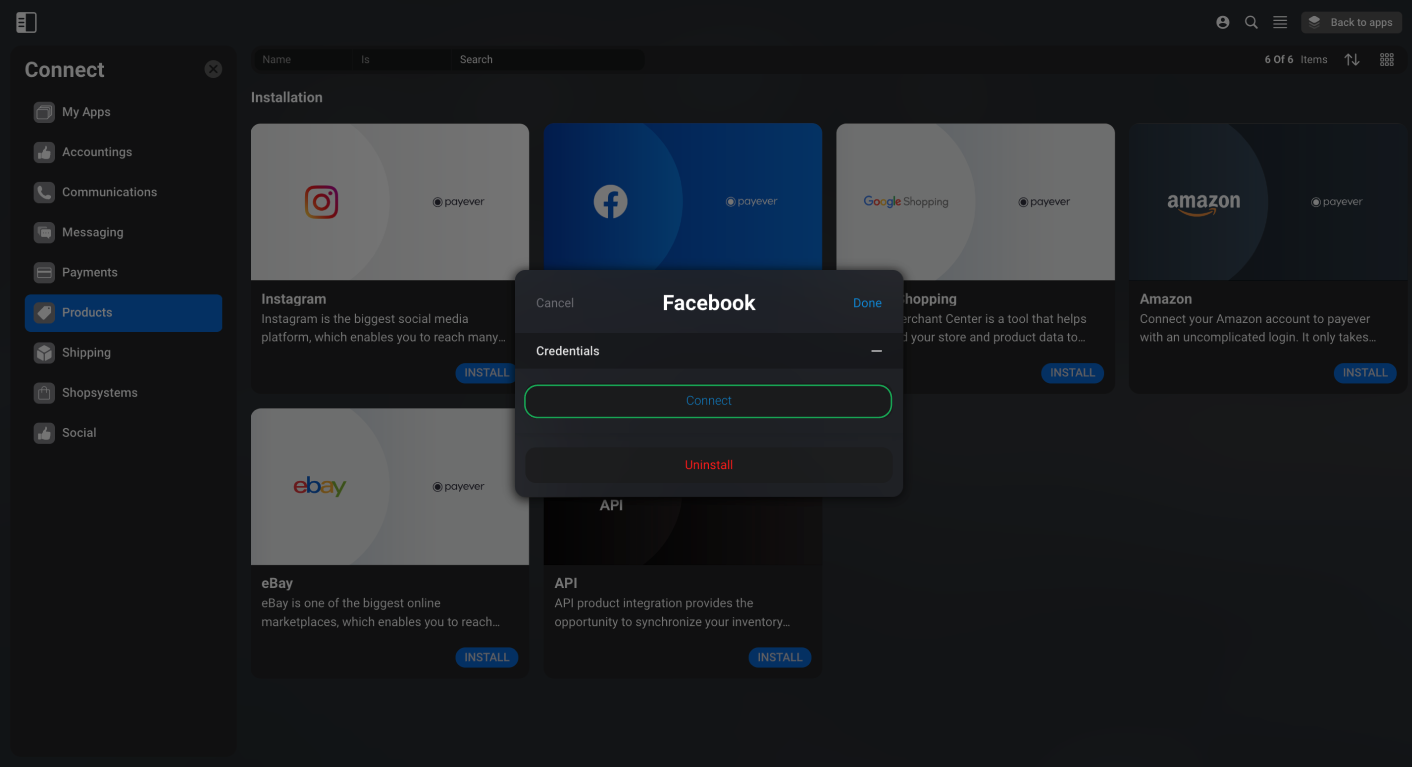 Now enter your login data and connect your merchant account with your payever account. If you do not have a merchant account yet, you can also create one under "Create New Account".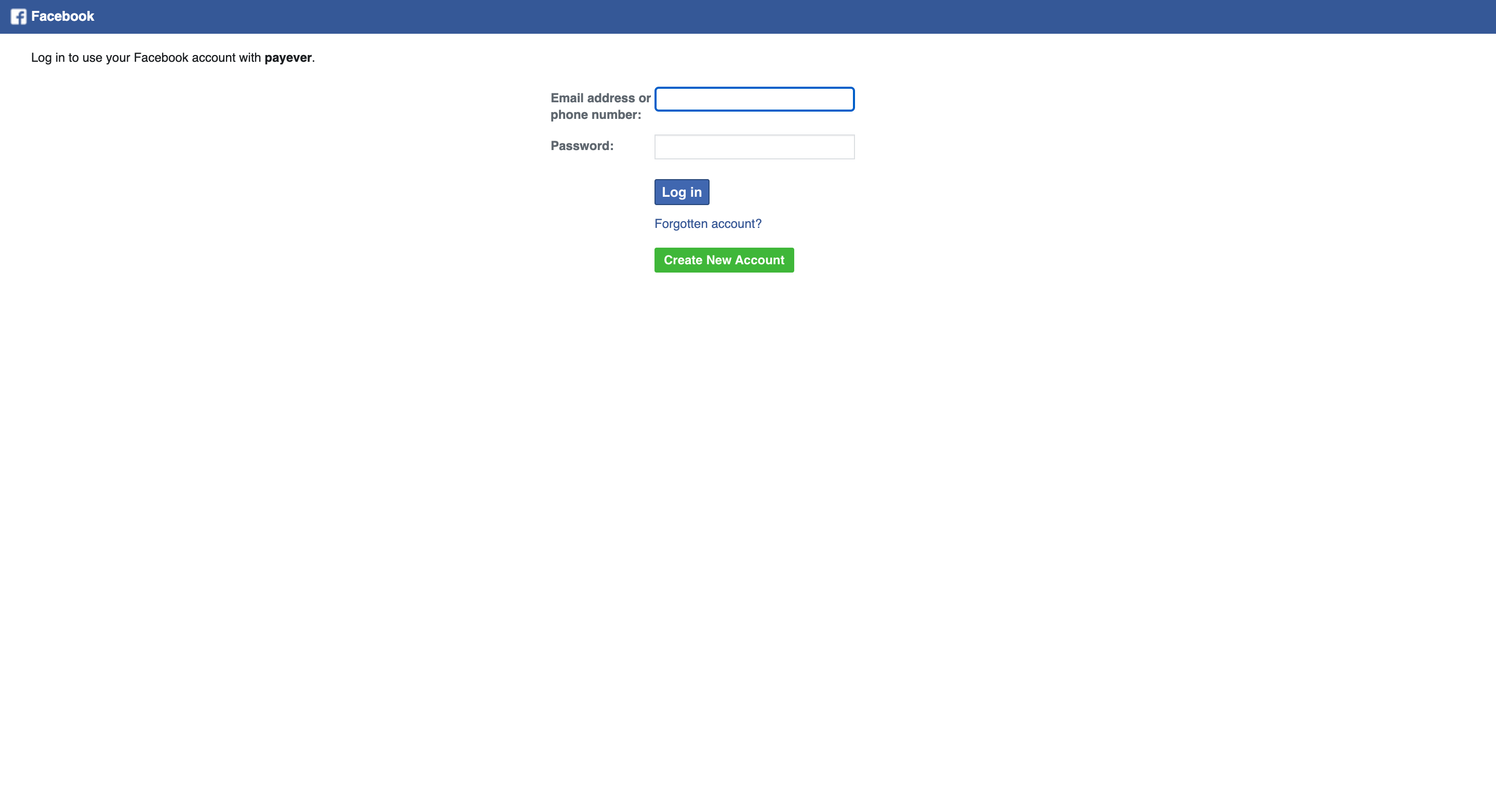 It is important that you give full access to catalogs and to the selected account. If you have successfully connected your account, confirm the full synchronization access by setting the switch to active.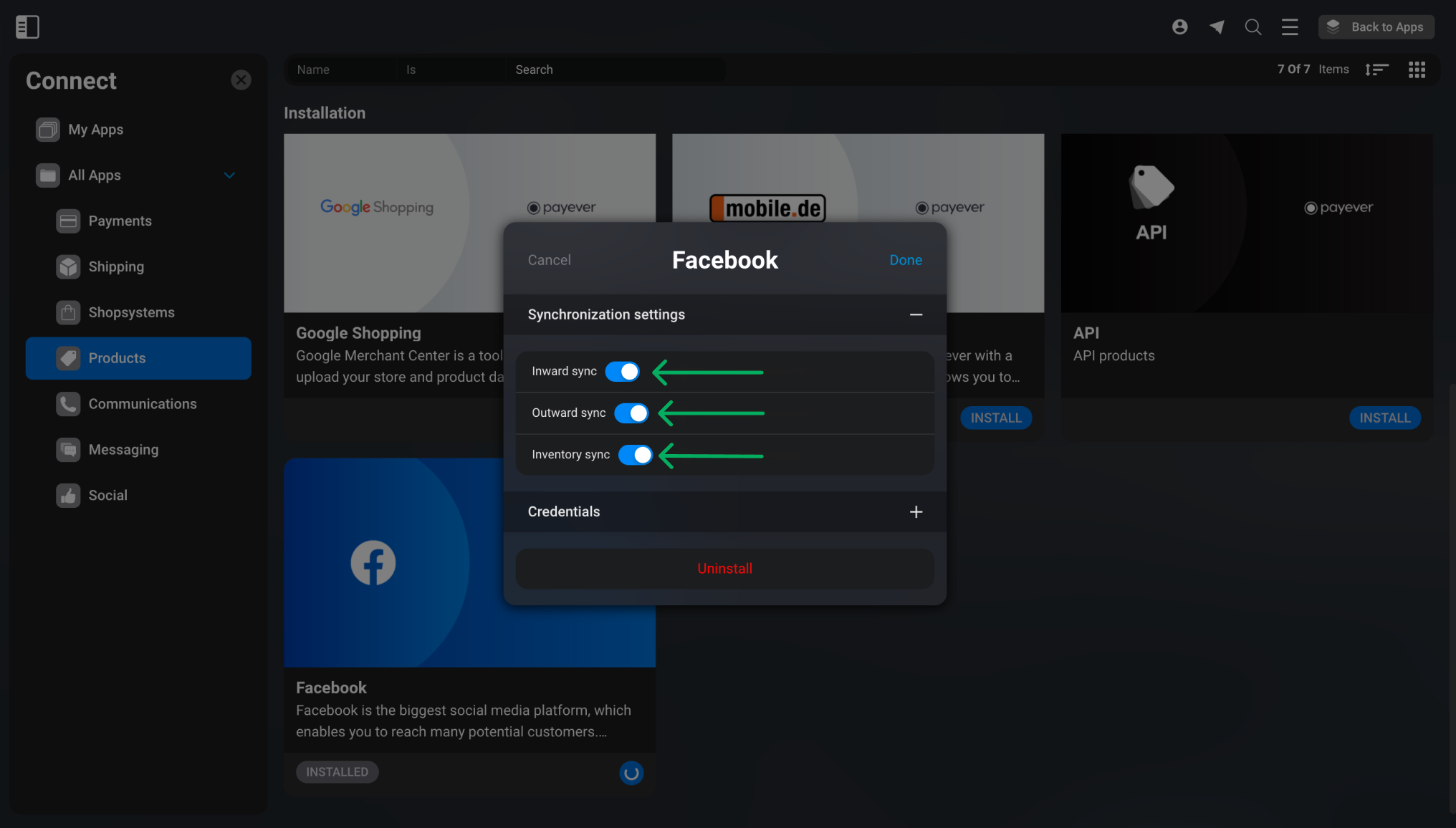 Step 3: Set up Facebook Commerce Manager
You have now successfully connected to your Facebook Business account to your payever account. Now you need to set up Facebook Commerce Manager (if you don't have it already). For more information on how to manage and set up Commerce Manager, please refer to the Facebook Business Help page. Also, please make sure you have admin rights for the account.
Select the Commerce Manager app from the navigation bar.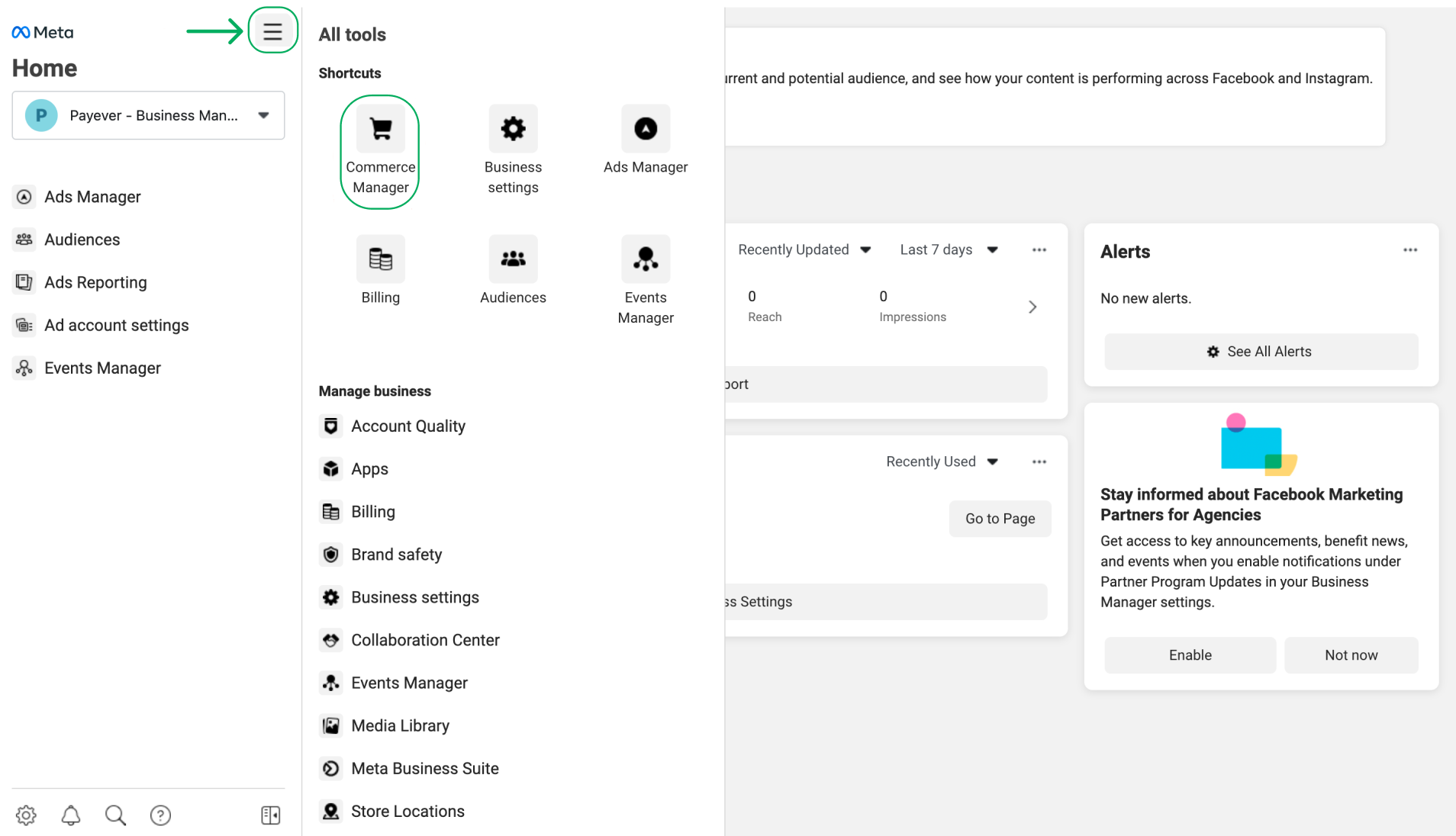 From the left navigation bar, select the account you connected to your payever account in the previous step. Then add a new catalog (you can skip this step if you already have a catalog associated with your account).
When you have created your catalog, click View Catalog.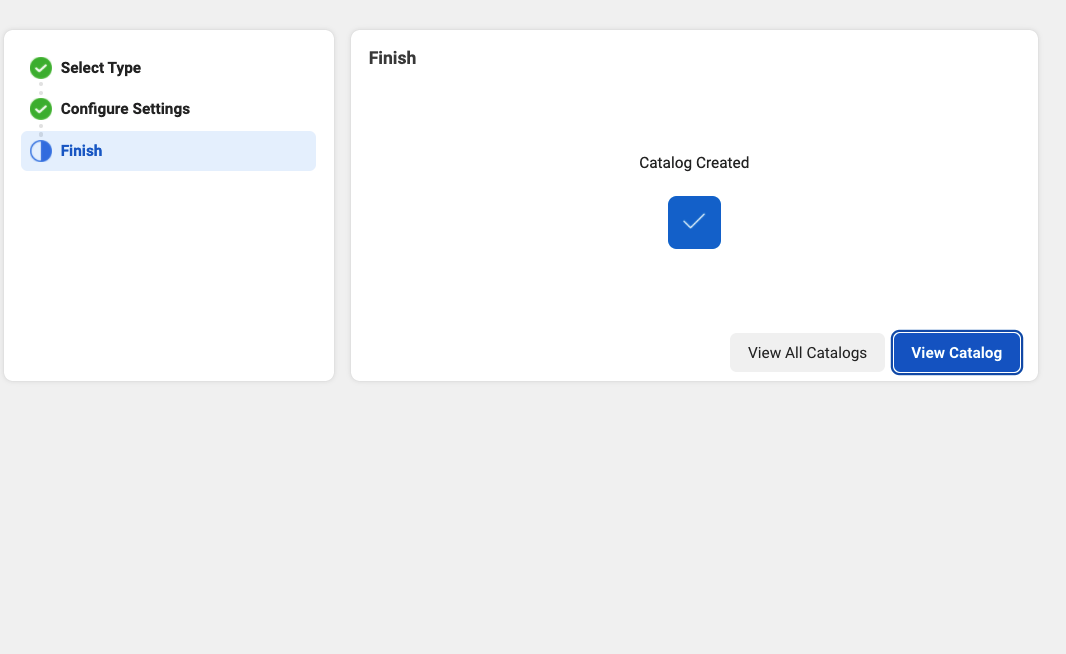 In the following view you have an overview of all your products and the associated product descriptions. If you have just created a catalog, this view will be empty. Yet, as soon as you create products in payever according to Step 4.1 of this guide, this view will automatically display them.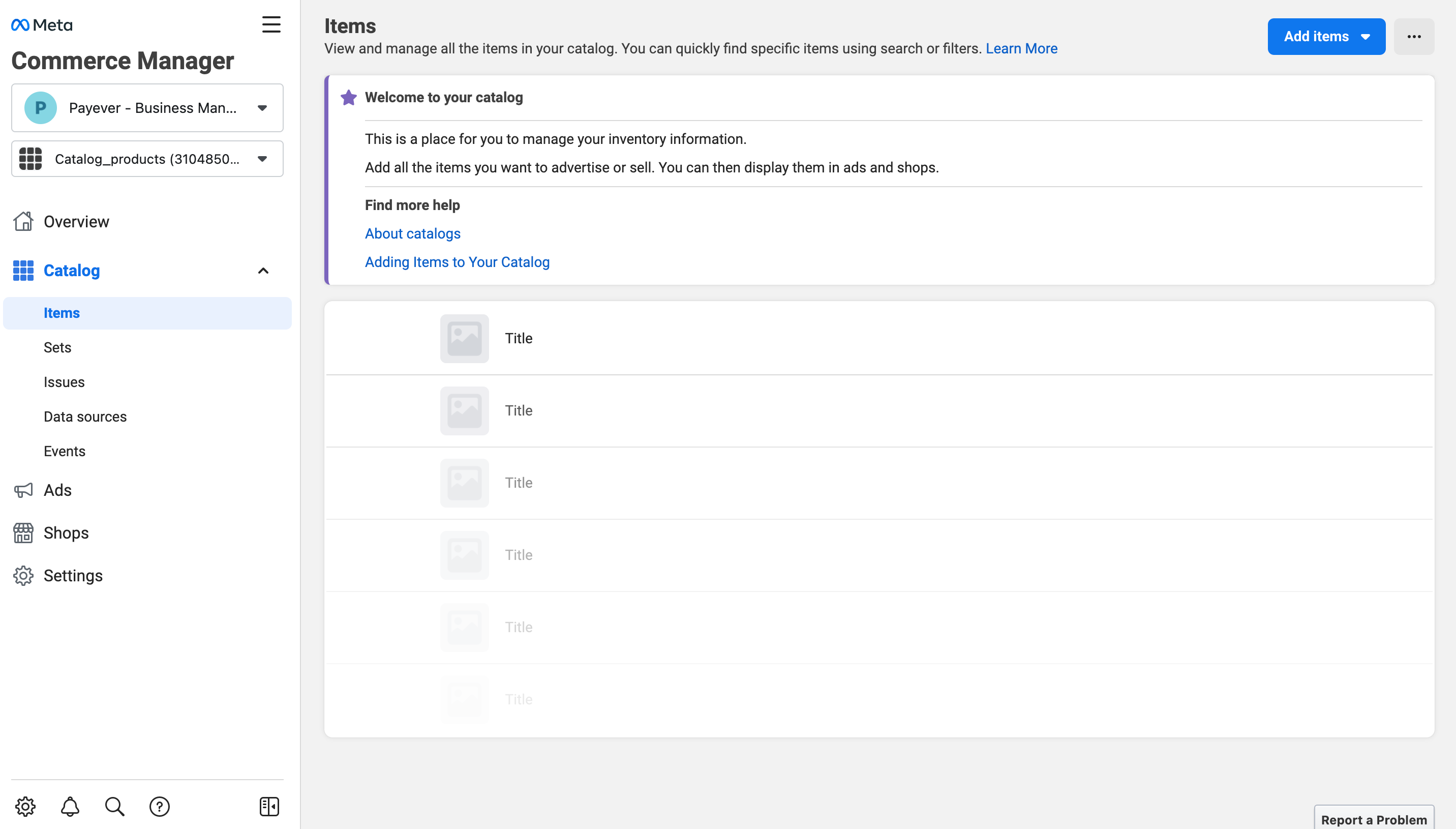 Step 4: Create or import products in payever and synchronize them to Facebook
1. Create or import products in payever
Having your products set up in the Products App inside payever will make it easy for you to sell them through different sales channels, such as Facebook. You will be able to manage all your products from the Products App in payever and won't need to create each product manually in every sales channel.
Option 1: Create products
Read here on how to create your products from scratch directly in the Products App. This particularly makes sense if you are just starting to sell products online or if you don't offer many products.
Option 2: Import products
You can also decide to import your existing products via CVS. This is useful if you have an existing eCommerce shop and are now looking to expand your product offering to different sales channels through payever.
You can find an instruction on how to do this here. Via CVS, the products will be imported directly to the payever Products App and you won't need to create them manually in payever. There is also the possibility to import your products from your shopsystem via the respective payever plugin for that shopsystem as well as to import your products from Amazon.
2. Sync your products to Facebook
Once you have successfully created or imported your products in payever, you can link them to your desired sales channels, such as Facebook. Read here on how to link your products to any sales channel. For the specific case of Facebook, you need to activate the Facebook Channel inside the specific product settings. The products in payever will then appear in your Facebook Catalog.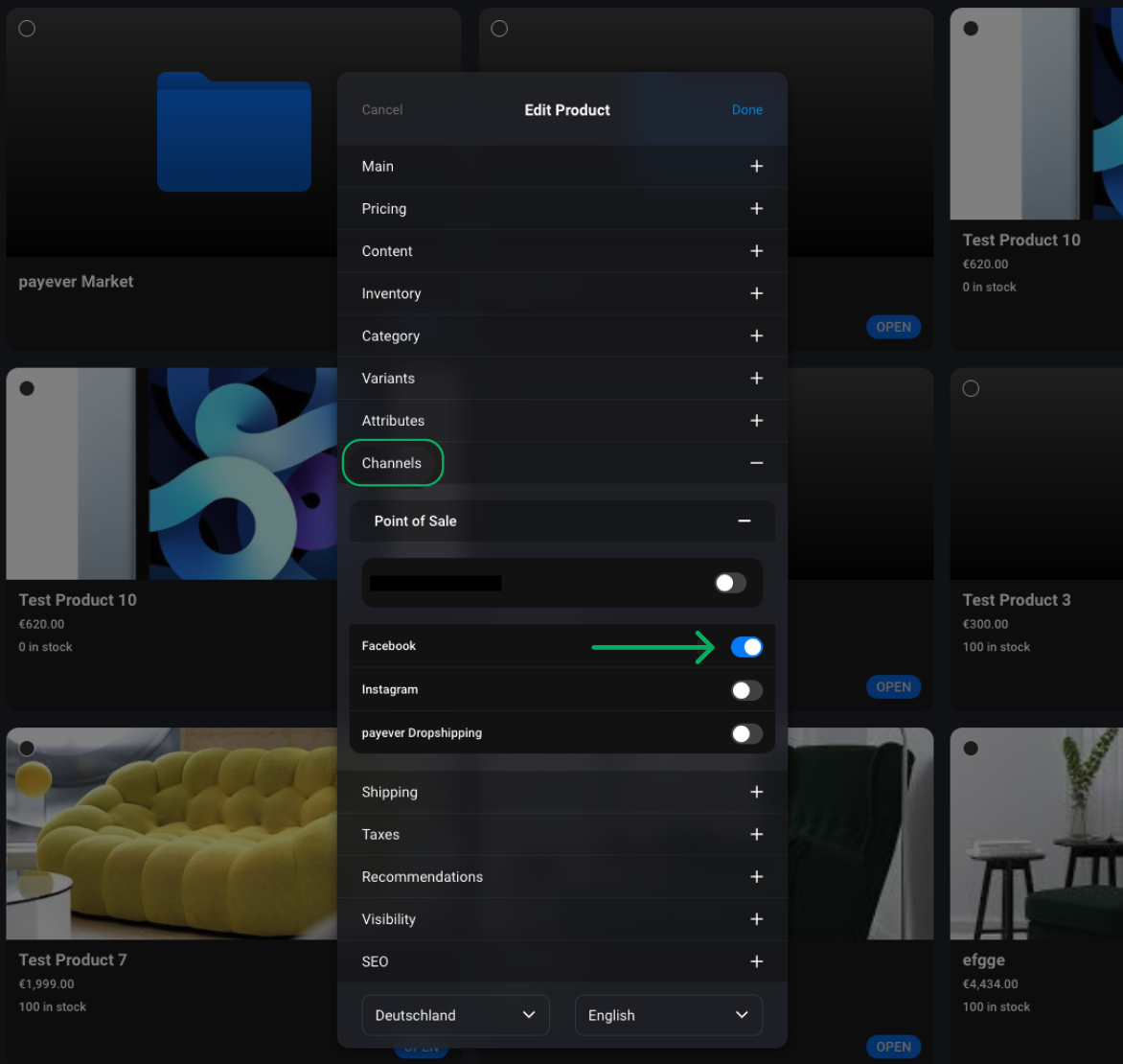 Please note that the synchronization only works one way: from payever to Facebook. Products that you have previously created in Facebook won't show in your payever Products App unless you have imported them to payever through one of the methods explained above.
3. Editing products
If you need to make changes to any product, you can do so in the Products App by clicking on the product and then updating the desired features with the new information. The updated product information will then automatically sync to your catalog in the Facebook Commerce Manager.
We recommend that you don't edit products in the Commerce Manager directly because these changes will not show up in the payever Products App. Moreover, any manual changes made in the Commerce Manager will be overwritten the next time the Commerce Manager receives a sync from the payever platform.
Alternative methods to import our products
Learn more about how to import products from partner shopsystems into your Facebook catalog in the Facebook Help Center.