In this article you will learn how to connect your products from payever with multiple sales channels.
Currently you can synchronize your products with:
Instagram
Amazon
payever Shop
payever PoS
mobile.de
autoscout24
API
Pay by Link
other Shopsystems like Magento, Shopify or WooCommerce.
This will make it much more easier to sell your products across multiple sales channels without creating a product every time separately.
In order to edit your channels, you will need to open the Products App. You will find the App in your Dashboard in the Business Apps tile. Then click on the product you want to edit and scroll down to the tab Channels.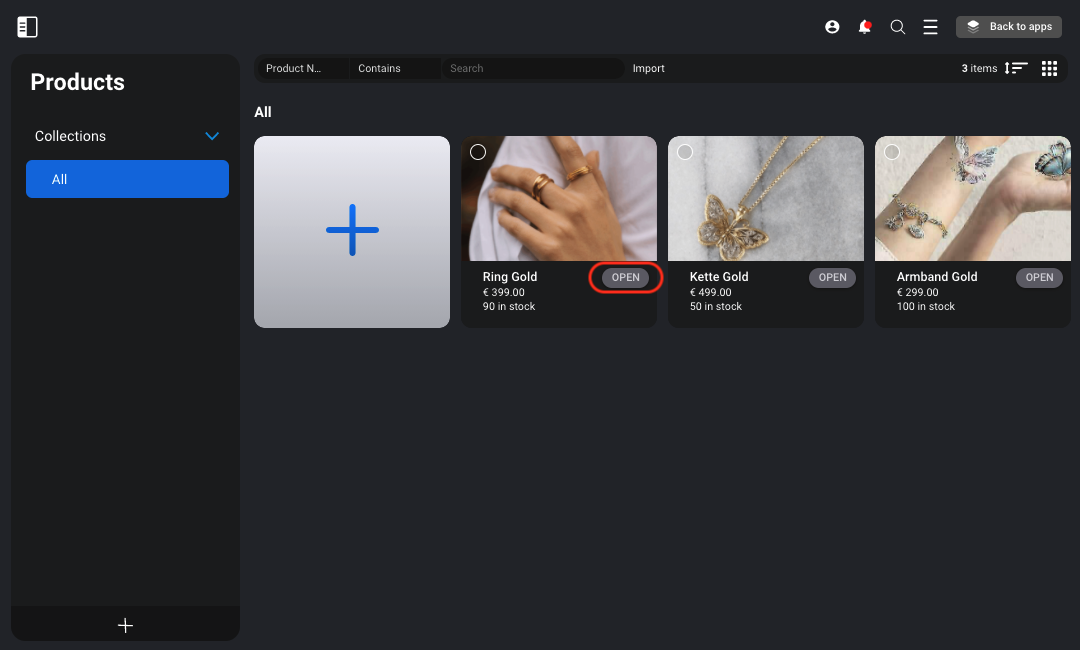 In order for the product to appear in your chosen sales channel, you will need to activate the specific sales channel. To do this, set the slider to "active" for each channel that is linked to your payever account. The product will now be synchronized with your channels and automatically updated as soon as a detail (e.g. price, description, variant) changes. (Keep in mind that you will need always a valid partner account and connect your account in Connect > Products > "Sales Channel").
If you want to enable cross-channel inventory management so that every inventory change is updated regardless of the sales channel, you can set the slider to active under the Inventory tab.