If you need to reset your password (for example, because you have forgotten it, or because your access has been blocked due to too many incorrect password entries), you can easily do so at any time by going to https://commerceos.payever.org/login and clicking on Forgot password?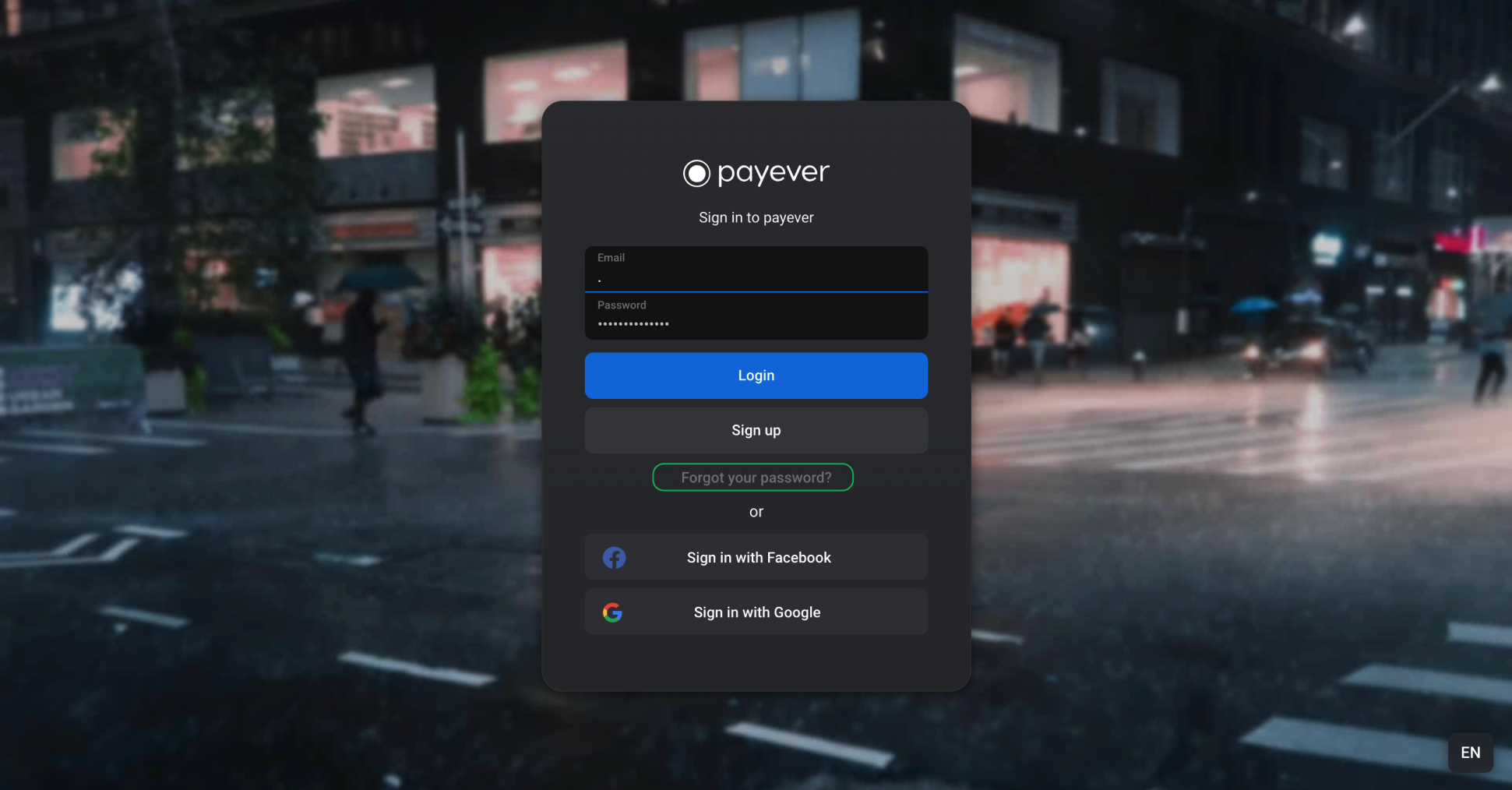 Now enter your email address (please make sure you write it correctly and do not enter any spaces before or after the email address).
You will then receive an email from us with a reset link. Please click on this as soon as possible, as it is only valid for a short time for security reasons.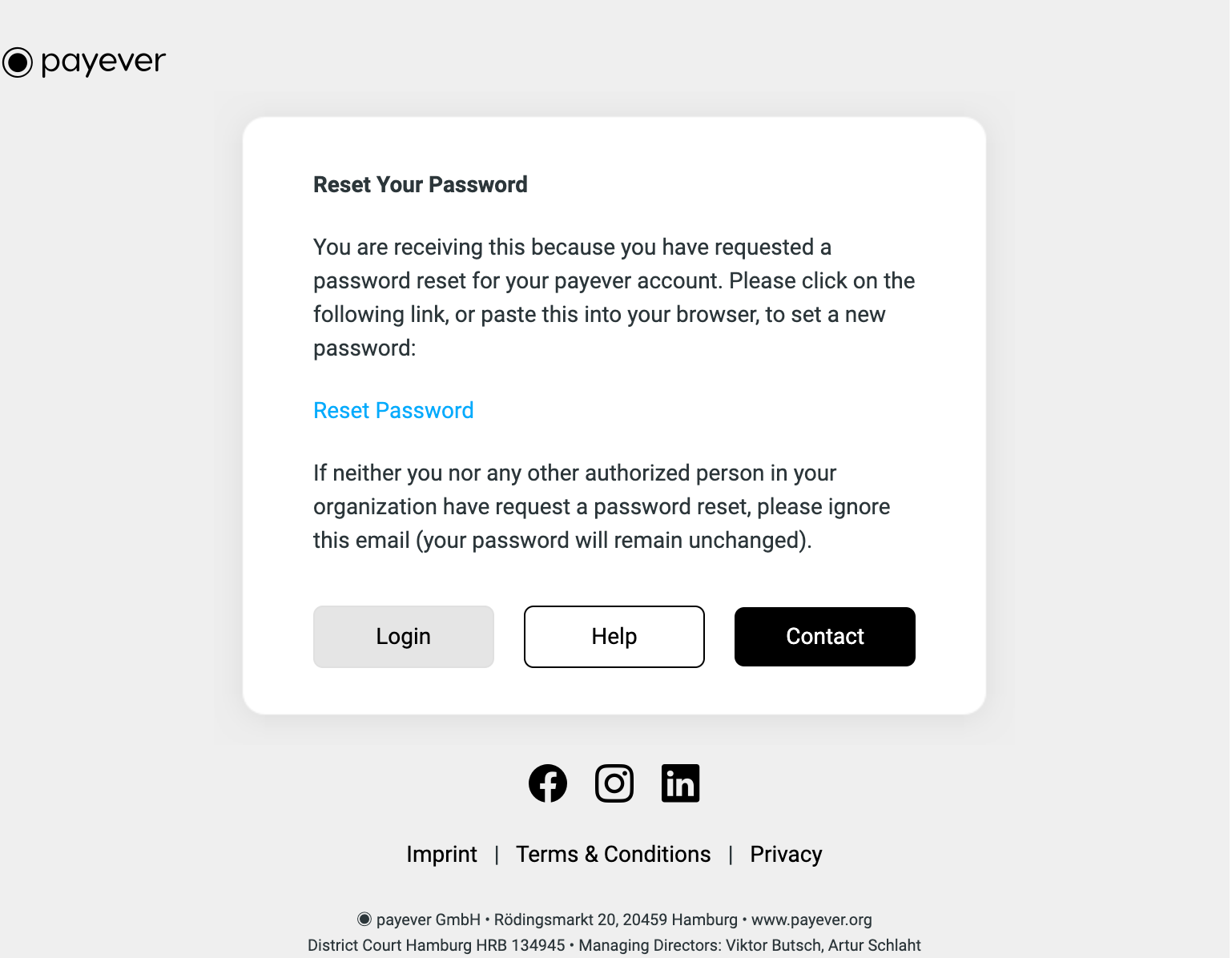 Now assign a new password that matches the specified criteria and repeat the password again.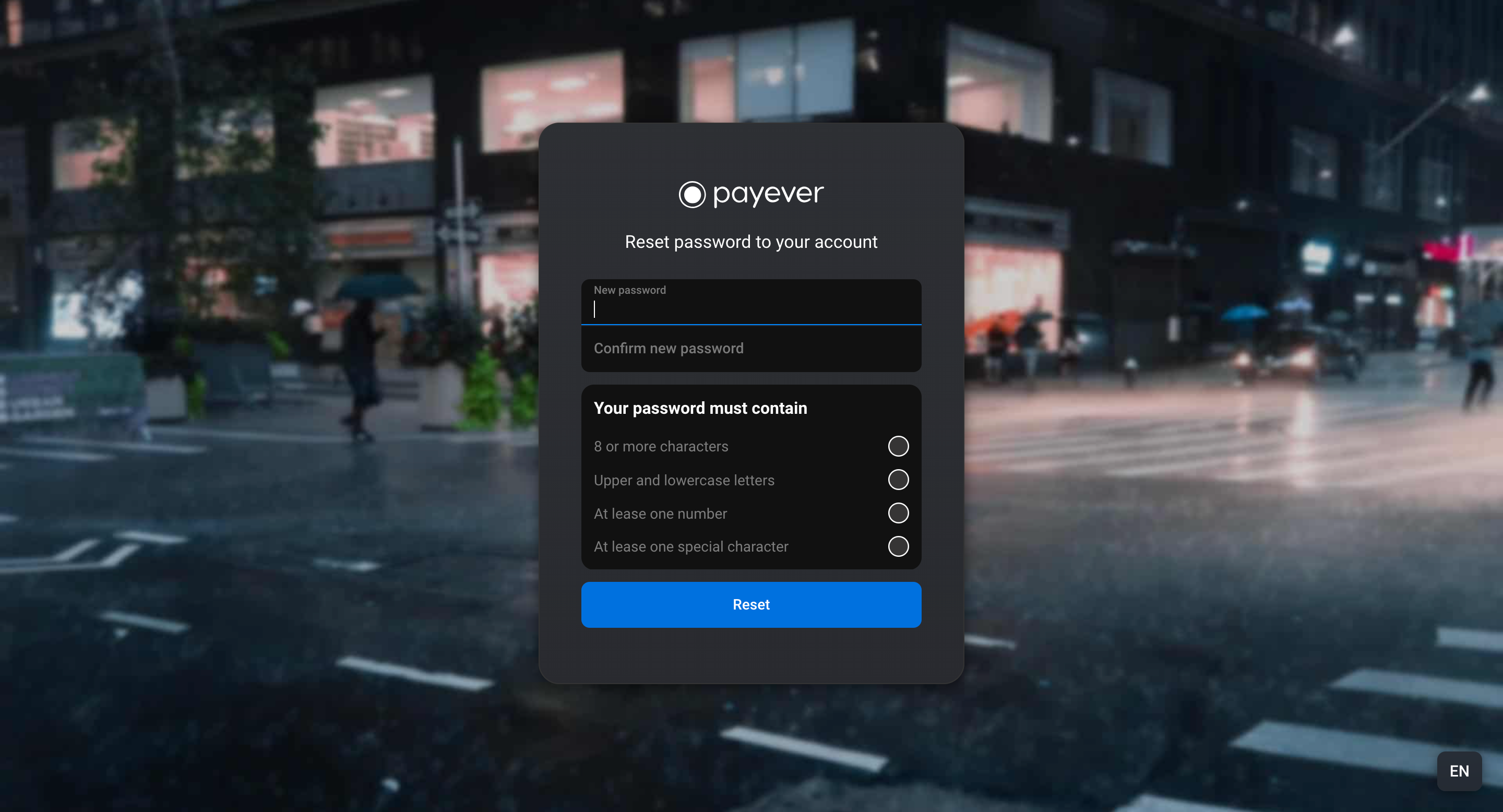 Now return to https://commerceos.payever.org/login and log in with your email and new password.
FAQ
What can I do if I did not receive the email?
First of all, try again and make sure that you have entered the email correctly and that this is the email with which you are registered with us (if there is no account with us at this address, you will not receive a reset link).
If this did not help, please follow the steps in this guide.
Why was my password rejected?
If your password is rejected even though it meets the criteria (8 characters, uppercase letter, lowercase letter, special character, number), please assign another password. A rejection may be due to the fact that the password is "pwned", i.e. it has already been stolen in the past during a hacker attack from another website.
Why does the reset link not work?
Please note that the reset link has a limited validity for security reasons. Therefore, you can no longer use a link that is already several hours or days old. In this case, please request a new link.
What can I do if my account is on an email address that no longer exists?
Please contact support@payever.de to have your account migrated to another email address. To do this, please always provide the old email address that the account is currently running on, the name of the company, and the new email address that the account will be running on in the future.