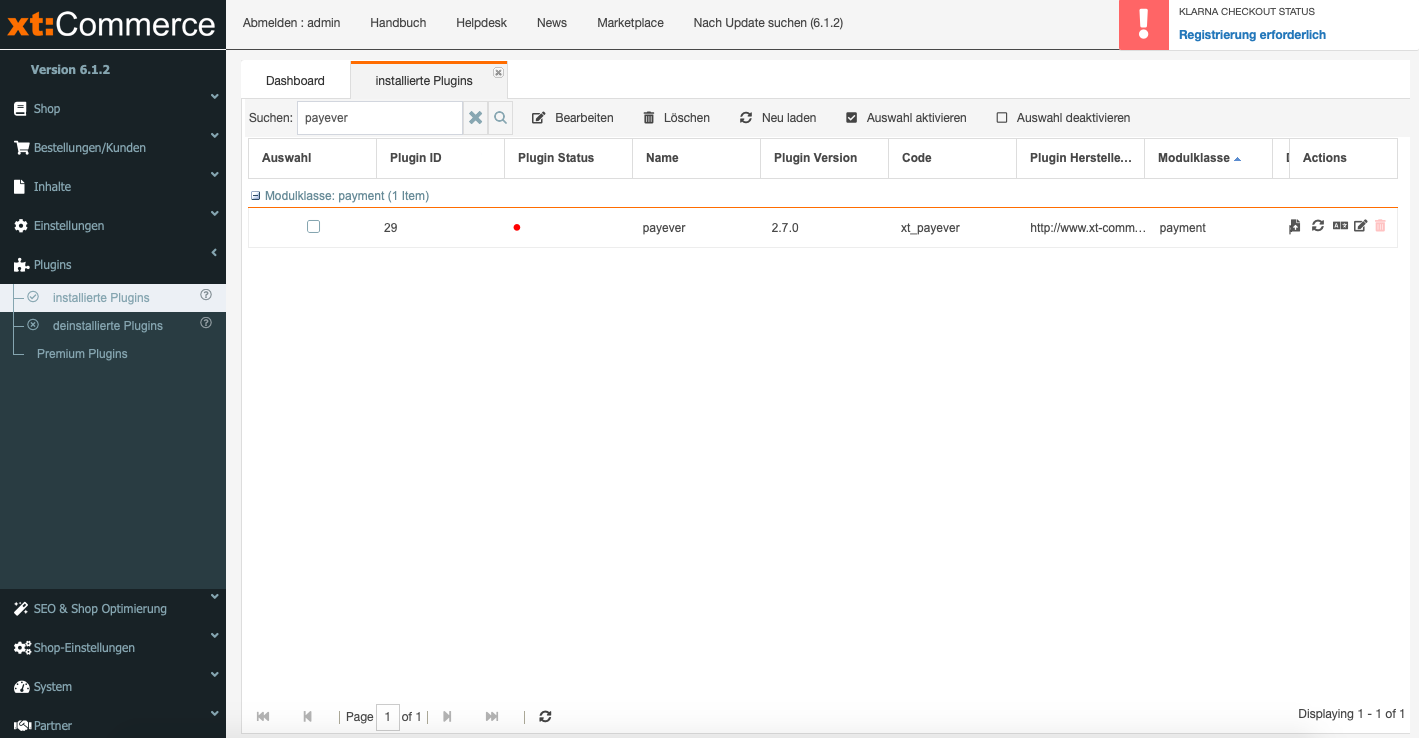 You can find the Plugin manager in your xt:Commerce backend at Plugins > Installed Plugins > payever.
STEP BY STEP
Search for the payever Plugin in the xt:Commerce Plugin and install it to your shop. 
Enter your API keys & synchronize the payment options in the payever settings at Settings > Payment Options > payever.